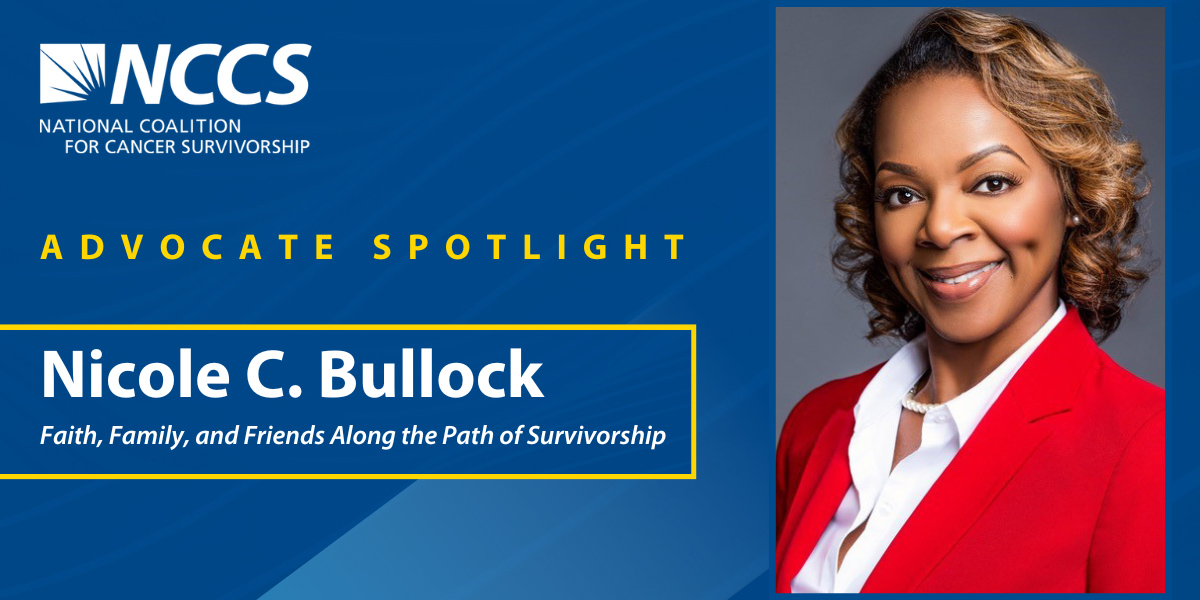 Nicole C. Bullock: Faith, Family, and Friends Along the Path of Survivorship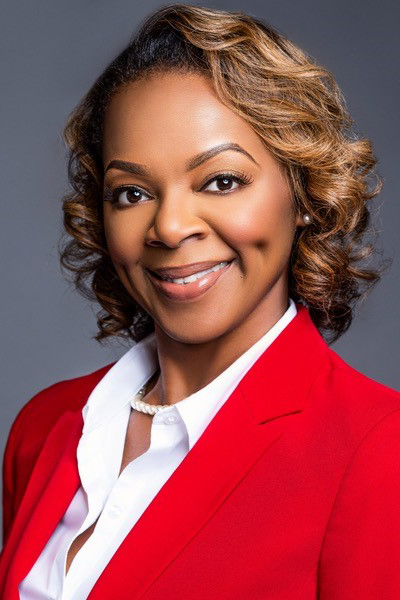 As Nicole C. Bullock, a non-Hodgkin lymphoma survivor, watched the news of hospital lockdowns during the early stages of the COVID-19 pandemic, she couldn't help but think of the cancer patients who faced the harsh reality that they would now have to receive treatment for their illness alone, without the support of family and friends.
These moments caused her to reflect on her own journey through treatment in 2016 and 2017, when she had the support of loved ones to help her pull through. "My heart went out to them, and I asked God to give me something – and that's what He gave me," she says. God placed an idea for a coloring therapy book on Nicole's heart.
Named after one of her favorite scriptures, John 12:32, If I be Lifted Up! is a "coloring therapy book for the soul." Motivated by the need for representation and inspired by calls to action in response to the murder of George Floyd, Nicole believed it was essential for the coloring book to feature African Americans on the cover and throughout. While hearing stories of the negative effects of sheltering in place on Americans' mental health, Nicole realized that cancer patients aren't the only people who can benefit from the stress-relieving designs, Bible scriptures, and positive affirmations in If I Be Lifted Up! The target audience includes individuals who experience depression or suicidal thoughts, as well.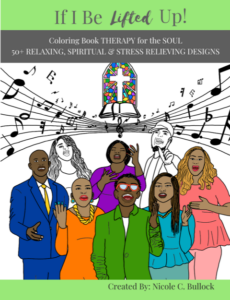 A portion of the proceeds from If I be Lifted Up! go to the Nicole Cares Foundation, a nonprofit organization Nicole founded after her diagnosis of non-Hodgkin lymphoma. Its mission is to assist patients and families affected by lymphoma, raise public awareness about the disease, increase participation in research for a cure, and provide services from diagnosis to survivorship. One of its signature programs is "Hope to Hospitals," where volunteers visit patients to offer prayer and distribute care packages. Nicole Cares focuses on increasing awareness of lymphoma and other blood cancers in the community – a mission that is close to Nicole's heart, as someone who was unaware of non-Hodgkin lymphoma at the time of her diagnosis. "I didn't know what it was and many other people – my colleagues, my family, and friends – didn't either," she says. "That's really how the foundation came about, from my diagnosis."
Nicole, a mother of three and active member of her community, began feeling symptoms in the spring of 2016. She attributed her extreme fatigue, weight loss, and decreased appetite to pushing herself too hard. It wasn't until the summer, while planning to go on vacation, that Nicole felt alarmed by a new symptom: the constant sensation of something stuck in her throat. Her primary care doctor urged her to go to the emergency room prior to leaving, where she was first misdiagnosed with acid reflux. Nicole spent the rest of the summer taking medication for acid reflux, working, and progressively becoming sicker. She was referred to an ear, nose, and throat doctor in September, who also misdiagnosed her with acid reflux.
Nicole eventually got an appointment with her primary care doctor. When she told him what transpired over the summer, he decided to order a CT scan of her chest – something the other doctors hadn't done. She was on her way home when she received a call from her doctor, informing her that he discovered a mass and that she would need a biopsy as soon as possible. Nicole was diagnosed with stage 2B mediastinal diffuse large B-cell non-Hodgkin lymphoma on September 30, 2016.
"The key to this – and I want to stress this – is self-advocacy," she says. "I knew my body, and I knew something was wrong and that I was not getting better, so I kept going back." If Nicole had accepted the two misdiagnoses of acid reflux, her aggressive form of cancer would have been discovered at a later stage. As a 46-year-old Black woman in the best shape of her life, Nicole believed God allowed this to happen so she could fulfill a purpose greater than herself. "To me, and I can see now, six years later, it was so that the Nicole Cares Foundation could be born," she says.
She said that when God placed the idea for the Nicole Cares Foundation on her heart, she realized that telling her story was the only true way to give Him the glory for healing her. This was a courageous act for Nicole, who was private by nature and swore her family to secrecy during her treatment, but she knew that she needed to share her journey in order to raise awareness of lymphoma. During this time, Nicole began speaking publicly about her survivorship journey and raising money for leukemia and lymphoma survivors.
She returned to church after completing eight rounds of intravenous chemotherapy, four rounds of intrathecal chemotherapy, and 17 rounds of radiation, eager to launch Nicole Cares. Although she didn't have nonprofit experience and struggled to find affordable legal support, the message in her pastor's sermon, "If God gave you the vision, you have everything you need to bring it to fruition," gave her all the confirmation she needed. Nicole's first Board of Directors included family and friends who witnessed her survivorship journey and who were also passionate about helping other lymphoma patients.
Nicole understood early in her advocacy journey that increasing Black cancer patients' participation in clinical trials is one step toward increasing the number of long-term survivors in the future. This goal was also personal for Nicole, as someone who wasn't represented in studies on the medication doctors prescribed her. "Every journal, every publication talked about the sample or the grouping of white males," she says. "That concerned me because I thought, 'This medication wasn't tried on a 46-year-old Black woman. Will I have the same type of response or outcome? Will it get rid of my cancer?'" She expressed this concern to her "advocacy mentor," Kimberly D. Richardson – a Cancer Policy & Advocacy Team (CPAT) member, member of the 2019 Elevate Ambassador Class, and winner of the 2021 Ellen L. Stovall Award – who encouraged her to get involved with NCCS. Nicole began volunteering with NCCS in the summer of 2022, when she spoke about the Nicole Cares Foundation on a panel at the in-person CPAT Symposium.
While at the CPAT Symposium, Nicole networked with advocates from across the country, listened to their stories, and learned about the work they're doing in their communities. She connected with others who were also misdiagnosed and learned more about legislation affecting cancer survivors. Nicole was particularly moved by the Symposium's keynote speaker, Dr. Lori Wilson, of Howard University College of Medicine, who discussed cultural humility in health care and her own survivorship journey. She was also thrilled to be in the room with a group of medical students interested in oncology that NCCS invited to be a part of advocate-led training. "I thought it was great to teach them early in their careers to be empathetic and that how they use their words matter when speaking with someone that has just been told that they have cancer," she says. "It was really a great experience. I was honored to participate, and I learned so much information that was shared with our organization."
Nicole also participated in NCCS's Virtual Hill Week, where she met with the office of Congresswoman Robin Kelly to advocate for H.R. 4414, The Cancer Care Planning and Communications Act, using her personal experience to discuss the importance of survivorship care plans. Although she was a patient who conducted her own research and trusted her oncologist, a care plan would have eased some of her fears and answered some of the questions she didn't know to ask. Nicole believes care plans empower patients and give them a sense of peace, knowing that they are valued partners in their care.
The Nicole Cares Foundation recognizes that addressing the health disparities that lead to poor outcomes among Black cancer patients is key to ensuring that all patients feel empowered throughout their care. "We make up such a small percentage of the population, but we're dying at alarming rates and it's because of a lack of information and a lack of inclusion in the health care process," Nicole says. As someone who received lifesaving blood transfusions during treatment, she hopes to educate her community on the importance of donating blood to increase minority participation in blood donations. Not only will this make it possible for people who are racially and ethnically diverse to receive a transfusion that matches their blood type, but it will help prevent future blood shortages that can cause health care teams to decide to defer certain procedures.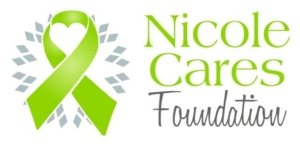 Nicole's interest in clinical trials is also an organizational priority for The Nicole Cares Foundation. "Somebody said at the Symposium, 'If you're not at the table, you're on the menu,'" she says, meaning if health care systems continue to exclude Black cancer patients from clinical trials, the outcomes of their treatment will never significantly improve. Nicole understands that Black cancer patients may be hesitant to participate in clinical trials due to mistrust in the health care system that result from decades of negligence and racial trauma, but she believes overcoming it is a step toward achieving health equity. Her solution is twofold: "Medical professionals need to earn our trust, and then we have to step out there and participate," she says. "Let the past stay in the past and move forward."
Nicole views survivorship as a desire to thrive and a willingness to pay it forward. She encourages people to live life to the fullest and overcome adversity through her work as a motivational speaker and empowerment strategist. When she looks at the scar on her chest from her port, she no longer focuses on the trauma of her treatment. Instead, she views it as a beauty mark – a reminder of God's strength, power, and peace over her during the worst time of her life. "My faith is what really helped me get through my darkest days, especially at night when I didn't have any visitors. My family and friends weren't there, but He was with me," Nicole says. "He was with me every step of the way."
Connect with Nicole online:
Instagram: @msnicolecbullock
Twitter: @nicolecbullock1
Website: www.nicolecbullock.com
Connect with the Nicole Cares Foundation online:
Instagram: @nicolecaresfoundation
Facebook: Nicole Cares Foundation
Twitter: @Nicolecares930
Website: www.nicolecares.org/
https://canceradvocacy.org/wp-content/uploads/Advocate-Spotlight-Nicole-Bullock-Sept-2022-web.jpg
600
1200
NCCS Staff
https://canceradvocacy.org/wp-content/uploads/2020/06/NCCA-Logo.png
NCCS Staff
2022-09-06 16:55:42
2022-09-07 10:07:05
Nicole C. Bullock: Faith, Family, and Friends Along the Path of Survivorship