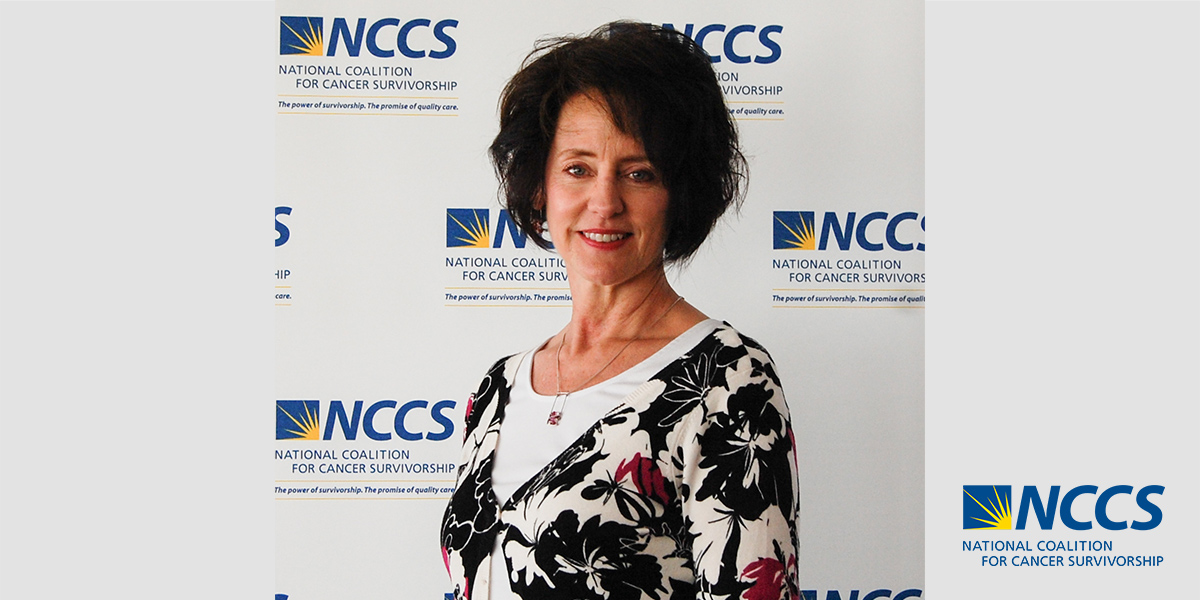 Seeing the Bigger Picture of Survival Through Patient Advocacy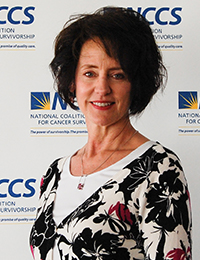 By Betsy Glosik
Patient Advocate and Cancer Survivor
Co-Founder of Destination Hope
As patient advocates (as in most other things in life), it seems the more we learn, the more we see what we don't know. Whether we're involved in promoting a patient-centered approach to research, direct care, survivorship, policy change or education, there's a daily twist and update for us to wrap our brains around. And no matter which arena we find ourselves in, we are always looking for the endpoint: How far have we come in cancer care, and how does this translate to measuring survivorship?
This past October, I was honored to participate as a patient voice in what is called a "Measure Incubator" held by the National Quality Forum in Washington D.C. The goal of these sessions is to develop ideas about best ways to assess care objectives and outcomes that are reliable and valid, and that fulfill the quality mandates for better and more affordable care—not only for cancer, but for other diseases as well.
A new concept for me, the goal of this particular panel was to develop a more accurate way to understand survival rates of melanoma patients (of which I am one), and to look at the most feasible, accurate, and encompassing way to gather data on overall survival rates for patients with this disease in the United States. Once the concept for measurement is developed, then it goes to the next steps to see if it can actually be implemented. Other panelists included dermatologists, surgeons, medical oncologists, research analysts, fellow NCCS Cancer Policy & Advocacy Team (CPAT) member Caitlin Riley, and Shelley Fuld Nasso, CEO of NCCS.
Surprisingly to me, there is no national standard of measure that accurately depicts survival rates over time with reference to staging. Panelists weighed in on quality of life and availability of information available for patients, current guidelines for treatment, updated definitions of staging (which were just published in the week prior to our meeting), and what information is realistically appropriate and available to pull from data banks (hospitals, EHR's, statistics from Social Security, etc.). Existing databases do not hold all the answers. Some patients age out of the system after a period of time when released from treatment and are no longer followed. Some patients are not treated in a typical oncology setting so their statistics are not readily available. And there's also the question of the providers' lack of information on patient mortality, and if it even relates to their diagnosis.
Indeed, a complex set of information creates more questions. Clearly, we can never have the perfect picture. As with any photograph, there is a landscape outside the frame we cannot view. We can only imagine based on what we see. But the goal is to get the best optics we can to really understand what we are looking at so better decision-making to improve outcomes becomes reality. I certainly got an education on how challenging it is to see the whole picture in cancer care, and how intricately the pieces must fit together to achieve better outcomes.
---
About the Author
Betsy Glosik is a patient advocate, co-founder of Destination Hope in Cleveland, Ohio, a survivor of breast cancer and melanoma, and a member of the NCCS Cancer Policy & Advocacy Team (CPAT).
Learn more about CPAT and become a member »
---
https://canceradvocacy.org/wp-content/uploads/2017/11/Betsy-Glosik-blog-fb.jpg
600
1200
actualize
https://canceradvocacy.org/wp-content/uploads/2020/06/NCCA-Logo.png
actualize
2017-11-15 15:32:05
2017-11-15 15:32:05
Seeing the Bigger Picture of Survival Through Patient Advocacy