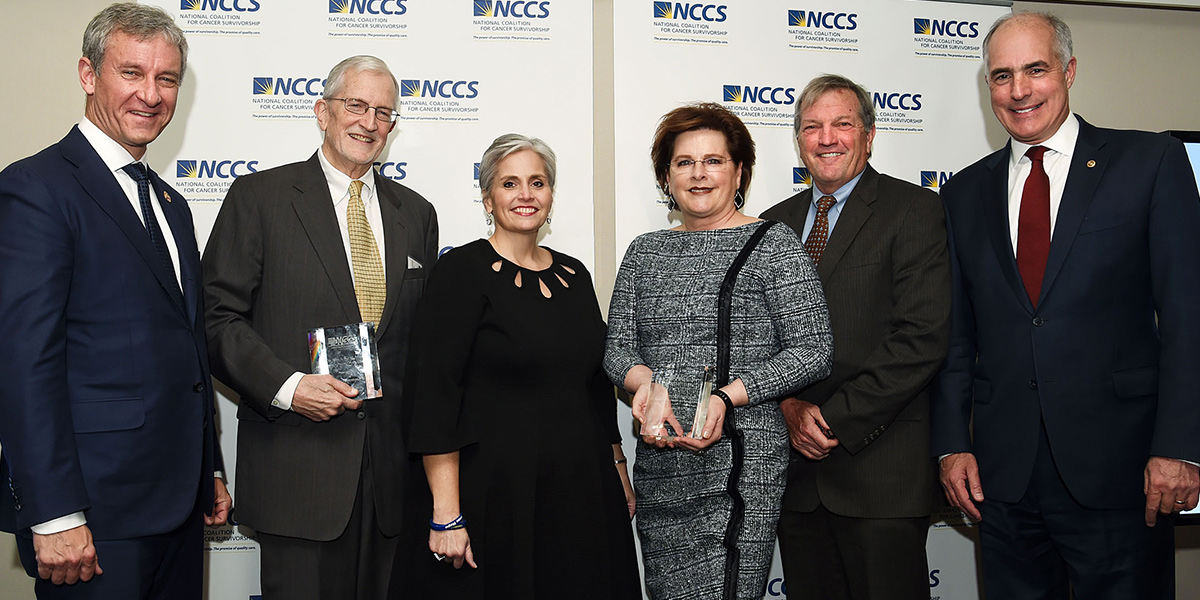 NCCS Presents 4th Annual Ellen L. Stovall Award to Dr. Harmar Brereton and Dana Dornsife for Their Innovation and Dedication to Cancer Survivors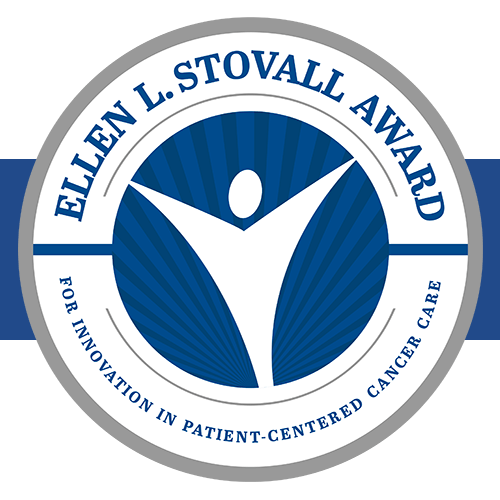 Washington, D.C. – The National Coalition for Cancer Survivorship (NCCS) presented the 4th annual Ellen L. Stovall Award for Innovation in Patient-Centered Cancer Care to Dr. Harmar Brereton and Dana Dornsife on November 13.
Named for former NCCS CEO Ellen Stovall, who died in 2016 due to complications from three cancer treatments, the award highlights those who continue Ellen's work of transforming cancer care to further incorporate patients' goals, needs, and values. Sen. Robert Casey (PA) and Congressman Matt Cartwright (PA-8) joined NCCS to present the award to their constituent, Dr. Brereton, and Congressman Mark DeSaulnier (CA-11), a cancer survivor, presented the award to his constituent, Mrs. Dornsife.
"The Stovall Awards reception is a highlight of our year, as we honor Ellen's legacy of advocating for everyone touched by cancer to have access to the best cancer care possible, during and after their cancer treatment. This year's honorees exemplify her life's work and passion: Dr. Harmar Brereton was her physician and friend, and is a compassionate, patient-centered oncologist and teacher, and Dana Dornsife has dedicated herself to ensuring that cancer patients have access to clinical trials for their treatment and to advance the science," said Shelley Fuld Nasso, NCCS CEO.
Dr. Brereton spent thirty-three years in private practice and founded the
Northeast Regional Cancer Institute
in his community of Scranton, Pennsylvania. He teaches at the Weill Cornell School of Medicine and is on the faculty of the Geisinger Commonwealth School of Medicine, formerly the Commonwealth Medical College, a school he helped found. He is also a leadership team member of the International Cancer Expert Corps. Dr. Brereton is a graduate of Yale University and earned a medical degree from the University of Pittsburgh. He trained in Internal Medicine at Emory University, Medical Oncology and Hematology at the NCI, and Radiation Oncology at Johns Hopkins University.
Sen. Bob Casey said of Dr. Brereton, "Two words that come to mind, not describing a doctor, but describing a human being: uncommon decency."
"Dr. Brereton has not only transformed cancer care in our region, but he continues to change the culture of cancer care everywhere as he teaches and guides the next generation of providers about true patient-centered care," said Rep. Matt Cartwright.
Dr. Brereton reflected on his drive to serve patients: "These long-term relationships we have with patients require humility. However, it is also these long-term relationships that for me have been so important in shaping and reaffirming my conviction of trying to meet my patient's needs." He continued, "We honor our cancer patients by remembering them, and by telling their stories."
Dana Dornsife is Chair of the Board and Founder of
Lazarex Cancer Foundation
, a nationwide non-profit organization she created in 2006. The unique mission of Lazarex is to improve the outcome of cancer care—giving hope, dignity, and life to advanced stage cancer patients and the medically underserved by providing assistance with costs for FDA clinical trial participation, identification of clinical trial options, community outreach and engagement. Mrs. Dornsife expanded the mission at Lazarex to bring transformational change to the bench to bedside process of clinical trial enrollment, retention, minority participation and equitable access with
IMPACT
(
IM
proving
P
atient
A
ccess to
C
ancer Clinical
T
rials). She is a graduate of Drexel University in Philadelphia and serves as a board member of the USC Brain and Creativity Institute at University of Southern California, the UCSF Cancer Leadership Council, and the MGH Presidents Council.
Rep. Mark DeSaulnier commented, "Dana's an example of somebody who was about to lose a family member whom she loved, at an age where you wouldn't expect to. And she did what we would all think that we would do. She dropped everything to make sure that her sister had every ounce of her energy, affection, and love. And then she transferred that, not just to her sister, but all of us."
In her remarks, Mrs. Dornsife said, "I am honored and I am humbled to be a recipient of the Ellen Stovall award, an award that really is a testament to [Ellen's] pioneering and transformational work on behalf of all cancer patients. And although I'm standing here and I'm the named recipient of this award, I would not be here if it wasn't for all of the treasured people in my life who've been critical in advancing the Lazarex Cancer Foundation mission."
Honoree Videos
The Stovall Award reception featured videos about each honoree's impact on the cancer care system. Click/tap on a video below to watch; the video will play in a popup box.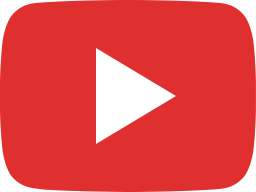 Harmar Brereton, MD: Cancer Care Innovator, 2019 Stovall Award Recipient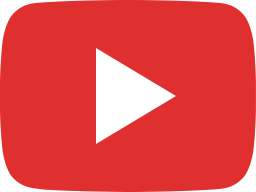 Dana Dornsife: Cancer Advocacy Innovator, 2019 Stovall Award Recipient

Read more about Dana Dornsife, Dr. Brereton, and the Ellen L. Stovall Award »
Make a gift to the Stovall Award program »
# # #
---
Related Posts
https://canceradvocacy.org/nccs-news/nccs-3rd-annual-stovall-award-gay-crawford-dr-norman-coleman/
https://canceradvocacy.org/nccs-news/nccs-ellen-l-stovall-award-reception-recognizes-two-individuals-advancing-patient-centered-cancer-care/
https://canceradvocacy.org/blog/nccs-presents-inaugural-ellen-stovall-award-douglas-w-blayney-md/
https://canceradvocacy.org/wp-content/uploads/2019/11/2019-Stovall-Award-Honorees-Brereton-and-Dornsife-and-presenters.jpg
600
1200
actualize
https://canceradvocacy.org/wp-content/uploads/2020/06/NCCA-Logo.png
actualize
2019-11-20 11:19:55
2020-07-06 09:54:23
NCCS Presents 4th Annual Ellen L. Stovall Award to Dr. Harmar Brereton and Dana Dornsife for Their Innovation and Dedication to Cancer Survivors