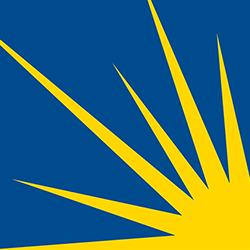 Health Care Roundup: ACA Open Enrollment and "Junk" Insurance; E-Cigarette Ban; Integrative Oncology; FDA Breast Implant Warning; More
We aim to make the Health Care Roundup a concise, one-stop summary of what you need to know as we continue working together to make cancer care better for everyone.
Your feedback is always welcome
to make our content more useful to you. Please send comments to
feedback@canceradvocacy.org
.
Subscribe to our email list and receive these updates in your email box »
---
HEALTH CARE HIGHLIGHTS
Congress Passes Spending Bill
Yesterday, Congress approved a stopgap spending bill that would avert a government shutdown, but only until December 20. Until then, funding will be available for all federal government departments and agencies, as well as a number of health care community programs. The divide in Congress remains around the border wall, the same issue that led to last year's government shutdown.
ACA Open Enrollment, "Junk" Insurance Plans
Open enrollment for the Affordable Care Act's (ACA) Healthcare.gov marketplace is in full swing. After major technical glitches, in addition to cuts to enrollment marketing and assistance, the number of enrollees is down this year from past years. As the Washington Post reports, the administration is also redirecting some Healthcare.gov users to private insurance exchanges that sell "junk" health plans — short-term limited duration plans that do not include the ACA's patient protections such as requiring coverage for pre-existing conditions.
From the Washington Post:
Critics say that both the sale of short-term plans through private brokers and consumers' ability to select such plans are the latest examples of Trump administration efforts to weaken the ACA after failing to repeal and replace the law in Congress…The rule allowing the sale of such plans was finalized late last year, just weeks before open enrollment, so this is the first year they are widely available.
NCCS opposed the expansion of short-term limited duration plans. Read more about why these plans are harmful for patients. »
Ban on Flavored E-Cigarettes
President Trump will meet with vaping industry executives and public health advocates today to discuss a ban on non-tobacco flavored e-cigarettes. The administration has wavered in its support for a ban on flavored e-cigarettes, but with recent reports and mounting evidence that they lead to vaping-related lung illnesses, the President has called a meeting with key stakeholders to address the problem.
Vaping was also a focus during the Senate confirmation hearing this week for Dr. Stephen Hahn, Trump's nominee to lead the FDA. Dr. Hahn, a radiation oncologist and chief medical executive of MD Anderson Cancer Center, addressed the issue of vaping at the hearing on Wednesday. He pledged to take bold action to address the crisis but did not commit to a full ban on e-cigarettes. Dr. Hahn responded, "I think it's a serious issue. And I think it requires bold action to keep these out of the hands of kids."
---
CHART OF THE WEEK
Kaiser Family Foundation
ACA experts report that insurers are entering new states and expanding their footprints. Despite repeal of the individual mandate penalty, premiums are dropping. The ACA continues to be resilient. Read more »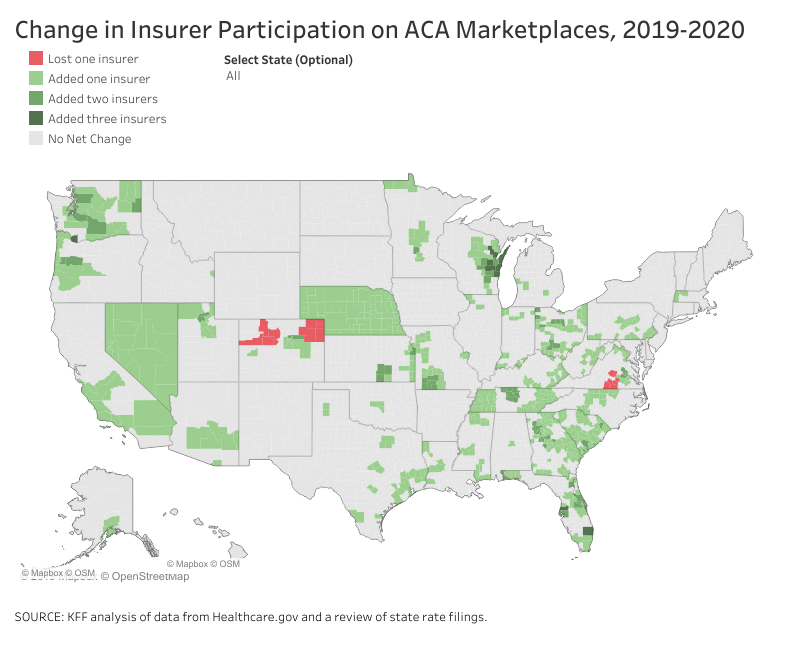 Support NCCS while shopping on Amazon.
A portion of your Amazon purchases will be donated to NCCS when you choose NCCS as your AmazonSmile charity.
Get started »
---
IMPORTANT READS
Kaiser Health News
With a lot of unknowns around the ACA lawsuit, the marketplace is still strong and experts agree that not a lot will change for 2020, so sign up for your health coverage now!
STAT News
The Food and Drug Administration (FDA) issued new guidance on communication with patients about the risks of breast implants, including a proposed requirement for a boxed warning and a patient decision checklist, proposed to assist patients in making decisions regarding breast implants.
Cancer Today Magazine
Cancer Today Magazine featured NCCS CPAT Member Betsy Glosik in an informative article about the growing trend of cancer patients using complementary therapies — such as yoga, acupuncture, and tai chi — while taking conventional treatment. Glosik said, "I was looking for something else that wasn't going to be another drug that was going to tear my body down."
---
Related Posts
https://canceradvocacy.org/policy-comments/nccs-statement-hhs-final-rule-short-term-health-plans/
https://canceradvocacy.org/blog/health-care-roundup-oct-25-2019/
https://canceradvocacy.org/blog/health-care-roundup-oct-4-2019/
https://canceradvocacy.org/wp-content/uploads/2017/01/NCCS-Starburst-250px.png
250
250
actualize
https://canceradvocacy.org/wp-content/uploads/2020/06/NCCA-Logo.png
actualize
2019-11-22 15:14:37
2020-07-06 09:54:23
Health Care Roundup: ACA Open Enrollment and "Junk" Insurance; E-Cigarette Ban; Integrative Oncology; FDA Breast Implant Warning; More