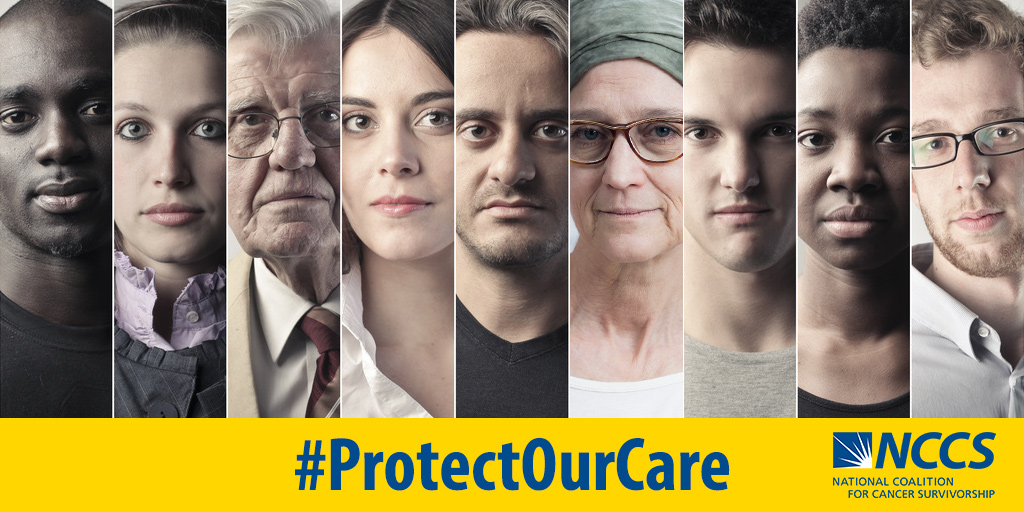 ACA Update | January 26, 2017: Watch Our ACA Webinar
President Donald Trump and the Republican leadership in Congress will soon be making good on their campaign promise to repeal the Affordable Care Act (ACA). While replacement plans have been proposed, there is no consensus on an alternative. As patient advocates, we have a responsibility to rise above the politics and speak up for the needs of survivors. We are very concerned about what these actions mean for cancer survivors and their access to quality and affordable health care.
Yesterday, NCCS hosted a webinar titled, "Affordable Care Act Update: What Advocates and Cancer Survivors Need to Know," which you can view in full below. During this webinar, you will hear from the team at NCCS and Monica Bryant of Triage Cancer on where the ACA stands now, what a replacement health care plan might look like, and what this all means for survivors and advocates going forward. A recent analysis by the Congressional Budget Office shows that without a replacement plan, in the first year after repeal, there would be 18 million more uninsured and premiums would rise 20-25%. The time for education and advocacy is now.
Webinar Summary
The webinar begins with an introduction by Lindsay Houff, Policy Manager at NCCS. Lindsay gives some background information about the Affordable Care Act—how it was passed, the main reforms created by the bill, and potential strategies Republican lawmakers will use to repeal it.
For her presentation, Monica Bryant, COO of Triage Cancer, starts with a list of consumer benefits that the ACA provides. She breaks down the three main sources of health coverage for Americans (employer-based, the individual marketplace, and Medicare/Medicaid) and how a full repeal of the ACA would impact each group. "The reality is that everybody who has health insurance in this country is going to be impacted," Ms. Bryant said. She also addresses how ACA repeal could affect cancer survivors in particular.
After the presentation, Ms. Bryant and the NCCS staff answer a number of questions from the webinar participants, and discuss tips for contacting your lawmakers and advocating against a full repeal of the ACA.
Additional links discussed in the webinar:
---
Featured Presenter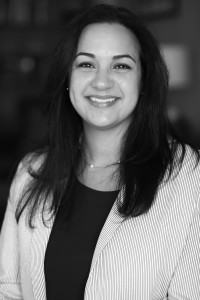 Monica Fawzy Bryant, Esq.
Chief Operating Officer
Triage Cancer
Monica Fawzy Bryant, Esq. is a cancer rights attorney, speaker, and author, dedicated to improving access to, and availability of, quality information on healthcare-related issues. Monica is the Chief Operating Officer for Triage Cancer, a national, non-profit organization that provides education and resources on cancer survivorship issues.
Previously, Monica was Midwest Regional Director for a national cancer rights organization she forged relationships with cancer organizations, hospitals, law firms, other community partners, and members of underserved communities. Prior to relocating to Chicago, Ms. Bryant served as Legislative Counsel for U.S. Congresswoman Linda T. Sanchez and Law Clerk for U.S. Senator Dianne Feinstein. During her time in Congress, Ms. Bryant focused on health, justice, civil rights, and women's issues. She was also heavily involved in the nomination hearings for United States Supreme Court Chief Justice John Roberts and Justice Samuel Alito.
Throughout her career, Monica has provided hundreds of educational seminars, written articles and blogs, and appeared on community television and radio shows discussing healthcare-related legal issues. Additionally, Monica is an Adjunct Law Professor at John Marshall School of Law in Chicago, teaching a class on Cancer Rights. Monica currently serves on the Executive Committee of the American Bar Association's Breast Cancer Task Force.
Monica received a Bachelors of Arts degree in Law & Society, with an emphasis in criminal justice, and Psychology from the University of California Santa Barbara and a Juris Doctor from The George Washington University Law School. She is a member of both the California and Illinois State Bars.
---
Visit our #ProtectOurCare page for the latest in ACA news and advocacy »
https://canceradvocacy.org/wp-content/uploads/2017/01/ProtectOurCare-1024px.jpg
512
1024
actualize
https://canceradvocacy.org/wp-content/uploads/2020/06/NCCA-Logo.png
actualize
2017-01-26 16:26:58
2017-01-26 16:26:58
ACA Update | January 26, 2017: Watch Our ACA Webinar