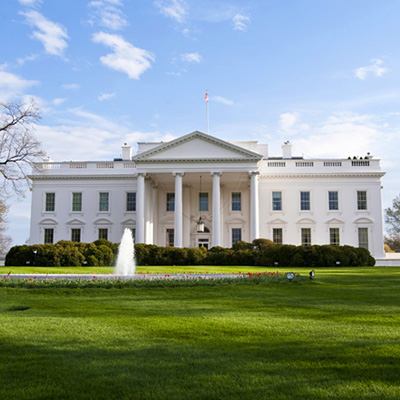 ACA Update | January 24, 2017: The Cassidy-Collins Plan & ACA Executive Order
NCCS is actively engaged in advocating to ensure access to quality, affordable health insurance for cancer patients and providers. As Congress considers repealing and replacing the Affordable Care Act (ACA), we will provide regular updates on the potential proposals and what they mean for cancer survivors.
In early January, Congressional Republicans took the first steps toward repealing the ACA. Significant public outcry at the prospect of repealing the ACA without a replacement plan has been effective, as both legislators and the new administration now indicate that a replacement needs to be considered at the same time as repeal efforts.
While they have not yet coalesced around a replacement plan, Republicans have presented a few potential plans, all of which have provisions that would be problematic for cancer survivors. Some of the ideas for replacement plans include high-risk insurance pools and health savings accounts (HSAs). Check back for future posts, where we look at what some of these proposals mean to cancer survivors. Yesterday, Senators Bill Cassidy (R-LA) and Susan Collins (R-ME) introduced legislation that would give states several options going forward, including keeping the current health care exchanges, though with reduced federal support.
On Friday, one of President Donald Trump's first actions following the inauguration was to sign an executive order that directs the federal government to minimize the economic burden of the ACA while Congress works to repeal it. Policy experts have suggested that the order will have little short-term impact, but it is an important signal that changes to the ACA are a high priority for the new administration.
Key to the repeal and replace efforts will be President Trump's pick to run the Department of Health and Human Services (HHS). The Senate Finance Committee held hearings today to consider Rep. Tom Price, a physician from Georgia.
What Can You Do Now?
Check out the NCCS #ProtectOurCare page for the latest ACA news and advocacy tips »
https://canceradvocacy.org/wp-content/uploads/2015/02/white-house400by400.png
400
400
actualize
https://canceradvocacy.org/wp-content/uploads/2020/06/NCCA-Logo.png
actualize
2017-01-24 17:24:05
2017-01-24 17:24:05
ACA Update | January 24, 2017: The Cassidy-Collins Plan & ACA Executive Order