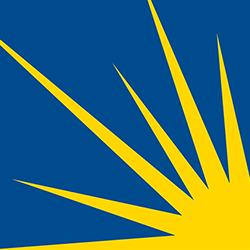 What Caught Our Eye: 'Extremely High Premiums' for the Sick, AHCA News, FDA Aims to Control Rx Pricing, & More
What Caught Our Eye (WCOE), May 26, 2017
What Caught Our Eye is our week-in-review blog series, where we recap the cancer policy articles, studies, and stories that caught our attention.
In the Spotlight
Millions of ill people may face 'extremely high premiums' under House bill, CBO says https://t.co/qhKoh9voj4 pic.twitter.com/yJvTTivC9y

— Kaiser Health News (@KHNews) May 24, 2017
Via Kaiser Health News — The Republican overhaul of the federal health law passed by the House this month would result in slightly lower premiums and slightly fewer uninsured Americans than an earlier proposal. But it would leave as many as one-sixth of Americans living in states where older and sicker people might have to pay much more for their health care or be unable to purchase insurance at all, the Congressional Budget Office said Wednesday.
Read More »
---
Affordable Care Act
My column: As America get closer, DC gets further away.

Republican health care bill fails Jimmy Kimmel test. Again. https://t.co/x67DMk3tMR

— Andy Slavitt @ 🏡 (@ASlavitt) May 24, 2017
Via USA Today
—
Given our divisions, it's often hard to imagine reaching a consensus in this country on anything. Yet polls show Americans are increasingly aligning behind the Kimmel test, in favor of universal and affordable coverage ensured by the government.
Read More »
---
Three strategies to defend the GOP Health Bill: euphemisms, false statements and deleted comments https://t.co/KtnUGWHwLK

— ProPublica (@propublica) May 25, 2017
Via ProPublica
—
As Republican members of Congress seek to roll back the Affordable Care Act, commonly called Obamacare, and replace it with the American Health Care Act, they have adopted various strategies to influence and cope with public opinion, which polls show mostly opposes their plan. ProPublica, with our partners at Kaiser Health News, Stat and Vox, has been fact-checking members of Congress in this debate and we've found misstatements on both sides, though more by Republicans than Democrats. The Washington Post's Fact Checker has similarly found misstatements by both sides.
Read More »
---
"If the federal funding continued, we would have filed an average increase of just 8.8 percent for 2018," @BCBSNC https://t.co/D7kB5ZQiQs

— Bruce Japsen (@brucejapsen) May 25, 2017
---
Cancer Policy
Sigal: Trump's proposed budget would cripple the #NIH and #FDA via @statnews https://t.co/tdl2NLeihw

— Cancer Research (@CancerResrch) May 24, 2017
Via Stat News
— Ellen Sigal, founder of Friends of Cancer Research, writes:
"At best, the proposed budget suggests that the White House doesn't understand how the NIH and the FDA function. At worst, it suggests a disregard for the millions of patients who are desperate for the scientific innovations, lifesaving therapies, and safeguards that emerge from these agencies."
Read More »
---
New FDA head plans a more active role in restraining high prices of prescription drugs https://t.co/6bdgNmHrep

— The Wall Street Journal (@WSJ) May 25, 2017
Via Wall Street Journal
—
"Simply put, too many patients are priced out of the medicines they need," [FDA Commissioner] Dr. [Scott] Gottlieb told a congressional subcommittee Thursday. "While the FDA does not have a direct role in drug pricing, we can take steps to facilitate entry of lower-cost alternatives to the market, and increase competition."
Read More »
---
Bold move! FDA Approves Keytruda For Any Advanced Cancer w/ Certain Genetic Changes, @Forbes – https://t.co/cAtl46Fy9w #PrecisionMedicine

— Elaine Schattner MD, MA (@ESchattner) May 23, 2017
Via Forbes.com
—
The FDA's accelerated approval of this drug might surprise traditional oncologists. It suggests the agency may be ditching an archaic system for classifying cancers based on body parts—like breast or liver or colon cancer—and instead will focus on molecular aspects of malignancies, qualities that render tumors vulnerable, or not, to targeted drugs.
Read More »
---
Coping with Cancer
Counseling #breastcancer survivors about their #survivorship care plans may help their doctors provide better care https://t.co/YiQC6Cn6dh pic.twitter.com/EGccStIak2

— National Cancer Institute (@theNCI) May 25, 2017
Via National Cancer Institute (NCI)
—
"The nurse counseling session was empowering [for the survivors], who were from a vulnerable population that is generally disempowered in their health care," explained the study's lead author, Rose Maly, M.D., of the UCLA Jonsson Comprehensive Cancer Center. The combination of a care plan and the counseling session, she continued, "set this up to be a powerful and impactful intervention," she said.
Read More »
---
More From "What Caught Our Eye" »
Follow us on Twitter: @CancerAdvocacy
---
https://canceradvocacy.org/wp-content/uploads/2017/01/NCCS-Starburst-250px.png
250
250
actualize
https://canceradvocacy.org/wp-content/uploads/2020/06/NCCA-Logo.png
actualize
2017-05-26 12:54:53
2017-05-26 12:54:53
What Caught Our Eye: 'Extremely High Premiums' for the Sick, AHCA News, FDA Aims to Control Rx Pricing, & More