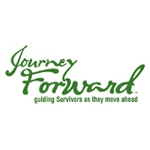 Two Free Apps Help Manage Cancer Symptoms and Coordinate Care
Two new free mobile apps help people facing cancer to better manage the disease by learning how to deal with certain symptoms, and coordinate their care after cancer treatment has ended.
Self-Care During Cancer Treatment is an app provided by Empowerment and Action for Cancer Care, an alliance between WellPoint and Genentech. This app provides strategies for managing symptoms of cancer treatment.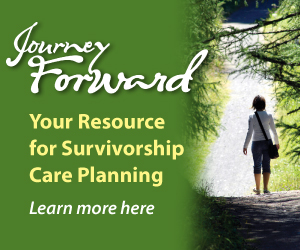 My Care Plan is an app version of the Journey Forward® program developed through a collaboration including the National Coalition for Cancer Survivorship, UCLA Cancer Survivorship Center, the Oncology Nursing Society, WellPoint and Genentech. This app provides survivors with a tool to build a survivorship care plan they can share with their providers.
"We know that people who have cancer could benefit from easy-to-access self-care strategies tailored to the symptoms they are experiencing during active treatment, as well as what to expect after treatment and guidance on when to connect with their health care providers for follow up surveillance and care," said Nina Wendling, NCCS chief operations officer.
The Self-Care During Cancer Treatment app helps people to identify and manage symptoms of cancer treatment and the disease itself – which can range from severe nausea to rashes and fatigue. The app's content is derived from the Michigan State University Symptom Management Guide and Automated Telephone Symptom Management intervention tool.
The My Care Plan app creates a guide for cancer survivors by developing a Survivorship Care Plan to coordinate and manage post treatment care. The app helps survivors know what to expect or look for when active treatment has ended, including the late- and long-term effects or symptoms and side effects of cancer treatment, and it provides a wellness plan to help survivors remain healthy.
Survivors can complete the My Care Plan on their own and share it with their oncologist and health care team to review and finalize the plan. The plan includes a listing of care team members, a self-assessment tool to identify symptoms and concerns, a summary of cancer treatment, a post-treatment care schedule, and a list of late- and long-term effects and other symptoms to be aware of.
These apps are not meant to replace the advice of the individual's healthcare team or provide medical advice.
Both apps are available in the Apple App Store or the GooglePlay store.
https://canceradvocacy.org/wp-content/uploads/2014/05/journeyforward.jpg
150
150
actualize
https://canceradvocacy.org/wp-content/uploads/2020/06/NCCA-Logo.png
actualize
2014-10-08 10:51:01
2014-10-08 10:51:01
Two Free Apps Help Manage Cancer Symptoms and Coordinate Care