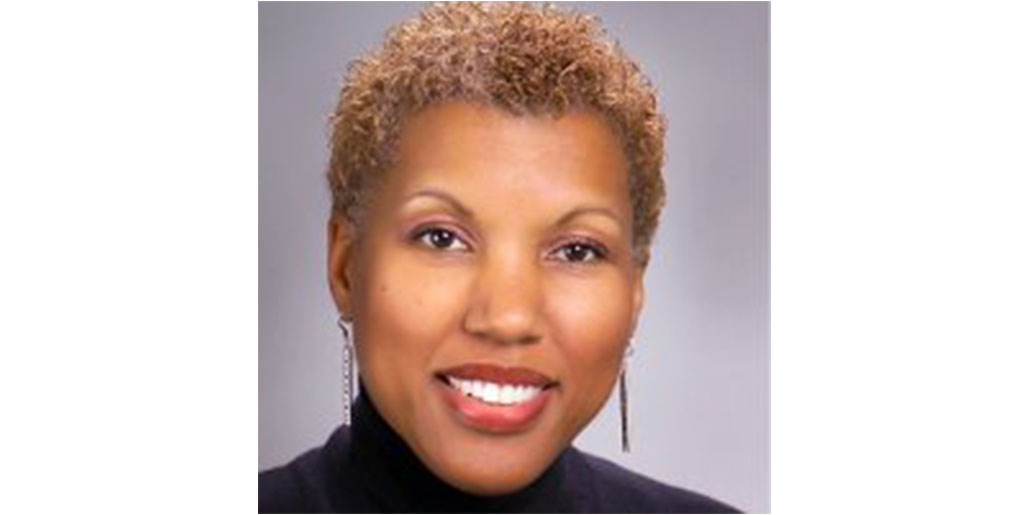 Guest Post: For the Love of a Friend
My dear friend Avery[1], a woman I've known since we were 10 years old (in 5th grade together) was diagnosed with inflammatory breast cancer (IBC) in 2006. Having observed my mother's battle with breast cancer in the 1980s, I considered myself a veteran of the struggle. Times change. Diseases evolve. The intervening years—from the 80s to the 00s—brought many different kinds of breast cancer and treatment options to the forefront. In 2006? The term IBC was new to me.
Avery approached the initial occurrence of the disease with dignity, an extraordinary level of organization, and amazing outreach to family and friends; she even created a Yahoo! Groups page for her supporters. Mastectomy. Chemotherapy. Radiation. She learned and, in turn, taught us all about the ugliness of IBC; she even foretold her overall life expectancy. Avery fought like a true champion. We, her loved ones, were drawn firmly into her struggle. We would help her win this fight, come hell or high water. By 2009, the phrase we'd been praying for was declared: "No evidence of disease." *sigh*
In mid-2011, though, the guarded optimism was blown apart. I was driving home one evening and received a call with news I'd deluded myself into believing would never arrive. "Hey! What's up?" I asked. Avery told me to pull the car to the curb. I couldn't imagine what was coming next. Had someone died? Worse, it seemed. She told me, as calm as a summer breeze, "I had a mastectomy yesterday." I choked on her words but like the good soldier-friend I had been, I tried to remain steady. I suspect this is how most of those in her inner circle learned the disease had again reared its ugly head: blunt, quick, to the point. Such bluntness and brevity would become a hallmark of relations and conversations until the end.
"As I gave the fuel in my tank to her sister and mother, there were dear friends and family who did the same for me. This was a communal exercise as Avery's life drew to an end. Intimate. Personal. Tearful. Dotted with laughter."
With Avery's chosen aggressive treatment path over the next three years, chemo and radiation came with now-familiar side effects: scarred, burnt skin; hair loss; nausea; loss of appetite;
peripheral neuropathy
;
chemo brain
; exhaustion and more. The permanent port inserted in her clavicle was always visible.
Avery wanted to wage her fight against IBC in a way which would allow her to live fully, keep working, go on vacations, enjoy Nats games, continue her volunteer pursuits… facing it squarely, powering through it all. In 2011 and 2012, my role was straightforward and came naturally—fix New Orleans style red beans and rice for her; cut my hair ever-shorter in solidarity; and continue to make our home a safe haven for her to relax, remove her scarf and share meals, libations, and laughter.
She and her doctor had laid out a treatment plan scheduled around her social life. A cruise, conferences with other cancer patients, bollywood dance classes and road trips were given priority. In early 2013, Avery and I talked about her ongoing treatment plan. Although we disagreed about her choices—I championed early, palliative care, she preferred an aggressive curative course—I committed to support her path. I vowed to do whatever she needed to keep things moving in her chosen direction. I meant it; my support never wavered.
One afternoon, we had an in-depth conversation about an article penned by Amy Berman about IBC and palliative care. That chat ended with a loving "agree to disagree" pledge. That was the beauty of our relationship. We could look one another in the eye, disagree on a topic and move forward in true friendship with respect and love.
Avery did not want her doctors to give up on treatment as long as she was making progress, i.e., no regression. Lymph nodes, skeleton, skin, liver were now all under attack. Metastasis is a bitch; Avery fought it with chemotherapy and an outrageously upbeat attitude. She acknowledged that, when and if the disease made it to her brain, she would cease curative treatment. There's only so much a body can take, though, and long before the cancer could be detected in her brain, it was clear that treatment was no longer effective. She began to go downhill. Fast. My role then took a subtle turn.
Also by Lisa D. T. Rice
In 1983, my mother was diagnosed with breast cancer. I was in college at the time and flew home to be by her side when she awoke from a radical mastectomy. My mother was fearless…
Read More »
It was close to the end of 2013. No longer able to live on her own, Avery moved back to her childhood home with her mother. Once very active on social media, she had slowly begun to restrict direct contact to only the closest of friends (the Catholic school mafia, she called us) as she withdrew from Facebook, her Yahoo! Group, and other channels. She fought to be truthful with her inner circle about what was now happening. Acknowledging death was around the corner was not her strong suit. Although she knew the end of the story, as did we all, it was difficult facing the reality that time was no longer on her side. It was one of the oddest aspects of the closing chapter of her life. Avery's signature bluntness softened when discussions of death were broached. Talk of coming death was not prohibited but permitted only as delicate steps in a slow, thoughtful dance.
What was my role now? Avery wanted me to communicate with those whom she could not contact because she could no longer rely on her hands to type; I did. She wanted me to accompany her to certain medical appointments—to be the human lie detector, ferret out withheld truths, help read between the lines; I did. She wanted me to be at the hospital, not just for the company but to be a visible manifestation of her external support system; I was. She relied on me to support her sister and her mother, to gather the Catholic school mafia and to relay the sad, ugly truth which we'd all collaborated in hiding from one another as long as humanly possible. Finally, she wanted me to be the bearer of the news that ripped out all of our hearts; I was. The response was stunning.
Friends rallied in a way that still touches my heart. Flowers and gifts flowed to home, hospital and hospice. Friends' parents and siblings arrived for visits. Cards and letters arrived non-stop. It warmed Avery's heart and made her cry. She was thankful she'd not been forgotten. She was truly grateful that so many wanted to be a part of her ending. I was not the only one who kept watch over Avery and her family. As I gave the fuel in my tank to her sister and mother, there were dear friends and family who did the same for me. This was a communal exercise as Avery's life drew to an end. Intimate. Personal. Tearful. Dotted with laughter. Sprinkled with stories that might make a sailor blush. Faithful. Tragic.
In the end, this is about how a life-long friendship ended in a way completely unimaginable just a few years earlier. Back in the day, we'd spun stories becoming the old geezers sitting at our favorite dive bar. Even before the cancer, we had come to realize that, to the twenty-somethings, we already were the old geezers at the bar. One thing for sure: we were going to grow old together. We were SO wrong.
The two-year anniversary of Avery's death has just passed. It remains fresh, a scar that has barely begun to heal.  Five months before she died, Avery told me she was happy that I had so much time to spend with her. I had always said, and reiterated to her, that I do not want to die alone and I would not let that happen to her. I would be with her every step of the way. It was my honor, my privilege.
I was prepared for her death but I wasn't ready. I believe, though, that I gave her all of what she needed and most of what she wanted. Our conversations during those last weeks ran the gamut from the sublime to the ridiculous, from life to death. I pray she felt honored and loved.
# # #
[1]
Avery's name has been changed to honor her privacy.
---
About the Author:
Lisa D. T. Rice, SM has been a patient navigator for her elderly parents for 10 years during which time she has become intimately familiar with cancer, hospice, and dying with dignity. Lisa has contributed previously to the Cancer Policy Matters blog, and is a current member of the NCCS Cancer Policy and Advocacy Team (CPAT).
The views & opinions expressed in any guest post featured on our site are those of the guest author and do not necessarily reflect the opinions & views of the National Coalition for Cancer Survivorship. Read our blog and comment policies here.
https://canceradvocacy.org/wp-content/uploads/Lisa-D.-T.-Rice-Patient-Navigator-1.jpg
515
1030
actualize
https://canceradvocacy.org/wp-content/uploads/2020/06/NCCA-Logo.png
actualize
2016-08-09 12:19:44
2020-12-01 11:44:37
Guest Post: For the Love of a Friend