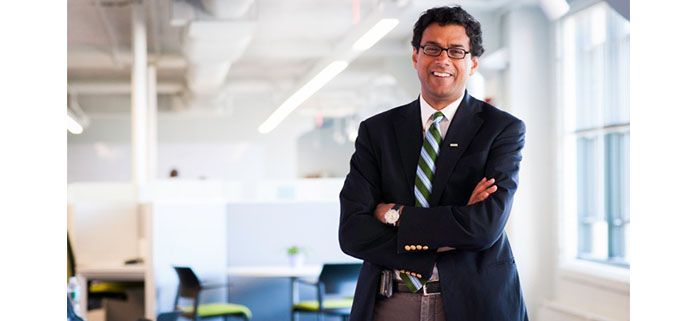 Being Mortal Is Far From Being Morbid: Responding to FRONTLINE's Profile of Surgeon Atul Gawande and End of Life Care
On public television stations nationwide, the award-winning FRONTLINE series aired a program on February 10th based on the work of noted surgeon and writer, Atul Gawande.  In addition to Gawande's many clinical and surgical talents, he has the rare gift of writing articles and books for all of us, no matter what our level of medical literacy.   FRONTLINE's report, "Being Mortal," based on Gawande's book, Being Mortal: Medicine and What Matters in the End, explored the challenges we all face in confronting our mortality and how medicine can help or hinder the process.
Being mortal is far from being morbid; in fact, the topic of dying is the one experience in our lives that will be shared by everyone. Yet it remains the third rail of conversation in many families. And it is even more rare among friends, many of whom will be present at some time with us during the dying process if we have an illness that is considered incurable.
Gawande's book has elevated the conversation about how we as a country can do better at caring for people as they age or face terminal illness, and ultimately die. The FRONTLINE report adds another dimension to his powerful work by creating an intimate window into the excruciating conversations between physicians (and nurses) and patients and families.
In addition to the intensely personal profiles, Gawande shared his family's experience when his father, also a physician, was diagnosed with cancer. Early conversations about what mattered most to his father served as a guidepost for making decisions along the way. As his disease progressed, his options were different, but always measured against his concept of a life worth living.
It was just as powerful to see physicians struggle to talk with patients, sometimes failing to effectively communicate the circumstances, as it was to see patients who were able to advocate and make their wishes known. Rather than solely focusing on longevity, patients and their families often expressed a desire to meet tangible, realistic goals, including spending as little time in the hospital as possible near end of life and having quality time to spend with family and friends at home.
Throughout,  it was clear that the physicians cared deeply for their patients and wanted to do better but were hindered by their inability to speak without using medical jargon and lack of training on how to have these difficult conversations. Palliative care physicians are experts in having difficult conversations and can support oncologists and even train physicians to communicate better. But patients need clear communication with all of their providers, not just palliative care specialists.  One concern that has been raised by some and yet was not a focus in the program is the shortage of specialists in this relatively new specialty field.
Though many obstacles remain in ensuring that more patients are dying well or dying on their own terms, Gawande's work has advanced the conversation. In the epilogue to his book, Gawande writes,
"Being mortal is about the struggle to cope with the constraints of our biology, with the limits set by genes and cells and flesh and bone. Medical science has given us remarkable power to push against these limits, and the potential value of this power was a central reason I became a doctor. But again and again, I have seen the damage we in medicine do when we fail to acknowledge that such power is finite and always will be. We've been wrong about what our job is in medicine. We think our job is to ensure health and survival. But really it is larger than that. It is to enable well-being. And well-being is about the reasons one wishes to be alive."
Gawande urged people to talk with their loved ones about what matters most and encouraged the discussion with a Twitter hashtag #WhatMattersMost.
For me, #WhatMattersMost: not my body but a mind that still works well enuf to connect with the people that matter to me. #BeingMortal

— Atul Gawande (@Atul_Gawande) February 11, 2015
It was so amazing that people let us into these conversations. #BeingMortal #WhatMattersMost

— Atul Gawande (@Atul_Gawande) February 11, 2015
"What we say as physicians is not what the patient hears" Docs need to pause and listen more to their patients. #BeingMortal

— Hospice Diary (@AmyGetter) February 11, 2015
"If your time was short, what would matter most to you?" I often ask my patients to help them make decisions #WhatMattersMost #BeingMortal

— Yousuf Zafar, MD MHS (@yzafar) February 11, 2015
My favorite moment: Jeff Shields "I'm a happy guy" hours before he died. #BeingMortal https://t.co/3gs0E7QRx9 @Atul_Gawande @frontlinepbs

— Shelley Fuld Nasso (@sfuldnasso) February 11, 2015
#WhatMattersMost – To be able to have patient's preferences & values listened to throughout health care experience, including end of life.

— IMDFoundation (@IMDFoundation) February 11, 2015
You can't always count on the doctor to lead the way – sometimes the patient has to lead the way #WhatMattersMost @frontlinepbs

— The Conversation Project (@convoproject) February 11, 2015
https://canceradvocacy.org/wp-content/uploads/2015/02/agawande.jpg
321
699
actualize
https://canceradvocacy.org/wp-content/uploads/2020/06/NCCA-Logo.png
actualize
2015-02-11 16:58:10
2020-11-20 12:02:16
Being Mortal Is Far From Being Morbid: Responding to FRONTLINE's Profile of Surgeon Atul Gawande and End of Life Care