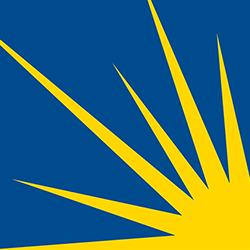 What Caught Our Eye: ACA Support at All-Time High, Kasich: ACA Repeal is 'Very Bad Idea,' Cancer's Financial Burden, and Your Cancer Genome
What Caught Our Eye (WCOE), February 24, 2017
What Caught Our Eye is our week-in-review blog series, where we recap the cancer policy articles, studies, and stories that caught our attention.
Affordable Care Act
Support for Affordable Care Act Reaches New High
"Currently, 54% approve of the health care law passed seven years ago by Barack Obama and Congress, while 43% disapprove, according to a national Pew Research Center survey conducted Feb. 7-12 among 1,503 adults."
NEW: Public support for the 2010 health care law has reached its highest level on record #ACA https://t.co/usO2XXwhrd pic.twitter.com/Jf0lPhovTC

— Pew Research Center (@pewresearch) February 24, 2017
Kasich: Repealing Medicaid Expansion is 'A Very, Very, Bad Idea'
Ohio Gov. John Kasich says he won't "sit silent" and watch the Affordable Care Act's Medicaid expansion get "ripped out" as Republicans work to repeal the law.
Ohio Gov. John Kasich: Repealing Medicaid expansion is "a very, very bad idea" https://t.co/LDryxVFvMB pic.twitter.com/4AGS7xZjeS

— CNN Politics (@CNNPolitics) February 19, 2017
"Experts Question GOP Approach to Pre-Existing Health Conditions"
High-risk pools are at the center of most of the Republican plans to replace the ACA. This article provides a further breakdown of why these old policies have been proven not work.
Experts Question GOP Approach to Pre-Existing Health Conditionshttps://t.co/Q1ec5UL6NU via @JonTReid

— Morning Consult (@MorningConsult) February 23, 2017
"Rep. Harris is a No-Show for Affordable Care Act Town Hall"
More than 200 people showed up for a town hall meeting on the future of the Affordable Care Act at Harford Community College in Bel Air, MD, Tuesday evening, but the one person who those in attendance needed to hear their concerns—U.S. Rep. Andy Harris—was not there.
.@RepAndyHarrisMD is a no-show for Affordable Care Act town hall at Harford Community College: https://t.co/tb5vuIvnMe

— The Aegis (@HarfordAegis) February 22, 2017
---
Cancer Policy
"Cancer Can Bankrupt its Victims. Obamacare was Designed to Stop That."
Cancer bills have been a leading cause of personal bankruptcy in the US, and a third of survivors report ongoing cancer-related financial problems—a common reason many skipped health care they may have needed. The ACA prevented insurance companies from charging different premiums based on a history of cancer (they're now set based on age ranges), and prior to the ACA, cancer patients were virtually uninsurable if they had to buy insurance on the individual market.
How Obamacare saved this cancer patient from crippling medical bills https://t.co/q46Gz723De pic.twitter.com/p4gNw1xSSR

— Vox (@voxdotcom) February 23, 2017
"Many U.S. Cancer Patients Struggle to Afford Life-Saving Medications"
As cancer drug costs rise, U.S. cancer patients are more likely than other medical patients to struggle with paying for prescription medications, according to a recent study. The financial burdens are especially high for patients under age 65 who cannot access Medicare, the government insurance program for the elderly, and for people with multiple medical conditions, researchers say.
https://twitter.com/WJpolitics/status/835204726044176384
---
Coping with Cancer
"The Power—and the Fear—of Knowing Your Cancer Genome"
When it comes to cancer, all knowledge is power—even when that knowledge is scary. Knowing as much as you can about cancer lets you and your health care team act decisively in devising your treatment strategy.
"Cancer and Family History: Using Genomics for Prevention"
Dr. John Iskander and Dr. Lisa Richardson discuss how establishing a patient's family history can help healthcare providers identify genetic mutations that may lead to cancer.
---
More From "What Caught Our Eye" »
Follow us on Twitter: @canceradvocacy
---
https://canceradvocacy.org/wp-content/uploads/2017/01/NCCS-Starburst-250px.png
250
250
actualize
https://canceradvocacy.org/wp-content/uploads/2020/06/NCCA-Logo.png
actualize
2017-02-24 15:04:51
2020-10-22 07:52:27
What Caught Our Eye: ACA Support at All-Time High, Kasich: ACA Repeal is 'Very Bad Idea,' Cancer's Financial Burden, and Your Cancer Genome