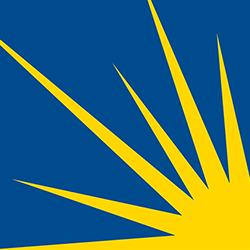 What Caught Our Eye: GOP ACA Talking Points Analysis, Right to Try Op-Ed, "Worry, Scan, Treat, Repeat"
What Caught Our Eye (WCOE), February 17, 2017
What Caught Our Eye is our week-in-review blog series, where we recap the cancer policy articles, studies, and stories that caught our attention.
Affordable Care Act
Digging Into ACA Repeal Talking Points
Kaiser Health News' Julie Rovner analyzes key Republican talking points on the ACA. One concern consumers have is high out-of-pocket costs. But, Rovner writes, "Republicans' most popular proposals for replacing current individual insurance plans — cutting back on required benefits and giving more people access to tax-preferred health savings accounts — would likely increase out-of-pocket spending for those who use health services (although it would be less expensive for people who are healthy all year long)."
A deep dive into 4 GOP talking points on #Obamacare: https://t.co/Ou9X1ZnqTN from @KHNews' @jrovner

— Kaiser Health News (@KHNews) February 14, 2017
Lifetime Limits
In "The Obamacare provision that saved thousands from bankruptcy," Sarah Kliff illustrates what the elimination of lifetime limits meant for one family, whose son was born prematurely days after the new rule went into effect. The cost of his care reached the $1 million mark, the previous lifetime limit of his parents' plan, when he was not yet three months old and still in the NICU.
https://twitter.com/sarahkliff/status/831854280344793088
Sen. Cruz's Palliative Care Comments
In a commentary in The Dallas Morning News, Barbara Jones and Rachel Carnahan-Metzger took issue with Senator Ted Cruz's statements about palliative care in a CNN debate on health care. "Unlike Cruz's suggestion, palliative care is an interdisciplinary medical specialty focused on supporting patients and families through serious, life-threatening illnesses. Palliative care helps patients live as well as they can for as long as they can. The focus is not on death, but on life." The authors support the Concurrent Care for Children requirement of the ACA which makes palliative care and hospice services more accessible to children who wish to receive both life-sustaining treatments and palliative care.
Lawmakers need to fight for this part of the Affordable Care Act that cares for seriously ill https://t.co/YmPYaPkai7 in @DMNOpinion pic.twitter.com/TtMsKsOyrD

— Dallas Morning News (@dallasnews) February 15, 2017
Find more ACA news and advocacy info on our #ProtectOurCare page »
---
Cancer Policy
Right to Try
Richard Plotkin, founder of The Max Cure Foundation, wrote about the "Right to Try" law Congress is considering, which he called a "sham." He says that proponents of the law "are doing this for desperate patients, patients who are unable to join clinical trials and for whom approved medicines offer no help. But these patients already have a route by which to get access to experimental treatments outside of clinical trials: the FDA's expanded access program."
Opinion: Proposed federal 'Right to Try' law is a sham https://t.co/pMLhtzUpe6

— Liz Szabo (@LizSzabo) February 13, 2017
Pharma Execs Against Radical FDA Changes
Reuters reports that pharmaceutical industry executives are pushing back on President Trump's plans to roll back regulations, warning that radical changes in the Food and Drug Administration could put patients at risk and make insurance coverage of approved drugs more difficult.

People often argue that the FDA is too restrictive. We have the sense that the balance is pretty right … you have to have a well-characterized risk/benefit profile.
– Roger Perlmutter, head of research and development at Merck & Co, Inc.
Pharma industry shuns Trump push for radical shift at FDA https://t.co/GjEsuCiUpR

— Reuters Health (@Reuters_Health) February 15, 2017
---
Coping with Cancer
Cancer in Appalachia
In "Cancer Rates Are Dropping — But Not In Rural Appalachia," FiveThirtyEight reported on the high cancer mortality rates in Appalachia and cited a number of reasons, including poverty, lack of access to care, lack of education, tobacco use, and obesity.
There's a fatalism in Appalachia since everybody has family that has had cancer or died. There's a certain amount of 'this is going to happen to me too,' and they don't get good answers from the health system around them.
– Susan West Marmagas, Public Health Associate Professor, Virginia Tech
In rural Appalachia, the cancer mortality rate is 36% higher than it is for urban people in the rest of the country: https://t.co/dlJ0heAErp

— FiveThirtyEight (@FiveThirtyEight) February 16, 2017
"Worry, Scan, Treat, Repeat"
In "Worry, Scan, Treat, Repeat: The Cadence Of Living With Cancer," David Kimball describes the cycle of his treatment for lung cancer. "I accept that my fight with cancer is a war I can't win, so I celebrate the small victories. I feel that I've again dodged a bullet, and I double down on life by putting my energy into those things that are important — until the next visit."
Worry, Scan, Treat, Repeat: The Cadence Of Living With Cancer https://t.co/6FTgqjzt2o via @commonhealth

— WBUR (@WBUR) February 17, 2017
---
And Something Fun
Since we are nerdy policy wonks, we had to share some of our favorite #healthpolicyvalentines:
https://twitter.com/hellokeenan/status/830426557076357126
My love for you is like insurance after the #ACA: no lifetime limits #healthpolicyvalentines

— Matthew Durst (@MatthewDurst) February 9, 2017
I love you to the Cancer Moonshot and back #healthpolicyvalentines

— Jessica Adams (@RxRegA) February 9, 2017
---
More From "What Caught Our Eye" »
Follow us on Twitter: @canceradvocacy
---
https://canceradvocacy.org/wp-content/uploads/2017/01/NCCS-Starburst-250px.png
250
250
actualize
https://canceradvocacy.org/wp-content/uploads/2020/06/NCCA-Logo.png
actualize
2017-02-17 16:58:31
2017-02-17 16:58:31
What Caught Our Eye: GOP ACA Talking Points Analysis, Right to Try Op-Ed, "Worry, Scan, Treat, Repeat"