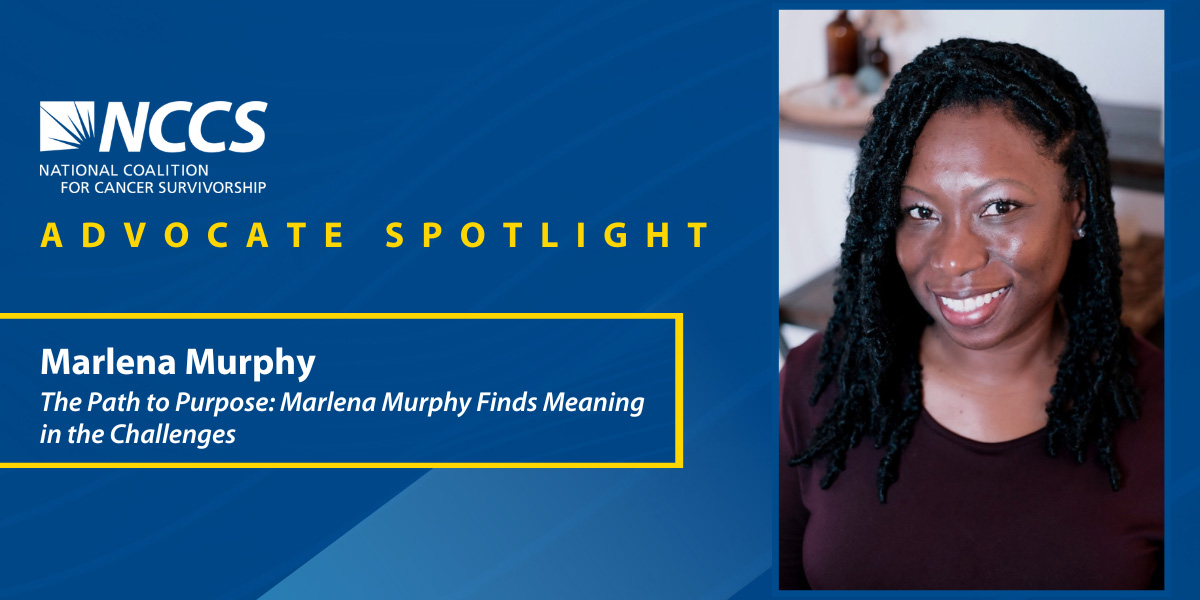 The Path to Purpose: Marlena Murphy Finds Meaning in the Challenges
Advocate Spotlight: Marlena Murphy
Marlena Murphy's cancer journey began when she discovered a lump in her left breast during her monthly self-check in May 2018. It was a moment that would change her life forever. Marlena contacted her primary care physician and was immediately scheduled for a diagnostic mammogram. Ultrasound imaging and a biopsy followed, ultimately revealing she had stage 3 triple-negative breast cancer. The next three months were a barrage of medical appointments, choosing a surgeon and medical oncologist, and scans, including a breast MRI, brain scan, and a PET scan. Her prescribed treatment course included chemotherapy, a lumpectomy, and radiation.
"My dad traveled from Washington, DC to Georgia to help care for me, and my 11-year-old daughter was a consistent caregiver," she shares. "My church family played a major role in my overall cancer journey as well. Family, friends, and teachers and parents from my daughter's school were and have been instrumental in providing transportation for us when needed. They prepared meals, cleaned, did laundry, paid for food, took me to and from treatment, or simply socialized with me, which has always been something I appreciate about having people care for me." Marlena finished treatment in November 2019.
In the winter of 2022, Marlena's Physical Therapist noticed her left breast was abnormally swollen. Marlena noticed a pin-sized lump under her right armpit a few weeks later. In March 2022, she faced a new chapter in her cancer journey when she was diagnosed with metastatic triple-negative breast cancer. This time, Marlena chose an oncologist who encouraged integrative treatments, like acupuncture, to help her manage the hot flashes and neuropathy she experiences because of her ongoing chemotherapy and immunotherapy treatments.
"The chemo and immunotherapy don't cause too much disruption with my life," Marlena reveals. "Although I have side effects from previously receiving chemo, including chemo brain (brain fog), I have figured out how to get around it." One thing that is different this time around, Marlena notes, is caregiving. "Caregiving looks different with this diagnosis," she says. "When friends asked how they could be there for me, I told them to make sure we meet up for a meal and socialize." Marlena enjoys spending time with friends, going on trail walks, and spending time with her now 16-year-old daughter.

Marlena's breast cancer diagnoses brought more than just health challenges; they brought financial challenges as well. "I had no idea what having cancer would cost because I was a person who never had to go to medical appointments outside of my yearly annual physical exams. The main challenge I faced from cancer was financial, and I had a full-time job," she shares. Marlena returned to school after her first diagnosis, seeking a degree in counseling. While she didn't have much help outside of support from her friends and family during her first bout with cancer, Marlena is grateful for the scholarships and emergency funding she received from her college and 6 months of financial support from a nonprofit called, Infinite Strength since her metastatic diagnosis.
Advocacy came naturally to Marlena. After completing treatments for her first diagnosis, she sought connection with other survivors. She volunteered as a patient advocate with the non-profit organization My Style Matters, and joined their Facebook support group, My Breast Years Ahead. Marlena felt sharing her experiences and supporting others facing similar challenges was rewarding.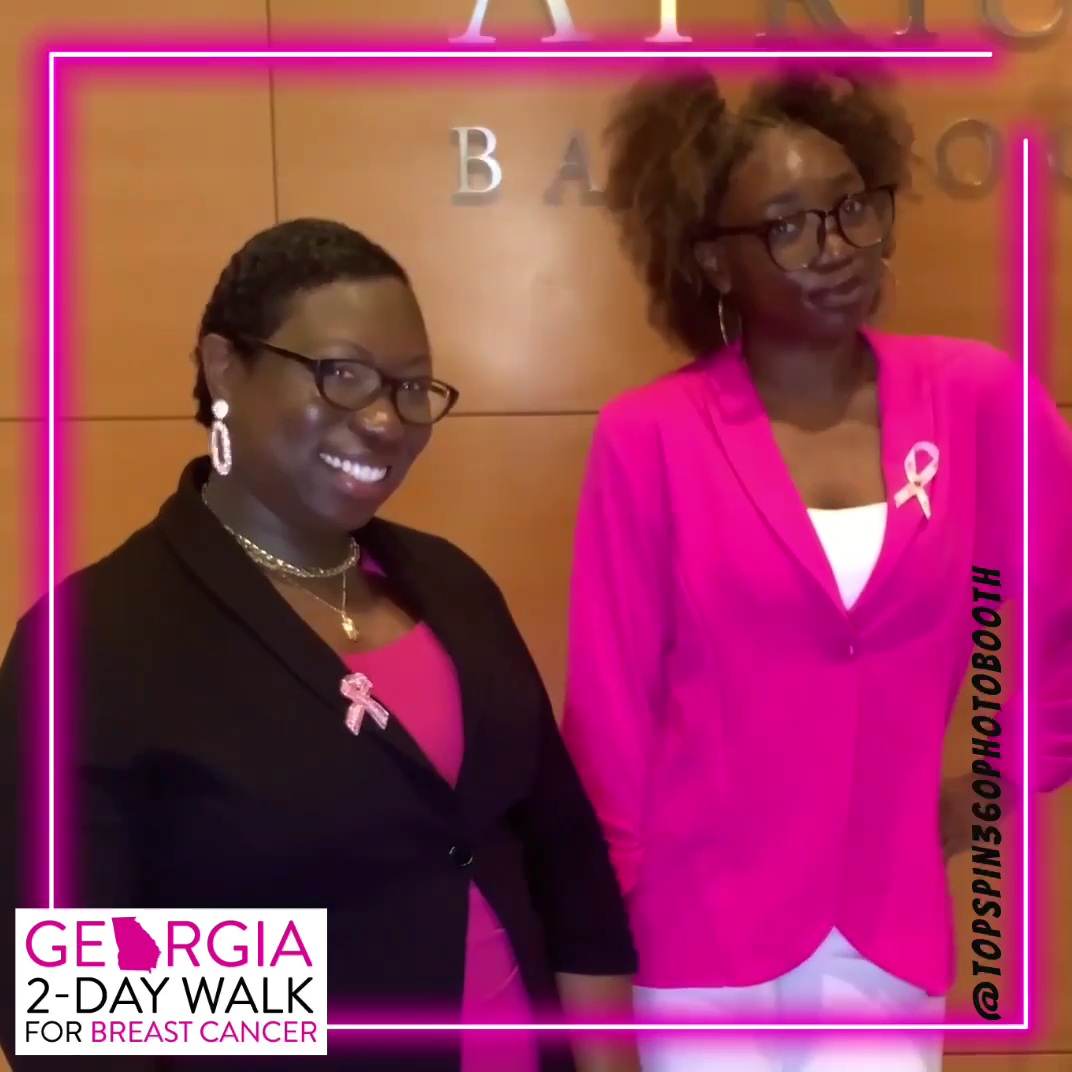 Now, Marlena works as a mental health counselor, Program Manager for Guiding Researchers and Advocates to Scientific Partnerships (GRASP), and as a Community Advocate for TurningPoint Breast Cancer Rehabilitation. Advocacy work is meaningful for Marlena. "I live in God's purpose for my life," she shares, "providing mental health therapy for breast cancer survivors and being an advocate for breast cancer patients and survivors. I did not realize another purpose would come from that, but I am seeing that my purpose also includes providing mental health therapy to black men. Mental health therapy is still a stigma in the black community and even more specifically for black men. So, I am encouraged when I meet with clients and I start to see the work they are doing within their lives to heal mentally and emotionally."
Marlena was first introduced to NCCS by another Cancer Policy and Advocacy Team (CPAT) advocate. "Yvonne Florence introduced me to NCCS and CPAT. I am so happy she did because attending the CPAT Symposium opened my eyes to the bigger picture of public policy advocacy. Previously, I participated in state-level advocacy by going to the Georgia state capitol and talking with Georgia legislators about statewide cancer policies. I never had the opportunity to speak with U.S. legislatures about nationwide cancer policies."
Through the experience, Marlena realized that "our advocacy voices make a difference for all people experiencing cancer whether it is the patient or a caregiver." She shares, "When I was going through cancer treatment, I did not pay attention to the laws and policies surrounding cancer or even realize that the guidelines, rules and regulations we have in place are due to advocacy and policy work. My focus was on getting through treatment and being able to survive. However, I realized after completing treatment in 2019 that survival was lonely. There were no more weekly medical appointments and I felt as if I was left to figure things out on my own regarding the next steps after treatment. I never knew that there could actually be a policy put in place for survivorship."
Marlena is already looking forward to attending the CPAT Symposium again next year. This time, she wants to bring her daughter along so she can experience how impactful it is first-hand. "I want to give her a different perspective of what cancer advocacy looks like because my experience with NCCS showed me a different perspective of cancer advocacy work."
Marlena's advice for those new to advocacy and policy work is simple: seek out opportunities, sign up for resources like NCCS emails, and volunteer with organizations that align with your passion. "Try volunteering in multiple areas of advocacy to see where you feel fulfilled," she says. "Get involved and ensure that your journey isn't in vain."
# # #
Learn more and Join the NCCS Cancer Policy & Advocacy Team »
https://canceradvocacy.org/wp-content/uploads/Marlena-Murphy-Advocate-Spotlight-Blog-Banner.jpg
600
1200
NCCS Staff
https://canceradvocacy.org/wp-content/uploads/2020/06/NCCA-Logo.png
NCCS Staff
2023-10-11 13:57:51
2023-10-13 14:33:15
The Path to Purpose: Marlena Murphy Finds Meaning in the Challenges