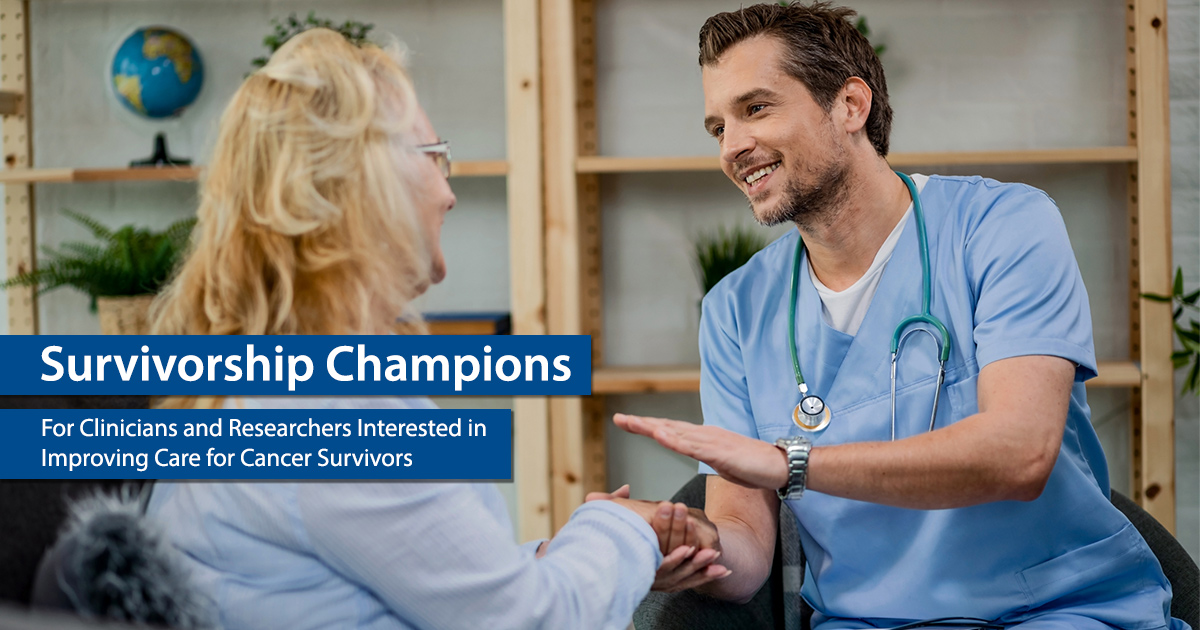 Survivorship Champions: A New NCCS Initiative for Clinicians and Researchers
How one survivor's journey led to her realization of what survivorship care is lacking and the importance of advocating for yourself during survivorship.
---
Note: This post originally appeared in the Spring 2021 issue of HEAL, a survivorship magazine from CURE Today.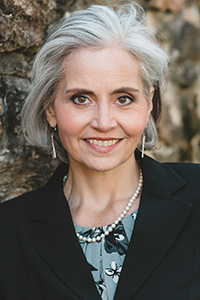 Shelley Fuld Nasso, MPP
By NCCS CEO Shelley Fuld Nasso, MPP
Sarah Cohn knows how to advocate for herself. In February 2014, at the age of 30, Cohn received a diagnosis of acute promyelocytic leukemia, a rare form of leukemia that required her to be hospitalized for over a month for intensive treatment. Inspired by a caring, compassionate nurse, she learned to educate herself, ask questions and be her own advocate.
Through her experience, Cohn discovered the deficiencies in cancer survivorship care. Oncologists focus on treatment but not always on the long-term side effects of those treatments. Many primary care physicians want to help their survivor patients of cancer with chronic health issues, but they often lack the necessary training to do so.
Most of Cohn's survivorship care is now with the primary care physician she has had since she was 18 years old.
"I only see my oncologist once a year now, which is exciting but also a little bit scary to not have that constant check-in," she says. "My primary care physician was always an advocate for me, but she's not trained in taking care of cancer survivors. She's really used to dealing with patients who have more common comorbidities like high blood pressure and diabetes. She's not used to a 30-something-year-old cancer survivor dealing with these really strange side effects that she knows nothing about."
Today, Cohn is a patient advisor for National Coalition for Cancer Survivorship's (NCCS) Survivorship Champions, a new initiative to support clinicians and researchers, both oncology and primary care, who are interested in improving survivorship care and primary care's role in caring for survivors of cancer. Survivorship Champions members can access resources and training materials. In addition, NCCS has created a Survivorship 101 presentation and a Survivorship Champions Grand Rounds curriculum that can be shared with interested programs and institutions, including a discussion of survivors' needs, a survivor's story and data from NCCS' State of Cancer Survivorship Survey.
As treatments for cancer improve, more people are living with a history of cancer and the long-term effects of cancer treatment. With more than 17 million survivors of cancer in the United States, the oncology workforce is not sufficient to handle the acute needs of patients who are in treatment, as well as those who have completed treatment. Thus, some of the responsibility for providing survivorship care shifts from oncologists to primary care. Even survivors who require continued follow-up by their oncology team need primary care physicians who understand their cancer experience and their health needs.
For the Survivorship Champions initiative, NCCS is partnering with Dr. Ana María López, a medical oncologist at Sidney Kimmel Cancer Center – Jefferson Health. As past president of the American College of Physicians, Lopez understands the challenges primary care physicians face in their practice, as well as their desire to learn more about the needs of their patients who are survivors of cancer.
"In my career, I have seen the gaps in care that cancer patients face during treatment and as they transition to post treatment care. Cancer survivors face lifelong effects of their treatment — physically, emotionally and functionally — and they need support from their clinicians to manage their care," she says.
As part of the launch of Survivorship Champions, NCCS interviewed a group of long-term survivors and asked them what they wanted primary care physicians to understand about caring for survivors of cancer. Several themes emerged, including the following:
Take our concerns seriously.
People talk about a "new normal" after cancer, but many survivors say that there is no such thing. After a cancer diagnosis, their lives have been changed forever. Fear of recurrence is a significant and often debilitating concern for many survivors. And the effects of cancer treatment are long lasting.
Understand collateral damage of cancer treatment.
Cancer treatment has long-lasting effects on a survivor's physical health, mental health and quality of life. Some treatments cause infertility, heart damage, neuropathy and other significant health effects. Survivors are not always prepared for the long-term effects, and they wish their primary care team better understood these effects of cancer treatment.
Communication is critical.
Patients and survivors of cancer see multiple doctors, and often the task of coordinating among different clinicians falls on the patient. Many survivors become strong advocates for themselves and share information among their providers, but it can be a huge burden. Communication between the oncology team and primary care physician is essential to ensure coordination of care.
Mental health is a top concern.
A cancer diagnosis takes a huge toll on mental health. In NCCS' 2020 State of Cancer Survivorship Survey, fatigue and mental health issues are among the most common side effects reported by patients and survivors, yet few reported that their health care teams were very helpful in addressing these concerns during treatment, and most reported their doctors did not bring up mental health during post-treatment care.
Survivors of cancer are unique patients.
Cancer is a life-changing experience, which affects survivors' health, finances, family, careers and mental health Survivors often take on the responsibility of managing their treatments and coordinating among multiple providers. As a result, they often know an incredible amount of information about their own health and the health care system. Meeting patients where they are and listening to their concerns are critical.
Cohn is a self-described "nonscience science geek," so she learned how to read research studies, ask the right questions and even make suggestions to her primary care physician. But she is quick to point out that not all patients and survivors are as empowered as she is.
"There are a lot of patients and survivors who are really great advocates for themselves, but there are also patients who don't know how to (be)," she says. "And they depend on their providers to be their advocate and (to) ask them questions because (these survivors) might not even realize that they're dealing with survivorship issues."
Her advice to physicians is to pay special attention to the patients who are not as able to ask questions. "You should be really focused on the people who aren't asking you questions and who aren't involved in their own care," Cohn says. "Those are the ones you should be focusing on."
# # #
Join Survivorship Champions
Are you a clinician or researcher interested in improving care for cancer survivors? Check out our Survivorship Champions page, which includes videos featuring survivors sharing their experiences, and a sign-up form to join the program for free!
Learn More »
---
https://canceradvocacy.org/wp-content/uploads/Survivorship-Champions-featured.jpg
630
1200
NCCS Staff
https://canceradvocacy.org/wp-content/uploads/2020/06/NCCA-Logo.png
NCCS Staff
2021-04-20 15:10:18
2021-04-23 16:11:30
Survivorship Champions: A New NCCS Initiative for Clinicians and Researchers