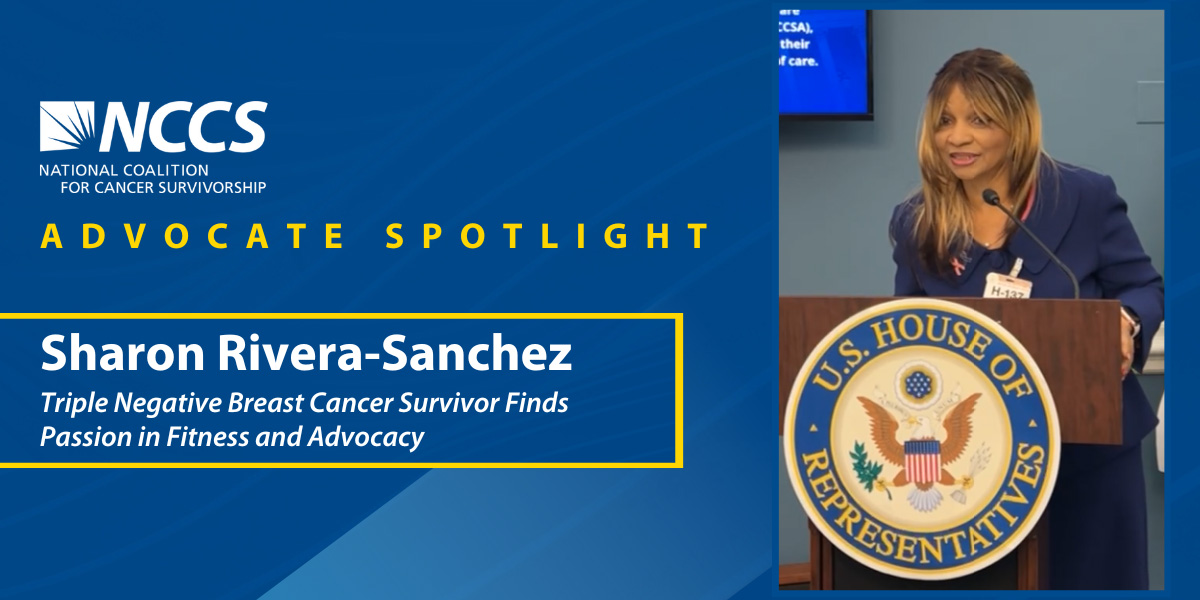 Sharon Rivera-Sanchez: Triple Negative Breast Cancer Survivor Finds Passion in Fitness and Advocacy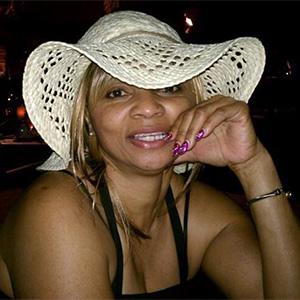 Advocate Spotlight: Sharon Rivera-Sanchez
As a Triple Negative Breast Cancer survivor, Sharon turned her personal experience into a passion for advocacy and giving back to the community. When she received her diagnosis in May 2015, she remembers being in a state of shock and grief. She said, "You have to allow yourself time to breathe and grieve." After her lumpectomy, Sharon's oncologist recommended chemotherapy. Even though she wouldn't admit it then, she feared chemo. Determined to find an oncologist who would advise against the treatment, she sought second and third opinions, but to no avail. She recalls the second oncologist telling her, "If anyone says you don't need chemotherapy, they're lying." Those words really stuck with Sharon. Ultimately, Sharon underwent surgery, chemotherapy, and radiation treatment. During her treatment, she learned to educate herself about the disease and the treatment options available to her and learned to let go and allow others to take care of her.
Throughout her treatment, Sharon found that having a strong team of medical professionals and supportive friends made a big difference. She developed a close relationship with her radiation oncologist, whom she saw every morning at the gym and who took the time to get to know her and understand her concerns. Sharon also tried to get to know all her oncologists and rotate between them for regular check-ins, which helped to ease her concerns about recurrence and long-term monitoring.  She tells other survivors, "Be the captain of your ship. Everybody else is a co-captain. But you have to work together." In addition to medical support, Sharon also benefited from the encouragement and practical assistance of friends who would visit her and take her out for walks or to the mall. Losing her hair was a difficult and emotional experience for Sharon, and having friends who could help boost her confidence and provide some much-needed distraction was essential.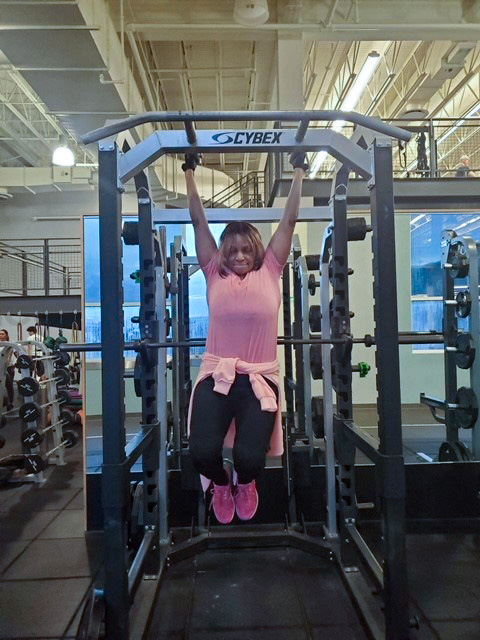 Sharon believes that staying active, both during and after cancer treatment, is important for both physical and mental well-being. She found that working out during chemotherapy helped her to stay focused and positive. She was motivated by research showing that people who exercise have better outcomes after cancer treatment. A passionate proponent for physical activity, Sharon recommends taking baby steps to build healthy habits, focusing on one change at a time, and finding activities that are enjoyable and make you feel good. In addition to the gym, she found virtual reality exercise programs to be a fun and effective way to stay active. She enjoys playing games like Supernatural and Aqua Quest, which offer a variety of workouts such as boxing, yoga, and meditation. These programs allow her to connect with other people around the world and form teams to compete, which adds an element of motivation and fun to her workouts. When it comes to working out, Sharon emphasizes the importance of surrounding oneself with positive people, and not worrying about what others are doing. She also recommends finding ways to make exercise more social and enjoyable, such as forming teams and challenging others to friendly competitions.
Sharon's firsthand experience with cancer came in handy when her brother, Clarance Hannon, was diagnosed 5 years later with colon cancer. She was able to support him and help him understand the medical terminology and advice of his oncologist. Tragically, he passed away only 37 days after his diagnosis. This experience made Sharon passionate about prevention, particularly in the African American community, where she has heard many men express reluctance to undergo testing for colon cancer due to the perceived invasiveness of the procedure. However, Sharon has had success in talking to people about the importance of getting screened and has found that once she shares her story and explains the benefits of early detection, people are more likely to understand and be willing to undergo the testing. Sharon's passion for prevention is no doubt fueled by the loss of her brother, and her desire to help others avoid similar tragedies.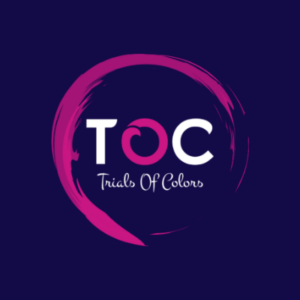 These experiences led Sharon to found two nonprofit organizations. Saving Pennies for a Cure helps cancer patients and their families with household items and expenses related to chemotherapy. Trials of Color educates people about clinical trials and encourages diversity in these trials to advance medical research and potentially find new cancer treatments. Sharon is also trained as a clinical trial ambassador and sits on several boards that review clinical trials.
Sharon is a member of the Cancer Policy and Advocacy Team (CPAT) at NCCS and has advocated for cancer survivors by participating in policy discussions and attending Cancer Policy Roundtables. She was also invited by NCCS to speak at the introduction of the Comprehensive Cancer Survivorship Act on Capitol Hill. Sharon says she values NCCS's commitment to diversity and inclusion and is thankful for the opportunity to share her experiences, ask questions, and work towards policy change. She insists she'll attend every CPAT Symposium because of the valuable education and connections she's gained through this event. She believes it is important for survivors to advocate for those who may not have a voice and encourages others to get involved with NCCS.
Her advice to other survivors, "it is important to get involved and make a difference in the fight against cancer. It can be overwhelming to want to do everything and save everyone, but it is important to know your limits and know it is okay to say no." She notes, while it is important to be involved and make a difference, it is not necessary to be on every platform or involved in every cause. "Focus on the issues that are most important to you and make a difference in those areas," she says. Right now, for Sharon, that's the Comprehensive Cancer Survivorship Act, and she encourages others to get involved in advocating for this important issue.
Connect with Sharon Online:
Facebook: @trialsofcolor
LinkedIn: @trialsofcolor
Instagram: @trialsofcolor
Twitter: @colortrials
https://canceradvocacy.org/wp-content/uploads/Advocate-Spotlight-Sharon-Rivera-Sanchez.jpg
600
1200
NCCS Staff
https://canceradvocacy.org/wp-content/uploads/2020/06/NCCA-Logo.png
NCCS Staff
2023-01-12 15:24:44
2023-01-12 15:24:44
Sharon Rivera-Sanchez: Triple Negative Breast Cancer Survivor Finds Passion in Fitness and Advocacy