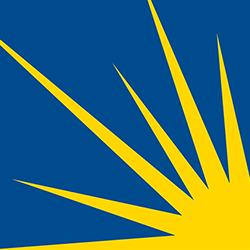 Health Care Roundup: Kasich on Medicaid Expansion Success; New Cervical Cancer Screening Choices; a Nurse's 'Gut Feeling'; and More
In order to bring you the latest cancer-related health care policy and news, we at NCCS combined our ACA Updates and What Caught Our Eye (WCOE) content into a weekly email and blog post. We aim to make this a concise, one-stop summary of what you need to know as we continue working together to make cancer care better for everyone.
Your feedback is always welcome to make our content more useful to you. Please send comments to feedback@canceradvocacy.org.
Subscribe to our email list and receive these updates in your email box each week »
---
HEALTH CARE HIGHLIGHTS
Court Throws Out KY Governor's Medicaid Countersuit
Kentucky Governor Matt Bevin (R) lost a lawsuit against Medicaid recipients who are challenging the Governor's attempt to implement Medicaid work requirements. Earlier this year, Bevin was also unsuccessful in moving forward with his plans in changing components of Medicaid expansion in the state when a federal court sided with the same Medicaid recipients.
The ruling in this most recent dismissal against Bevin pointed out that the countersuit "did not address the substance of the case." It should be noted again that if Bevin is eventually successful in implementing his plan to alter Medicaid expansion in Kentucky, 95,000 Kentuckians would no longer be covered under his proposal.
Gov. Kasich Continues to Spotlight Successes of Ohio's Medicaid Expansion Successes
Offering a different perspective is Ohio Governor John Kasich (R), who continues to support Medicaid expansion under the Affordable Care Act (ACA). In a state government report released earlier this week, Kasich pointed out the benefits of the ACA, including the fact that the uninsured rate was cut in half. The report also stated that Medicaid expansion reduced the number of times enrollees used ER services, while increasing utilization under primary care.
Enrollees were also able to access treatment for hard-to-treat conditions, making it easier for those beneficiaries to seek out work while on Medicaid. The program also improved the outcomes in opioid addiction and poor mental health, reporting that 96 percent of those struggling with opioid addiction received treatment. With the future of the ACA uncertain under the Trump administration, Governor Kasich hopes to continue to shed light on the fact that Medicaid has improved health care for thousands of Ohioans.
Plans on Drug Pricing Still Remain Unclear
The Trump's administration handling of drug pricing costs continues to leave some key players frustrated with few signs of the next steps to making drugs affordable for Americans. Several drug companies remain cautious in accepting the policy changes the administration may propose soon, while other companies continue to operate business as usual. For U.S. Health Secretary Alex Azar, the focus on drug pricing is still on getting rid of drug rebate programs. Pharmaceutical benefit manager (PBM) groups are fighting against Azar's plans, pointing out that HHS would need Congressional approval before eliminating the drug rebate program. PBMs were established to negotiate reduced costs of medicines, though their effectiveness has been questioned.
The Trump administration feels increased pressure to establish more definitive stances on drug pricing as mid-term elections approach.
Now, More Choices for Cervical Cancer Screening
The US Preventive Services Task Force (USPSTF) announced that women between the ages of 30 to 65 have more options when it comes to checking for cervical cancer. Women may now receive an HPV test, a Pap test, or both.
Cervical cancer screening and Pap smears have been key in greatly reducing deaths from cervical cancer from 2.8 to 2.3 deaths per 100,000 women between 2000 and 2015. Previously, the task force had only recommended women get either the Pap smear or the HPV test.
The task force also recommends women test regularly:
For women ages 21 to 29 — Pap smear screening once every three years;
For women ages 30 to 65 —

Pap smear screening once every three years, or;
HPV test once every five years, or;
Both tests taken once every five years.
The task force says women over the age of 65 no longer need cervical screening, if they were adequately screened prior to turning 65.
---
CHART OF THE WEEK
Wall Street Journal
Hospitals' loose grasp on costs has helped fuel escalating prices in the hospital sector, the largest and most expensive in U.S. health care. pic.twitter.com/GSw4Lf0aqz

— Melanie Evans (@_melaevans) August 21, 2018
---
IMPORTANT READS
Via Public Health Post
In a viewpoint article at the Public Health Post, two authors lay out racial disparities in access to drug treatment is not just a matter of socioeconomic level. Race and ethnicity is a strong predictor of how frequent medication is used (or underused), the likelihood of being insured, and discrimination in prescribing practice.  Solutions that are provided include encouraging Medicaid expansion and ACA, reduce discrimination in prescribing, and to continue to shift to value-based formularies to lower costs. Read More »
Via National Public Radio (NPR)
A study published in JAMA Internal Medicine looked at how well doctors talked about the risks and benefits of lung cancer screening. The results showed that when it comes to explaining the ways that certain screenings can cause you harm, doctors could use some help. The study evaluated conversations between doctors and patients as part of JAMA's "Less is More" research on the costs of too much treatment and testing. "It's about a deeper issue: … Is healthcare structured to give patients the information they need to make informed decisions?" says Dr. Daniel Reuland, a professor of medicine at the University of North Carolina–Chapel Hill. Read More »
Via New York Times
Nurses often have "gut feelings," but actually these feelings are more of agglomerations of observations and experiences that they have honed over time and what the author says has turned into "finely tuned clinical judgement."
---
Related Posts
https://canceradvocacy.org/blog/health-care-roundup-aug-3-2018/
https://canceradvocacy.org/blog/health-care-roundup-july-27-2018/
https://canceradvocacy.org/wp-content/uploads/2017/01/NCCS-Starburst-250px.png
250
250
actualize
https://canceradvocacy.org/wp-content/uploads/2020/06/NCCA-Logo.png
actualize
2018-08-24 16:37:51
2021-09-29 05:52:26
Health Care Roundup: Kasich on Medicaid Expansion Success; New Cervical Cancer Screening Choices; a Nurse's 'Gut Feeling'; and More