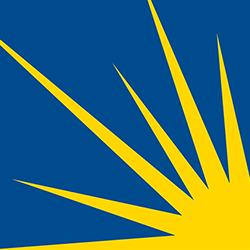 Health Care Roundup: 'Junk Insurance;' High Costs and Forgone Care; Reinsurance; Patient Safety After Hospital Mergers
In order to bring you the latest cancer-related health care policy and news, we at NCCS combined our ACA Updates and What Caught Our Eye (WCOE) content into a weekly email and blog post. We aim to make this a concise, one-stop summary of what you need to know as we continue working together to make cancer care better for everyone.
Your feedback is always welcome to make our content more useful to you. Please send comments to feedback@canceradvocacy.org.
Subscribe to our email list and receive these updates in your email box each week »
---
HEALTH CARE HIGHLIGHTS
Trump Admin Continues Push to Make Short-Term Health Plans More Acceptable
On Wednesday, the Trump administration made it easier for short-term plans to reach more consumers in another move to try to halt further ACA progress. While short-term plans are inexpensive, they do not cover pre-existing conditions and the range for medical services is much more limited. Opponents fear that this newly issued rule will further destabilize the market, making it harder for sicker individuals to receive the quality and timely care they need.
In a HHS press release, Secretary Alex Azar noted:
These plans aren't for everyone, but they can provide a much more affordable option for millions of the forgotten men and women left out by the current system.
Simply stated, these plans are cheaper because they are "junk insurance." Opponents to the finalized rules have stated they will continue to fight against these changes and to ensure that marketplaces will remain stabilized.
NCCS said in a statement regarding the final rule:
NCCS is concerned that individuals will buy short-term plans thinking they are getting a good deal until the moment they need health care services, or worse, face a diagnosis of cancer, when they will be stuck with enormous out-of-pocket costs. These plans are NOT a substitute for the comprehensive health coverage that the ACA ensures. By expanding and promoting short-term limited-duration plans, the administration is taking patients back to the days when insurance companies denied individuals who are sick and excluded coverage for the care that cancer survivors need.
Read the full NCCS statement on the rule »
CMS Approves Two State Reinsurance Programs
Reinsurance programs have been introduced as a way to help stabilize the ACA's individual markets. Earlier this week, the Centers for Medicare and Medicaid Services (CMS) approved Wisconsin's and Maine's decision to move forward with the next steps for creating reinsurance programs. Alaska was the first state to apply for approval to establish a reinsurance program for the state in 2017. Several other states have already been approved and a few other states who have applied are waiting for approval.
In a letter to Gov. Scott Walker for adopting the program, CMS wrote, "[The] reinsurance program will lower individual market premiums in the state and the premium tax credits (PTC) to which Wisconsin residents would have been entitled absent the waiver."
While the reinsurance programs are not a long-term solution to the issues facing the ACA, more states will continue to create these programs as a simple fix in the short-term.
---
IMPORTANT READS
Via New York Times
Austin Frakt, director of the Partnered Evidence-Based Policy Resource Center at the V.A. Boston Healthcare System, goes into depth about the inadequacies of health care shopping. He points to multiple bodies of research that indicate people do not know how to properly shop for care, unintentionally turning down necessary care when attempting to cut out excessive care. Complexity of navigating the system and lack of time in searching for the right care are also factors in why health care shopping is not wholly effective. Frakt proposes several options, including how to utilize physicians to better inform patients.
Via Kaiser Health News
A newly released report from the Office of Inspector General (OIG) at HHS reveals oversight issues in hospices. The report highlights the troubling trend of poor hospice care, most notably instances of elderly patients left in unbearable pain or respiratory distress, untimely and inadequate care, and persistent fraud.
The report urged CMS to take action, recommending 15 action steps. However, CMS Administrator Seema Verma objected to eight of the actions steps proposed by the OIG but approved of six recommendations. It is especially important to find solutions to these ongoing hospice care problems since the aging population of the U.S. will rely more and more on hospice care.
Via STAT News
In an opinion piece on STAT news, three authors make the case for why mergers do more harm than good. In their study, they propose that mergers do not ensure better patients care, but in fact increases the risk of harm. Three key sources of risk are identified: new patient populations, unfamiliar infrastructure, and new settings for physicians. While acknowledging that mergers and acquisitions will continue to speed up, the researchers also emphasized throughout the article the necessity of clinical experience and input in evaluating risks to patients in the health system merger planning process.
---
Related Posts
https://canceradvocacy.org/policy-comments/nccs-statement-hhs-final-rule-short-term-health-plans/
https://canceradvocacy.org/blog/health-care-roundup-july-27-2018/
https://canceradvocacy.org/wp-content/uploads/2017/01/NCCS-Starburst-250px.png
250
250
actualize
https://canceradvocacy.org/wp-content/uploads/2020/06/NCCA-Logo.png
actualize
2018-08-03 17:02:07
2018-08-03 17:02:07
Health Care Roundup: 'Junk Insurance;' High Costs and Forgone Care; Reinsurance; Patient Safety After Hospital Mergers