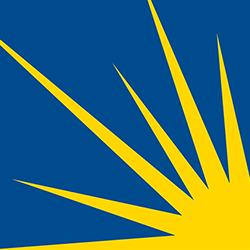 Health Care Roundup: Maryland, Advocacy Groups File Suits to Protect ACA; Emergency Resources for Survivors; False Hope in Precision Medicine; More
In order to bring you the latest cancer-related health care policy and news, we at NCCS combined our ACA Updates and What Caught Our Eye (WCOE) content into a weekly email and blog post. We aim to make this a concise, one-stop summary of what you need to know as we continue working together to make cancer care better for everyone.
Your feedback is always welcome to make our content more useful to you. Please send comments to feedback@canceradvocacy.org.
Subscribe to our email list and receive these updates in your email box each week »
---
HEALTH CARE HIGHLIGHTS
2017 Insurance Coverage Statistics
This week, the US Census Bureau released health insurance coverage estimates for 2017. Between 2016 and 2017, the overall uninsured rate did not change significantly, but 14 states experienced an increase in the number of uninsured individuals, due to poverty status or whether the state expanded Medicaid.
While coverage numbers dropped in many states, the Trump Administration continues to cut ACA navigator funding, which helps individuals sign up for health coverage on the ACA exchanges. This year, only 39 organizations received grants for navigators to help individuals enroll in ACA plans, leaving many consumers on their own to navigate and complete the complex enrollment process.
This number is down significantly from last year and many are saying this is yet another attempt to weaken the ACA. ACA Navigators assist people with enrolling in health insurance coverage through the exchanges. One major concern with the lack of navigation surrounds newly implemented short-term, limited duration plans that skirt the ACA's patient protections and coverage standards and are therefore known as "junk plans."
Maryland, Advocacy Groups File Separate Suits to Protect ACA
A lawsuit filed by 20 attorneys general from conservative states to dismantle the ACA is awaiting a ruling in Texas. In response, Maryland Attorney General Brian Frosh filed a lawsuit yesterday "seeking a declaratory judgment in U.S. District Court of Maryland that the ACA is indeed constitutional and the Trump administration must stop trying to 'sabotage' the Obama-era Affordable Care Act."
And just today, "a coalition of patient advocates and other healthcare groups is going to court to try to block the Trump administration from expanding the availability of short-term health plans that don't offer a full set of benefits."
It remains to be seen how any of these lawsuits move forward, but the politics of the ACA continue to play a central role eight years after it was passed.
---
CHART OF THE WEEK
NORC/West Health Issue Brief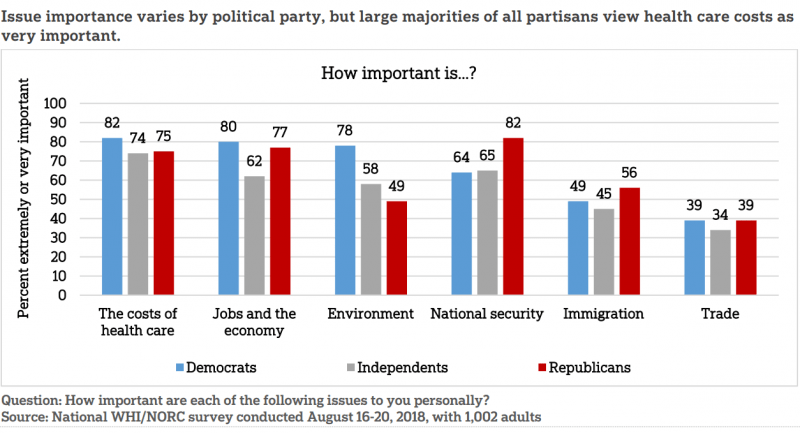 A new poll from West Health, conducted by NORC at the University of Chicago, says that 77% of Americans say drug prices are "unreasonable," and Americans rank health care costs among the most important issues. Read the full report »
---
IMPORTANT READS
---
Related Posts
https://canceradvocacy.org/blog/health-care-roundup-sept-7-2018/
https://canceradvocacy.org/blog/nccs-health-care-roundup-aug-24-2018/
https://canceradvocacy.org/wp-content/uploads/2017/01/NCCS-Starburst-250px.png
250
250
actualize
https://canceradvocacy.org/wp-content/uploads/2020/06/NCCA-Logo.png
actualize
2018-09-14 16:46:32
2020-07-06 10:05:31
Health Care Roundup: Maryland, Advocacy Groups File Suits to Protect ACA; Emergency Resources for Survivors; False Hope in Precision Medicine; More