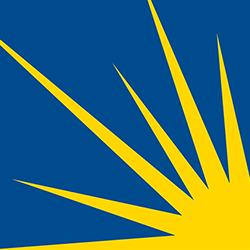 Health Care Roundup: Texas Court Hears ACA Lawsuit; House, Senate Advance Pharmacy "Gag Clause" Bans; Long-Distance Caregiving; and More
In order to bring you the latest cancer-related health care policy and news, we at NCCS combined our ACA Updates and What Caught Our Eye (WCOE) content into a weekly email and blog post. We aim to make this a concise, one-stop summary of what you need to know as we continue working together to make cancer care better for everyone.
Your feedback is always welcome to make our content more useful to you. Please send comments to feedback@canceradvocacy.org.
Subscribe to our email list and receive these updates in your email box each week »
---
HEALTH CARE HIGHLIGHTS
ACA Troubles in Texas Lawsuit
A lawsuit filed by 20 attorneys general from conservative leaning states saw its day in court this week. Earlier this summer, these attorneys general brought forth a lawsuit claiming that the Affordable Care Act (ACA) is unconstitutional because the individual mandate was repealed by Congress last year. With the Trump administration taking the very unusual step of declining to protect a federal law passed by Congress, several democratic attorneys general stepped in to argue that repealing the individual mandate does not invalidate the entire law.
Oral arguments were heard Wednesday by Judge Reed O'Connor, who sounded openly opposed to the ACA. The Judge's questioning gave the impression that he is skeptical of the ACA's standing without the individual mandate. He gave no indication of when he will make a decision, but either way, there will almost certainly be an appeal and the case could go all the way to the Supreme Court.
Meanwhile, confirmation hearings for Supreme Court nominee, Judge Brett Kavanaugh, are underway. Judge Kavanaugh has not provided any insights into his views on the ACA during the hearings, but if he is confirmed he could be a deciding factor on the future of the ACA.
---
CHART OF THE WEEK
Kaiser Family Foundation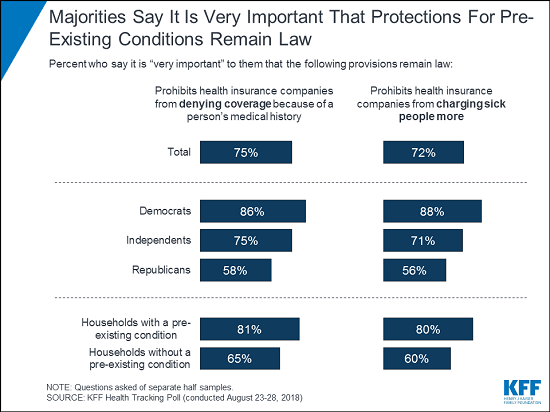 ---
IMPORTANT READS
Via Washington Examiner
The House Energy and Commerce's Health Subcommittee today advanced a series of health care bills. The Washington Examiner notes:
One of the pieces of legislation is a draft bill that bans private insurers and drug middlemen called pharmacy benefit managers from inserting "gag clauses" into contracts with pharmacists. The clause prohibits the pharmacist from telling a consumer it is cheaper to pay for a drug out of pocket rather than through insurance.
It looks as though bipartisan support for such legislation is growing in Congress and could continue to move ahead. The Senate this week unanimously passed a similar 'gag clause' bill targeting Medicare Part D insurers. That bill now awaits action in the House.
Via STAT News
This is the inspiring story of Shekinah Elmore. Two weeks after finishing treatment for her third stint with cancer, she began medical school. Based on her experiences as both a patient and a doctor, she's trying to help change the doctor-patient relationship:
Elmore wanted her peers to recognize that not every person who looks well is well. Her classmates began to draw imaginary lines between themselves, the "healthy," and their future patients, the "sick." Elmore herself was proof that those categories aren't so clear cut. Later, she'd realize how much their use hurts patients.
Via New York Times
A study called "Closer: A Videoconference Intervention for Distance Caregivers," research funded by the National Institute of Nursing Research, aims to discern the extent to which using technologies can help distance caregivers connect with their loved ones in meaningful ways. This includes virtually attending visits to be a part of the treatment decision making process.
"Distance caregivers, compared to local caregivers, have higher stress, feel less support, have higher anxiety and more burden," Dr. Douglas said. "It's a group that hasn't been well recognized. We haven't really done a really good job up until this point in terms of trying to provide services that in some way make being a distance caregiver less stressful and more meaningful."
---
Related Posts
https://canceradvocacy.org/blog/nccs-health-care-roundup-aug-24-2018/
https://canceradvocacy.org/blog/health-care-roundup-aug-3-2018/
https://canceradvocacy.org/wp-content/uploads/2017/01/NCCS-Starburst-250px.png
250
250
actualize
https://canceradvocacy.org/wp-content/uploads/2020/06/NCCA-Logo.png
actualize
2018-09-07 17:32:20
2020-07-06 10:05:31
Health Care Roundup: Texas Court Hears ACA Lawsuit; House, Senate Advance Pharmacy "Gag Clause" Bans; Long-Distance Caregiving; and More