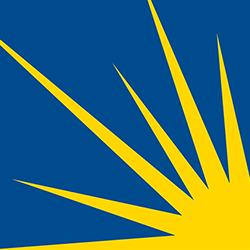 Health Care Roundup: CMS Issues New Waiver Options to States to Undermine ACA; Open Enrollment Numbers Still Lag; Role of AI in Health Care; More
In order to bring you the latest cancer-related health care policy and news, we at NCCS combined our 
ACA Updates
 and 
What Caught Our Eye (WCOE)
 content into a weekly email and blog post. We aim to make this a concise, one-stop summary of what you need to know as we continue working together to make cancer care better for everyone.
Your feedback is always welcome to make our content more useful to you. Please send comments to feedback@canceradvocacy.org.
Subscribe to our email list and receive these updates in your email box each week »
---
HEALTH CARE HIGHLIGHT
CMS Issues New Waiver Options to Undermine the Affordable Care Act
This week, the Centers for Medicare and Medicaid Services (CMS) released four new waiver concepts that would allow states to pursue alternatives to the ACA. This announcement follows recent CMS guidance that outlined broad authority to the states to design their health care systems through a waiver of key ACA requirements and provides states with more specific options for avoiding ACA standards.
The four concepts would allow states to:
Redirect ACA subsidies to personal accounts
Design their own subsidy program that deviates from the current ACA standards
Direct ACA subsidies to purchase non-ACA compliant plans such as junk plans, or catastrophic plans
Use waiver money to support risk stabilization through reinsurance or high-risk pools
This waiver guidance could have serious implications for people with cancer as it would encourage states to design systems that would deprive cancer patients of adequate and affordable insurance options. If junk plans become eligible for ACA subsidies, then ACA-compliant plans that include critical patient protections such as pre-existing conditions protections and essential health benefits would become unaffordable for many. By directing federal assistance to junk and other skimpy insurance plans, CMS is encouraging states to provide insurance options that will largely be inadequate for anyone newly diagnosed with cancer who need comprehensive insurance coverage.
NCCS will express its strenuous objections to the waiver guidance during the open comment period, even though the Trump Administration has made clear that it is moving ahead with the waiver plan even before the comment period ends. NCCS will collaborate with other organizations representing the needs of patients in efforts to block this most recent effort to undermine the ACA and the people with pre-existing conditions who are served by the ACA.
Read more about the implications in this Health Affairs article »
Read the full statement from NCCS about the waiver concepts »
---
CHART OF THE WEEK
by Kaiser Family Foundation
The November Kaiser Family Foundation tracking poll contains a lot of interesting information. One example is the chart below, which shows that despite the fact that Congress repealed the penalty for not having health insurance last year, only 31% of respondents knew it.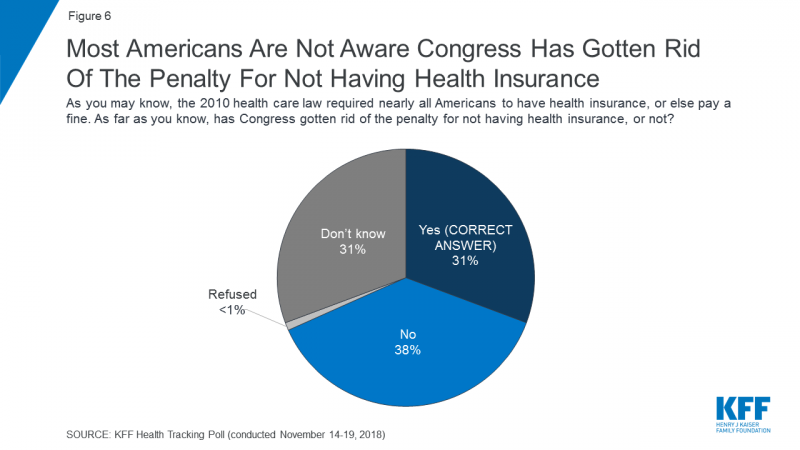 ---
IMPORTANT READS
---
Related Posts
https://canceradvocacy.org/nccs-news/nccs-strongly-objects-to-new-cms-waiver-options-that-seek-to-further-undermine-the-aca/
https://canceradvocacy.org/blog/health-care-roundup-nov-9-2018/
https://canceradvocacy.org/wp-content/uploads/2017/01/NCCS-Starburst-250px.png
250
250
actualize
https://canceradvocacy.org/wp-content/uploads/2020/06/NCCA-Logo.png
actualize
2018-11-30 15:29:14
2018-11-30 15:29:14
Health Care Roundup: CMS Issues New Waiver Options to States to Undermine ACA; Open Enrollment Numbers Still Lag; Role of AI in Health Care; More