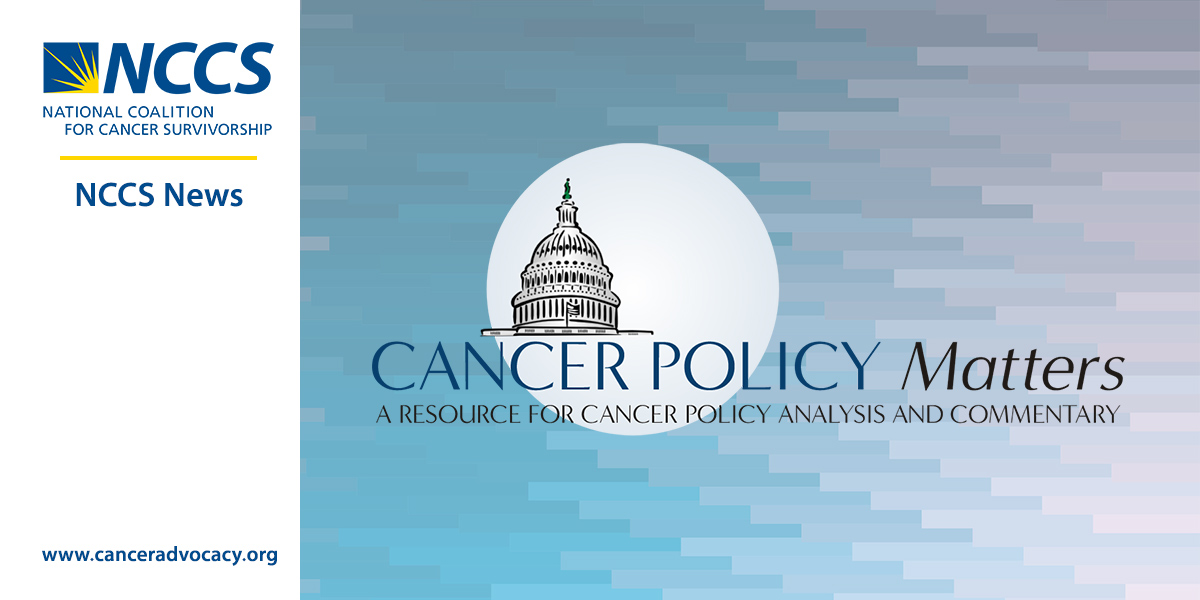 NCCS Strongly Objects to New CMS Waiver Options That Seek to Further Undermine the ACA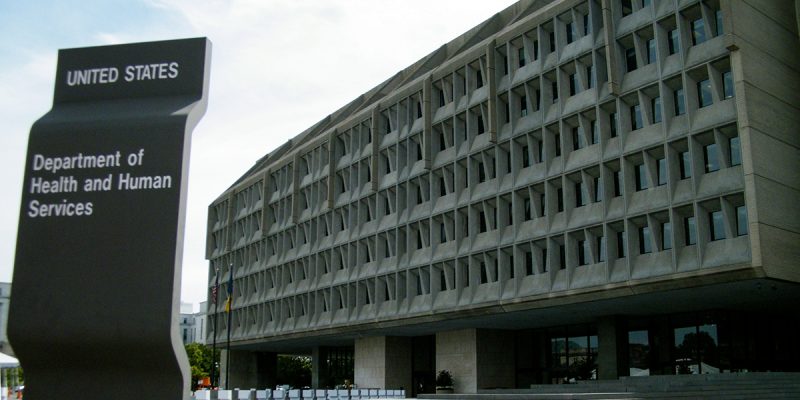 Silver Spring, MD – The National Coalition for Cancer Survivorship (NCCS) issued the following statement regarding today's announcement by the Trump administration outlining options states can pursue to circumvent the Affordable Care Act (ACA). Today's announcement of these policy options follows previous Centers for Medicare and Medicaid Services (CMS) guidance that outlined broad authority to the states to design their health care systems through a "waiver" of key ACA requirements and provides states with more specific options for avoiding ACA standards.
Shelley Fuld Nasso, CEO of NCCS, stated:
"The National Coalition for Cancer Survivorship (NCCS) advocates on behalf of nearly 16 million cancer survivors today, and 1.7 million newly diagnosed each year. Today's waiver option is a serious threat to cancer survivors. First, by encouraging the purchase of junk insurance plans, the Trump administration will undermine the insurance markets that millions of people with cancer and other pre-existing conditions currently rely on. Although CMS describes the proposal as a flexible and consumer-based approach, it is in fact another threat to people with cancer and other serious and chronic illnesses, which would leave them in costly and unsustainable insurance markets. It is the latest attack on those with pre-existing conditions.
"Second, to redirect federal assistance currently used to purchase quality health plans in the ACA to instead be used to purchase junk insurance would undermine another of the ACA's most important safeguards. By directing federal assistance to these and other skimpy insurance options, CMS is encouraging states to provide insurance options that will largely be inadequate for anyone newly diagnosed with cancer who need comprehensive insurance coverage.
"The Trump administration describes the options as ones that empower patients and provide states flexibility. However, these guidance documents would encourage states to design systems that would make adequate and affordable insurance for cancer patients almost impossible in the individual insurance markets. The options for state health plans released today confirm that the Trump administration is threatening the viability of the ACA and the insurance marketplaces in the states. Again, the ACA should set a baseline of quality and affordable health care for everyone and should not depend on what state you live in.
"NCCS will express its strenuous objections to the waiver guidance during the open comment period, even though the Trump administration made clear that it is moving ahead with the waiver plan even before the comment period ends. We will also urge the states to resist the encouragement from CMS to move away from ACA plans and toward junk insurance. Finally, we will collaborate with other organizations representing the needs of patients in efforts to block this most recent effort to undermine the ACA."
# # #
---
Related Posts
https://canceradvocacy.org/nccs-news/coalition-nccs-urges-cms-withdraw-guidance-threatening-pre-existing-conditions/
https://canceradvocacy.org/blog/nccs-critical-of-new-cms-guidance-on-1332-waiver-process/
---
https://canceradvocacy.org/wp-content/uploads/2018/07/NCCS-News-Cancer-Policy-Matters.jpg
600
1200
actualize
https://canceradvocacy.org/wp-content/uploads/2020/06/NCCA-Logo.png
actualize
2018-11-29 16:55:50
2018-11-29 16:55:50
NCCS Strongly Objects to New CMS Waiver Options That Seek to Further Undermine the ACA