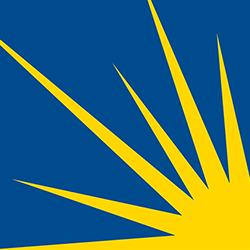 What Caught Our Eye (WCOE), April 7, 2017
What Caught Our Eye is our week-in-review blog series, where we recap the cancer policy articles, studies, and stories that caught our attention.
---
Affordable Care Act
GOP Has No Choice But to Keep Pushing Health Care Rock Up the Hill: https://t.co/UoZE2EWC2B via @khnews @jrovner #AHCA #RepealAndReplace

— Kaiser Health News (@KHNews) April 6, 2017
Via
Kaiser Health News
— Chris Jacobs, a longtime Republican staff member explained that while the GOP mantra has been "repeal and replace" for several years, "there are differences between the repealers and the replacers. They are two fundamentally distinct approaches separated by the word 'and.'"
---
NEW: Despite divided views on #ACA, three quarters of public want President Trump to try to make #ACA work https://t.co/WmGxCGDi1H pic.twitter.com/2611XUzt0y

— KFF (Kaiser Family Foundation) (@KFF) April 4, 2017
Some key findings of the
most recent Kaiser tracking poll
: the public thinks it's a "good thing" that the AHCA failed, believes President Trump and the Republican party are responsible for problems with the ACA going forward, and want to see the Trump administration make the ACA work for consumers.
"Despite divided views towards the 2010 health law, three-fourths of the public think President Trump and his administration should do what they can to make the current health care law work – including a majority of Democrats and independents and half (51 percent) of Republicans."
---
Iowa just lost half its Obamacare insurers https://t.co/cJwUnxjA6N

— Vox (@voxdotcom) April 6, 2017
Via
Vox.com
—
"Health insurers across the country are making decisions right now about whether they want to participate in Obamacare's marketplace next year. These Iowa insurers are among the first to make up their minds — and have decided that the Obamacare marketplaces are just too risky of an investment in an era of repeal and replace."
---
Cancer Policy
Scott Gottlieb: The FDA must strike right balance between risk, regulation https://t.co/fMOBETzpOT pic.twitter.com/YU8ZgFtZqu

— STAT (@statnews) April 5, 2017
Via
Stat News
— Scott Gottlieb, Nominee for FDA Commissioner:
"I know what's at stake here. People's lives are literally on the line when it comes to the decisions FDA makes, its oversight, and its enforcement of Congress's laws."
---
Our position statement on access to investigational drugs supports more access & raises concerns about right-to-try https://t.co/3Ah6FgCYwK pic.twitter.com/yLtz47Prm9

— ASCO (@ASCO) April 4, 2017
Via an
ASCO Statement
—
"ASCO supports access to investigational drugs outside of clinical trials when there are adequate patient protections in place. However, ASCO is concerned that existing and proposed RTT laws do not adequately protect patients, do little to facilitate patient access to such therapies, and potentially interfere with recent reforms that are already streamlining patients' access to investigational agents."
---
Why #Medications Are So Expensive (In One Map). New post @forbeshealth @DukeU @dukemargolis #pharma #drugs https://t.co/X5wwygBLfu pic.twitter.com/5oq4kz8dAu

— Peter Ubel (@peterubel) April 7, 2017
---
Coping with Cancer
Many childhood cancer survivors carry mutations in cancer predisposition genes raising risk of later disease https://t.co/KnNlVPz6oH #AACR17

— AACR (@AACR) April 5, 2017
Via an
AACR News Release
—
"The remarkable advances realized over the past four decades in the treatment and survival of pediatric cancer patients is one of the most notable success stories within the cancer field," said the study's co-senior author, Les Robison, PhD, chair of the Department of Epidemiology and Cancer Control at St. Jude Children's Research Hospital in Memphis, Tennessee. "However, childhood cancer survivors are at increased risk of subsequent neoplasms, largely considered to be therapy-related."
---
More From "What Caught Our Eye" »
Follow us on Twitter: @CancerAdvocacy
---
https://canceradvocacy.org/wp-content/uploads/2017/01/NCCS-Starburst-250px.png
250
250
actualize
https://canceradvocacy.org/wp-content/uploads/2020/06/NCCA-Logo.png
actualize
2017-04-07 13:50:33
2020-10-21 11:22:29
What Caught Our Eye: Next Steps for the ACA; Gottlieb's Confirmation; ASCO Statement on Right-to-Try; Gene Mutations in Childhood Survivors