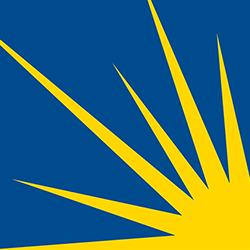 What Caught Our Eye: A Cancer Survivor's Comic, ACA Repeal Back on GOP Agenda, New Susan Gubar Piece, Past NCI Chief on Trump's NIH Cuts
What Caught Our Eye (WCOE), March 31, 2017
What Caught Our Eye is our week-in-review blog series, where we recap the cancer policy articles, studies, and stories that caught our attention.
In the Spotlight
"I have cancer. This comic shows how much pressure I feel to be a hero."
"Not everyone can be the perfect cancer survivor." https://t.co/Jal46HWBXt

— Vox (@voxdotcom) March 29, 2017
Affordable Care Act
NEW: My column on what should come next.

Here's the bipartisan path forward on health care: Andy Slavitt https://t.co/PbKNxalA4P

— Andy Slavitt (@ASlavitt) March 26, 2017
Andy Slavitt, former acting director of CMS, argues that the failure of Trumpcare last week presents the opportunity to end the divisiveness that hampered the Obamacare era and move forward in a bipartisan direction that focuses not on destructive rhetoric, but squarely on reducing premiums and expanding access for all Americans.
---
House Republican leaders and the White House have restarted negotiations on legislation to repeal the ACA https://t.co/CqLulBxXPL

— The New York Times (@nytimes) March 28, 2017
Via New York Times
—
"Under extreme pressure from conservative activists, House Republican leaders and the White House have restarted negotiations on legislation to repeal the Affordable Care Act.
But efforts to revive the legislation in the House could take weeks, lawmakers conceded, as Congress moves forward with a full plate of other time-consuming issues. And the renewed push did not meet with much enthusiasm from Senate Republicans, who said they had other priorities at the moment."
---
Coping with Cancer
Via
Cancer Therapy Advisor
—
"Despite important gains in health insurance rates and cancer science, barriers to patient access to care remain a problem, according to the American Society of Clinical Oncology (ASCO) 2017 report on the state of cancer care. The report was published in the Journal of Oncology Practice."
---
Targeted cancer drugs known as mTOR inhibitors may also help to protect #fertility, a study in mice suggests https://t.co/6kpMEYZuzM @NYULMC pic.twitter.com/ksB9hHNJ5w

— National Cancer Inst (@theNCI) March 29, 2017
Via the
National Cancer Institute
—
"Findings from a new study in mice suggest that a class of targeted cancer drugs may have another use in some younger women being treated for cancer: preserving their fertility."
---
The Haves and Have-Nots of Cancer Care https://t.co/BXUbF5z7Cb

— NYTimes Well (@nytimeswell) March 30, 2017
A new column
by friend of NCCS Susan Gubar, via New York Times Well Blog —
"Prevention and early detection should not be bonuses available only to those who can pay for expensive medical coverage."
---
New cancer treatments should inform patients about quality of life beyond side effects. | OPINION https://t.co/Swd7Ko2XSE pic.twitter.com/JOpPfZYRxF

— STAT (@statnews) March 29, 2017
Via
Stat News
—
"I would like to see more companies explore cancer therapies or regimens that put a premium on patients' satisfaction with their lives during treatment. At the very least, quality-of-life information should be made available to clinicians and patients so they can understand and weigh all aspects of various treatment options."
---
Cancer Policy
Former director of National Cancer Institute, Harold Varmus, offers this Opinion about NIH budget proposal https://t.co/Nq7j2HWuTE #scipol

— Duke SciPol.org (@DukeSciPol) March 28, 2017
Via
New York Times
—
"It would be a mistake to be complacent about the president's proposal, because it is likely to have real consequences. Yes, some have said that the proposed cut to the N.I.H. will be dead on arrival in Congress. But the president's budget proposal is still important: The administration's representatives will need to defend it at hearings, and it could be the starting point for negotiations among appropriators. It is not difficult to imagine a compromise in which the N.I.H. suffers a steep reduction."
---
U.S. judge finds that Aetna misled the public about its reasons for quitting Obamacare (via @hiltzikm) https://t.co/BQJBDvRfHF

— Los Angeles Times (@latimes) January 23, 2017
Via the
L.A. Times
—
"Aetna claimed this summer that it was pulling out of all but four of the 15 states where it was providing Obamacare individual insurance because of a business decision — it was simply losing too much money on the Obamacare exchanges. Now a federal judge has ruled that that was a rank falsehood."
---
More From "What Caught Our Eye" »
Follow us on Twitter: @CancerAdvocacy
---
https://canceradvocacy.org/wp-content/uploads/2017/01/NCCS-Starburst-250px.png
250
250
actualize
https://canceradvocacy.org/wp-content/uploads/2020/06/NCCA-Logo.png
actualize
2017-03-31 16:34:08
2017-03-31 16:34:08
What Caught Our Eye: A Cancer Survivor's Comic, ACA Repeal Back on GOP Agenda, New Susan Gubar Piece, Past NCI Chief on Trump's NIH Cuts