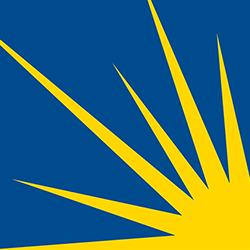 What Caught Our Eye: Costs of Care in a For-Profit System; New ACA Reporting; Precision Medicine; PSA Testing; End of Life Care
What Caught Our Eye (WCOE), April 14, 2017
What Caught Our Eye is our week-in-review blog series, where we recap the cancer policy articles, studies, and stories that caught our attention.
---
Affordable Care Act
Key healthcare story. Just as S&P reports exchange insurers have become profitable, this will send them fleeing. https://t.co/yzxTM3lSvy

— Atul Gawande (@Atul_Gawande) April 13, 2017
Via Politico
—
"Major health care and business groups — including the Chamber of Commerce, one of the Obamacare's harshest critics — are growing increasingly anxious over the fate of the subsidy program. In a Wednesday letter, a broad coalition warned of a potential calamity if Trump doesn't immediately rescue the subsidies."
---
Obamacare 'death spirals' aren't going to happen https://t.co/rYiUtMJHge

— FORTUNE (@FortuneMagazine) April 10, 2017
Via Fortune
—
"President Donald Trump is fond of saying that he will simply let Obamacare 'explode' (or implode, then explode). But the health law's marketplaces are actually becoming more stable and may even churn out profits for some participating health insurers by 2018, according to a new Standard & Poor's report."
---
Key change: in #ACA Obama extended #Medicaid reach up income ladder as Trump expanded GOP electoral reach down it. https://t.co/2KL0tTTmjx

— Ronald Brownstein (@RonBrownstein) April 13, 2017
Via The Atlantic
—
"Before the ACA expansion, Medicaid served few working adults. That made it easy for critics to disparage it as a welfare program for poor families often implicitly portrayed as non-white. Now Medicaid not only serves more working-class adults, but also provides a lifeline to those mostly white, lower-income, rural, and small-town communities beset by rising health challenges and contracting economic opportunity."
---
Cancer Policy
Thanks @matthewherper for featuring this piece on what #PrecisionMedicine can learn from @NFL https://t.co/SNdNifnpvA @forbes

— Kathy Giusti (@KathyGiusti) April 13, 2017
Via Forbes
—
"With the upcoming NFL draft, it hit us–rival franchises compete bitterly on the field every Sunday, yet have developed a structure that enables the entire enterprise to flourish, and profit. What if a similar philosophy could be brought to precision medicine, encouraging data sharing so that drug development and discovery are accelerated, while still allowing for competition and profit?"
---
New prostate cancer screening recommendations are coming. What you need to know. https://t.co/fkmw970j8f

— Laurie McGinley (@lauriemcginley2) April 11, 2017
Via The Washington Post
—
"This is not a recommendation that says men should go get screened. This is a complex decision. Some men will want to avoid the chance of dying of prostate cancer no matter what, while others, given the side effects, will not think the benefits are worth it," said Dr. Kirsten Bibbins-Domingo, an internist at the University of California at San Francisco.
---
The USPSTF proposed prostate screening guideline is out. My thoughts are at https://t.co/nZvVLUTHTH

— Otis Brawley (@OtisBrawley) April 11, 2017
Via CNN.com
—
"Hopefully, we will all embrace shared or informed decision-making. Some men who are concerned about prostate cancer will elect to be screened, and others who are less concerned will not; doctors should support either decision. Once diagnosed, hopefully patients and their physicians will not rush into treatment but explore and consider all reasonable options," said Dr. Otis Brawley, Chief Medical Officer of the American Cancer Society.
---
Coping with Cancer
#ExtremeMeasures celebrated as empowering resource for people living with #cancer in today's @nytimes https://t.co/aoKeoAYsLR

— Jessica Zitter, MD (@JessicaZitter) April 13, 2017
Via New York Times Well Blog
— Our friend Dr. Susan Gubar discusses Dr. Jessica Zitter's recent book,
Extreme Measures: Finding a Better Path to the End of Life
. Dr. Gubar writes,
"In place of hope for recovery, Dr. Zitter emphasizes, 'the miracle of time at home, of pain management, of improved quality of life. These are all concepts I've seen families embrace in place of survival – the only concept of hope previously imagined."
---
More From "What Caught Our Eye" »
Follow us on Twitter: @CancerAdvocacy
---
https://canceradvocacy.org/wp-content/uploads/2017/01/NCCS-Starburst-250px.png
250
250
actualize
https://canceradvocacy.org/wp-content/uploads/2020/06/NCCA-Logo.png
actualize
2017-04-14 13:40:07
2017-04-14 13:40:07
What Caught Our Eye: Costs of Care in a For-Profit System; New ACA Reporting; Precision Medicine; PSA Testing; End of Life Care