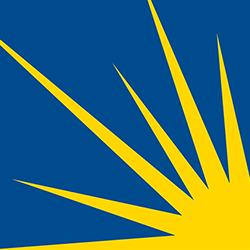 What Caught Our Eye: Only 31% View AHCA Favorably, Immunotherapy Hope & Hype, Male Breast Cancer, the Stigma of Lung Cancer
What Caught Our Eye (WCOE), June 2, 2017
What Caught Our Eye is our week-in-review blog series, where we recap the cancer policy articles, studies, and stories that caught our attention.
---
Affordable Care Act
GOP health plan could be costly for those with coverage gaps (from @AP) https://t.co/evUEbMaFlf

— David Eggert (@DavidEggert00) May 31, 2017
Via Associated Press
—
Under the bill, people who go without insurance for even just a couple of months – whether because of a job loss, a divorce, a serious illness that leaves them unable to work, or some other reason – could face sharply higher premiums if they try to sign up again for coverage, especially if they have a pre-existing condition. Some might find themselves priced out of the market.
Read More »
---
Despite the rhetoric, the #ACA is not actually in a 'death spiral'. https://t.co/EnK718ghIw #ProtectOurCare #keepuscovered

— NCCS – National Coalition for Cancer Survivorship (@CancerAdvocacy) May 31, 2017
Via Washington Post Opinion Pages
—
Obamacare is not collapsing. There are problems in parts of the nongroup markets — the ACA health-care exchanges — but these problems were in the process of getting worked out as insurers figured out how to profitably set prices. That progress is actively being undermined by the current administration.
Read More »
---
Senate Republicans are considering taxing employer-sponsored health insurance plans https://t.co/ZkzgKLKPXv

— The Wall Street Journal (@WSJ) June 1, 2017
Via Wall Street Journal
—
Senate Republicans set on reworking the Affordable Care Act are considering taxing employer-sponsored health insurance plans, a move that would meet stiff resistance from companies and potentially raise taxes on millions of people who get coverage on the job.
Read More »
---
The GOP's claims about their health-care bill don't hold up under scrutiny — via @NBCFirstRead https://t.co/9SSAUwTFiR

— Mark Murray (@mmurraypolitics) May 8, 2017
Via NBC News
— NBC News debunks several myths that are part of the GOP dialogue around the ACA replacement bill.
Read More »
---
Uncertain Future of Individual Mandate Could Contribute to Higher Premiumshttps://t.co/dioe5VQP4P via @MelMcIntire

— Morning Consult (@MorningConsult) May 31, 2017
Via Morning Consult
—
Uncertainty about whether the Trump administration would enforce the Affordable Care Act's individual mandate is causing heartburn for some insurers — and it's evident in their requests to set premiums.
Read More »
---
Cancer Policy
https://twitter.com/cnnhealth/status/870595859699843072
Via CNN.com
—
Immunotherapy treatments for cancer are having a moment. Some hospitals and health care systems call it a "miracle in the making" and a "game-changer." It's a treatment approach that harnesses the body's own immune system to target and attack a disease, such as cancer. Immunotherapy can come in many forms — vaccines, antibody or cellular therapies, or drugs — and can be received through an injection, a pill or capsule, a topical ointment or cream, or a catheter.
Read More »
---
Coping with Cancer
Male Breast Cancer: Less Common Than For Women, But Still Serious https://t.co/5bI6Z5NHXc #Health @ClevelandClinic pic.twitter.com/qhLkTdcer4

— Sr: Health (@Sr_HealthNews) June 2, 2017
Via the Cleveland Clinic
—
It's not unusual for a patient to ask if men can get breast cancer, and the answer to the question is yes. In 2017, about 2,470 new cases of invasive breast cancer will be diagnosed, and about 460 men will die from breast cancer, according to the American Cancer Society.
Read More »
---
'The stigma needs to stop': Mom who never smoked fights lung cancer https://t.co/Wwv5JhSeXN

— TODAY Health & Wellness (@TODAYshowHealth) June 2, 2017
Via TODAY Show
—
Erica Castaneda of Reno, Nevada, was diagnosed with stage 4 lung cancer in February 2016. The 38-year-old mom and stepmom of eight children, ranging in age from 21 to 4, says her terminal illness has been made worse by people who incorrectly assume she smoked. She shared her story with TODAY.
Read More »
---
More From "What Caught Our Eye" »
Follow us on Twitter: @CancerAdvocacy
---
https://canceradvocacy.org/wp-content/uploads/2017/01/NCCS-Starburst-250px.png
250
250
actualize
https://canceradvocacy.org/wp-content/uploads/2020/06/NCCA-Logo.png
actualize
2017-06-02 17:17:37
2017-06-02 17:17:37
What Caught Our Eye: Only 31% View AHCA Favorably, Immunotherapy Hope & Hype, Male Breast Cancer, the Stigma of Lung Cancer