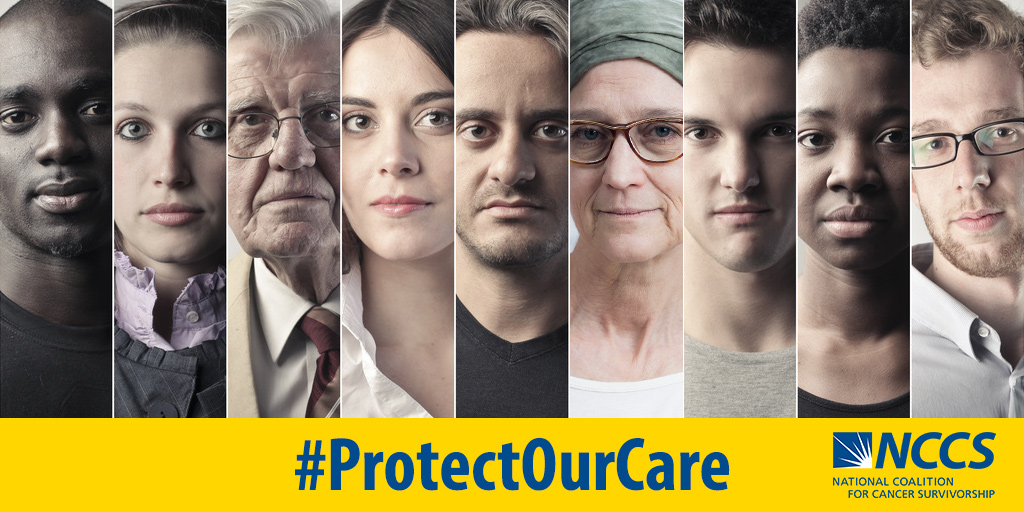 ACA Update | June 2, 2017: AHCA is Widely Unpopular, Senate Continues Negotiations

Prior to the Affordable Care Act (ACA), cancer survivors were at the mercy of the health care system, often forced to pay exorbitant premiums or simply denied coverage altogether. Today, America's 16 million cancer survivors benefit from the ACA's patient protections that are critical to providing them with quality, affordable, and accessible health care coverage. NCCS is actively engaged in advocating to ensure this unprecedented access for cancer patients and providers continues.
During meetings with Senate offices this week, NCCS learned that negotiations continue and a consensus on the Senate version of the AHCA has yet to be struck among Republicans in the chamber. However, we also learned alarming news that the Senate version is likely to be very close to the version the House passed in early May.
Anything that remotely resembles the AHCA would be catastrophic, and we cannot allow such a bill to move forward in the Senate. While many Republican members from Medicaid Expansion states expressed early on that they rejected the AHCA because of its devastating cuts to the program, cancer survivors must keep the pressure on them to keep that promise. The AHCA would be devastating for cancer patients as it would allow states to opt out of Essential Health Benefits (which include services such as chemotherapy, hospital visits, and prescription drugs) and community rating, essentially gutting protections for pre-existing conditions. Cancer survivors cannot afford to go back to the days before ACA, when access to quality and affordable health care were out of reach for far too many Americans.
Not only did the AHCA receive a poor score from the Congressional Budget Office, it's also polling very poorly among the public. A Kaiser Family Foundation poll released recently reported that 55% have an unfavorable view of the AHCA. The American public knows this bill is bad, especially for those who are sick or older. But Congress needs to hear this message from their constituents.
Poll: 55% of the public holds an unfavorable view of the House ACA repeal/replace bill; 31% view it favorably https://t.co/mtmLxlQ6t4 #AHCA pic.twitter.com/wDyOp5J3ZA

— KFF (Kaiser Family Foundation) (@KFF) June 1, 2017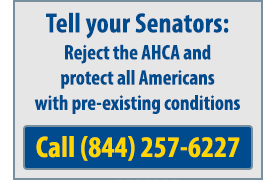 Since there have been no public hearings on the AHCA and no patient involvement in crafting the bill, it is important that your voice is heard.
The coming weeks will be a critical time to meet with your Members of Congress, call their offices using our toll-free number (844) 257-6227, attend town halls, and make noise about the fact that the AHCA would be terrible for patients and does not protect individuals with pre-existing conditions.
To learn how you can get more involved in this effort, visit the NCCS Protect Our Care webpage. If you have any questions about advocacy, please contact Lindsay Houff at lhouff@canceradvocacy.org.
---
Related Post
https://canceradvocacy.org/blog/aca-update-may-26-2017/
---
https://canceradvocacy.org/wp-content/uploads/2017/01/ProtectOurCare-1024px.jpg
512
1024
actualize
https://canceradvocacy.org/wp-content/uploads/2020/06/NCCA-Logo.png
actualize
2017-06-02 17:57:39
2017-06-02 17:57:39
ACA Update | June 2, 2017: AHCA is Widely Unpopular, Senate Continues Negotiations