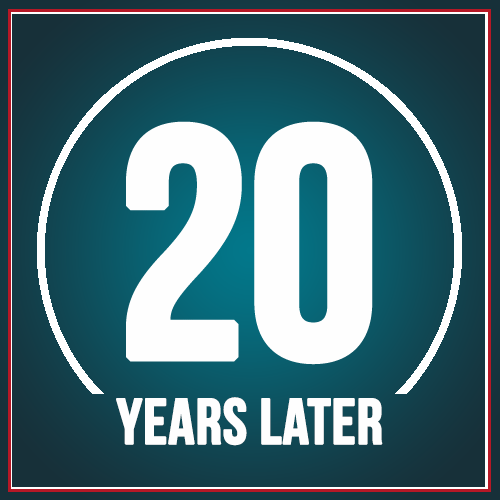 Twenty Years Later Blog Series: Introducing the Tenth Principle of the Imperatives for Quality Cancer Care
This month, as part of our 20 Years Later blog series, we are revisiting the tenth principle of the 1995 NCCS publication Imperatives for Quality Cancer Care: Access, Advocacy, Action, and Accountability (Imperatives).
The tenth principle states that "The provision of psychosocial services must be safeguarded and promoted. Persons diagnosed with cancer should receive psychosocial assessments at critical junctures along the continuum of care to determine availability of needed support and their ability to seek information and to advocate on their own behalf."
Twenty years ago, authors of the Imperatives warned that "psychosocial care may be seen as an adjunct, 'value-added' rather than an essential." Advocates then called for increased funding of research on the psychosocial effects of a cancer diagnosis and on how the cancer care system can help survivors and families address common symptoms like anxiety, depression, and elevated stress.
In recent years, psychosocial oncology has gained traction as a critical component of quality cancer care.  In 2008, a highly influential Institute of Medicine (IOM) report described psychosocial concerns as a cause of additional suffering with the potential to weaken adherence to prescribed treatments and as a direct threat to survivors' return to health. This spawned initiatives aimed at ensuring that patients' care is comprehensive: treating the entire person and not just the disease. The report asserts that survivors should expect to have satisfying communication with doctors, nurses, and others treating their cancer. This includes conversations about needs for emotional and social support at critical junctures of one's care in addition to resources to help manage the disease and treatments, as well as one's overall health.
Fundamental to meeting the needs of the whole person is discussing emotions that may exacerbate stress.  The NCCS Know Yourself Worksheet lets patients identify their hopes, desired milestones and goals, concerns about quality of life and side effects, and more in order to arm survivors with prepared questions to discuss with their care team during a doctor visit. Other organizations like CancerCare offer counseling and other supportive services. Survivors and their caregivers can call 800-813-HOPE (4673) to talk about their worries, fears, frustrations, or any other concerns they may have.
There are other signs of progress.  For example, the National Cancer Institute (NCI) has a number of resources to address psychosocial needs of people with cancer and their loved ones, including the expansive "Coping with Cancer" section.  The NCI-Funded Research Portfolio (NFRP) (which provides estimates for how much money NCI spends each fiscal year in different areas of research such as lung cancer and leukemia) includes in the menu of research topics categories such as "behavioral and social science," "depression," and "cancer survivorship."  Thanks to the NFRP database, we can see how much funding goes to research on the psychosocial effects of a cancer diagnosis, as advocates called for twenty years ago.  A search for "psychosocial" on the NCI website leads to more than a thousand results.  Many cancer centers provide psychosocial support that is specific to the cancer diagnosis.  Today the need for psychosocial support around a cancer diagnosis is widely accepted.
As psychosocial oncology continues to develop and to make a name for itself in the cancer world, patients should know that their emotional and social needs are just as critical to their health as their medical needs to treat the cancer. This month, Diane Blum will discuss progress in the field of psychosocial oncology, and Betsy Clark, PhD will address the tenth principle from her perspective as a social worker and patient advocate. We look forward to your participating in the conversation!
https://canceradvocacy.org/wp-content/uploads/2015/01/20years.gif
500
500
actualize
https://canceradvocacy.org/wp-content/uploads/2020/06/NCCA-Logo.png
actualize
2015-10-21 09:33:42
2015-10-21 09:33:42
Twenty Years Later Blog Series: Introducing the Tenth Principle of the Imperatives for Quality Cancer Care