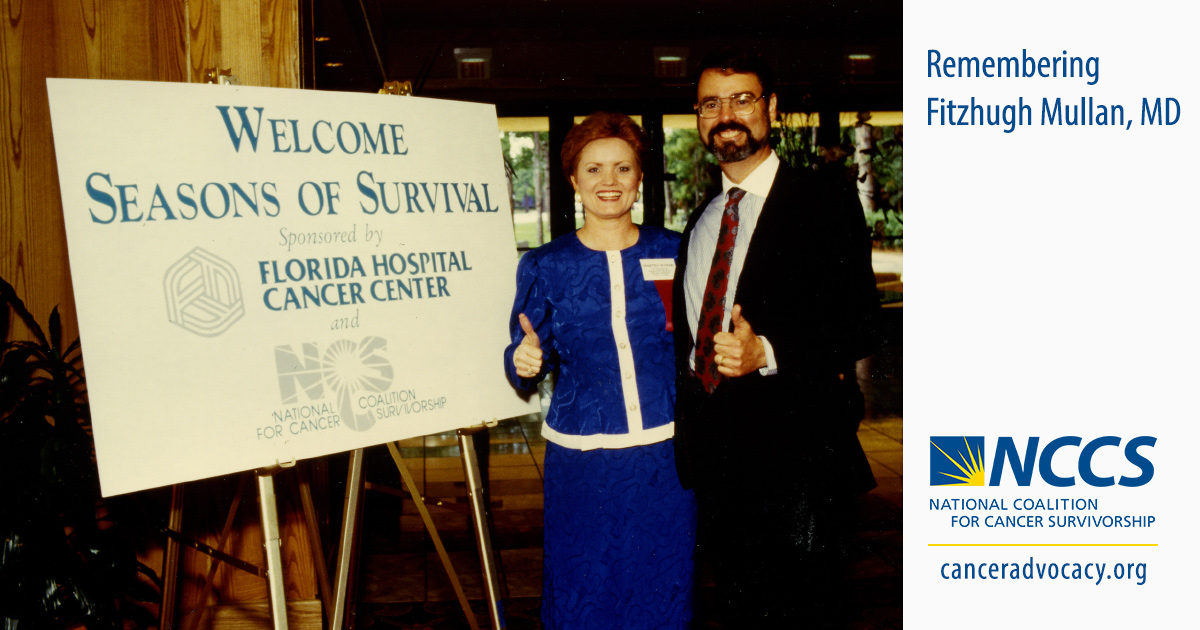 Remembering Fitzhugh Mullan, MD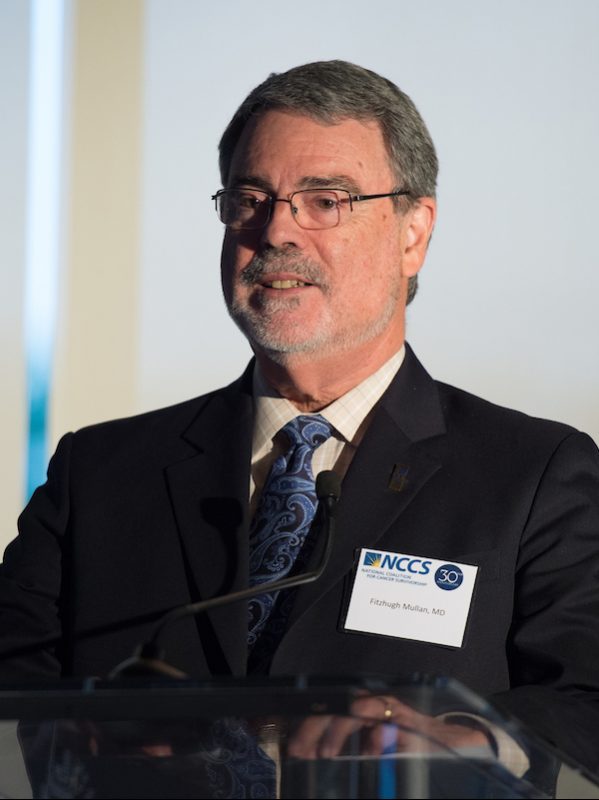 By Barbara Hoffman, Susie Leigh, and Julia Rowland
It is with profound sadness that we acknowledge the passing of Fitzhugh Mullan, MD, the co-founder and first president of the National Coalition for Cancer Survivorship, on November 29, 2019.
As a young physician in 1975, Fitz was diagnosed with cancer at a time a cancer diagnosis was commonly a death sentence, often kept secret from friends, family, and coworkers.
Always an activist for the rights of the disadvantaged, ten years after his own cancer experience, Fitz wrote "Seasons of Survival, Reflections of a Physician with Cancer," a transformative piece published in the New England Journal of Medicine that served as a catalyst for the modern cancer survivorship movement. He generously shared his cancer experience as a badge of honor and fought for a better quality of life for all survivors.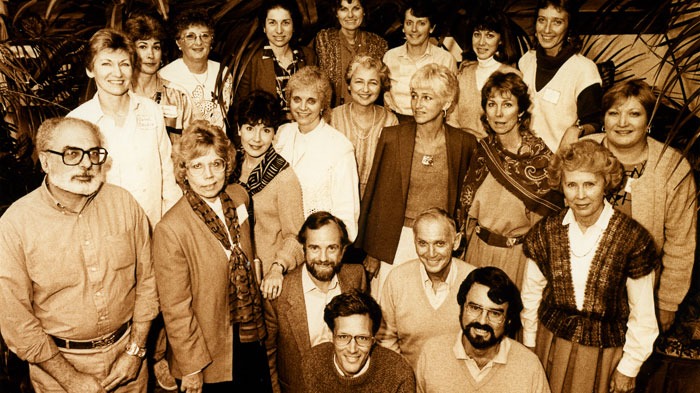 Albuquerque, NM, October 1986: Fitzhugh Mullan, MD (Front row, right) with the other founding members of NCCS.
In October 1986, Fitz and Catherine Logan, Executive Director of Living through Cancer — a support center for patients and families dealing with cancer — led a weekend retreat in Albuquerque, New Mexico, of survivors and caregivers to build a movement of and for cancer survivors. He deftly shepherded a room full of strangers in one short weekend into a collaborative group dedicated to changing the landscape for cancer survivors. With audacity and vision, Fitz led the discussion that redefined the lexicon of cancer including, importantly, what it meant to be a cancer "survivor," and founded the National Coalition for Cancer Survivorship (NCCS).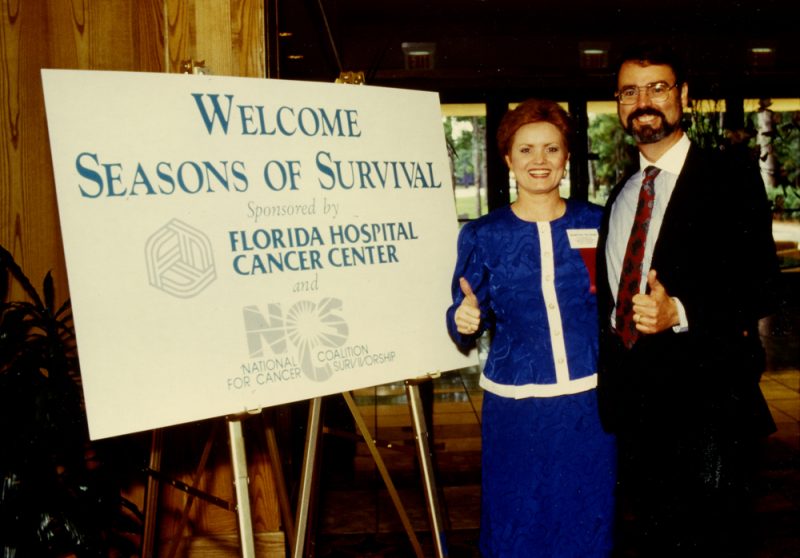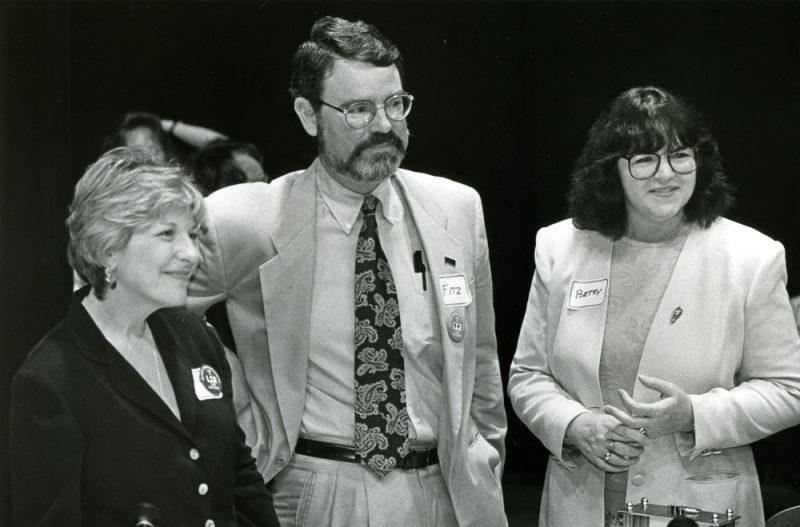 With dignity, kindness, brilliance, and selfless energy, Fitz built the foundation upon which NCCS rests today. His work has enhanced the lives of countless cancer survivors through advocacy for their medical, emotional, financial, and social needs, from the moment of diagnosis and for the balance of their lives. We mourn the passing of our dear friend, mentor, and beloved colleague.
# # #
Barbara Hoffman, JD, and Susie Leigh, BS, RN, are co-founders of NCCS and were present for the first meeting in Albuquerque, NM 33 years ago.
Julia Rowland, PhD, is currently an NCCS board member and was director of the National Cancer Institute's Office of Cancer Survivorship for nearly 20 years.
If you wish to share a remembrance of Fitz, please do so in the comment section below.
---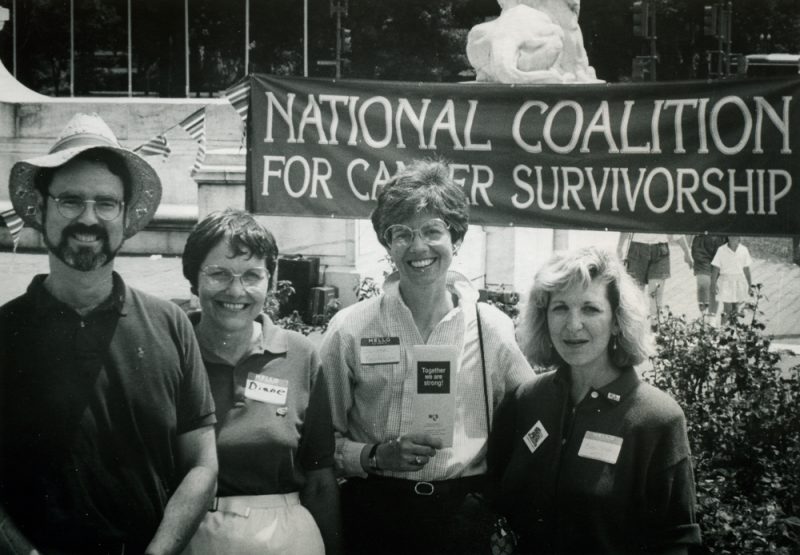 VIDEO: In 2016, Dr. Mullan spoke about the past, present, and future of the survivorship movement at the NCCS 30th Anniversary Reception.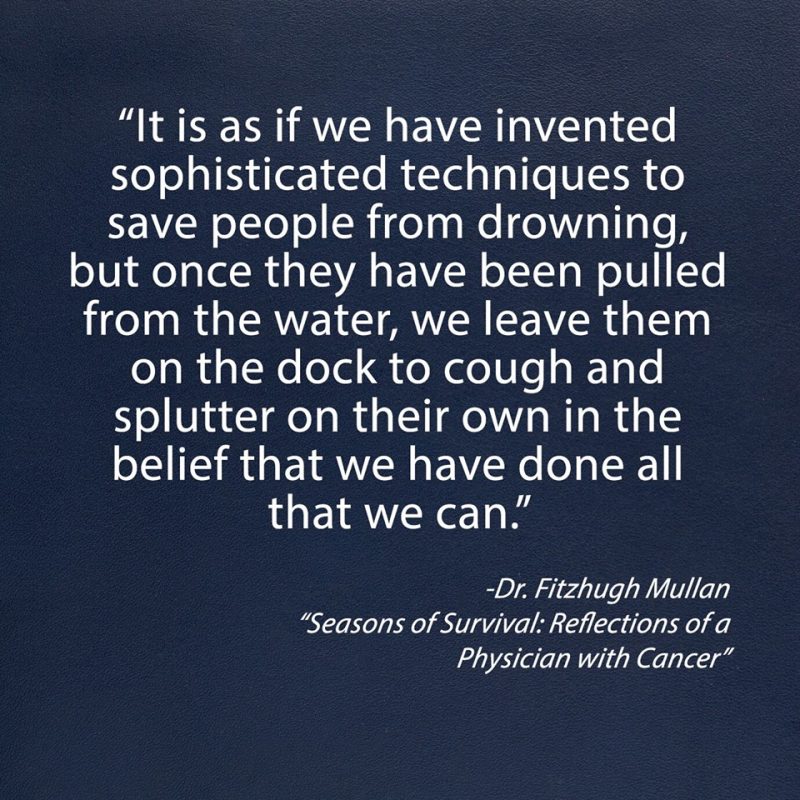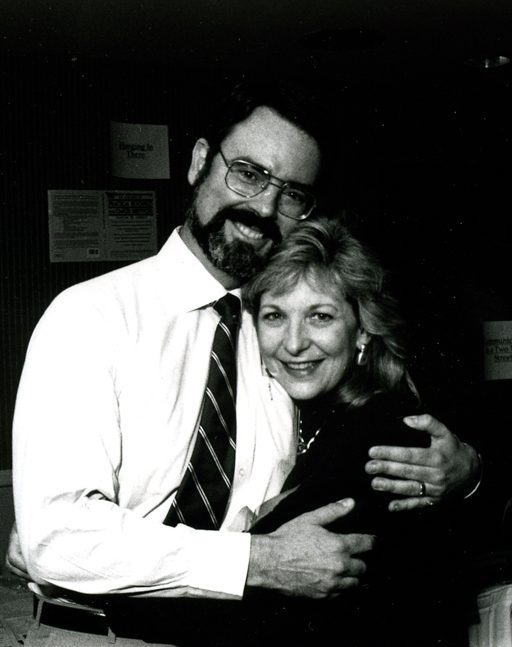 ---
https://canceradvocacy.org/wp-content/uploads/2019/12/Remembering-Fitzhugh-Mullan.jpg
630
1200
actualize
https://canceradvocacy.org/wp-content/uploads/2020/06/NCCA-Logo.png
actualize
2019-12-02 17:06:04
2020-10-21 10:45:18
Remembering Fitzhugh Mullan, MD