Be a Champion for Cancer Survivors
This isn't just about cancer. It's about life after a cancer diagnosis.
Anyone who has been touched by cancer knows that life after a diagnosis is never the same. Survivors face many challenges, and our healthcare system simply isn't geared to help people live well after the treatments are completed. We are relentless in advocating for quality care. YOU are the one making this vital work possible, your generosity fuels our mission.
Make your contribution today and give survivors a stronger voice.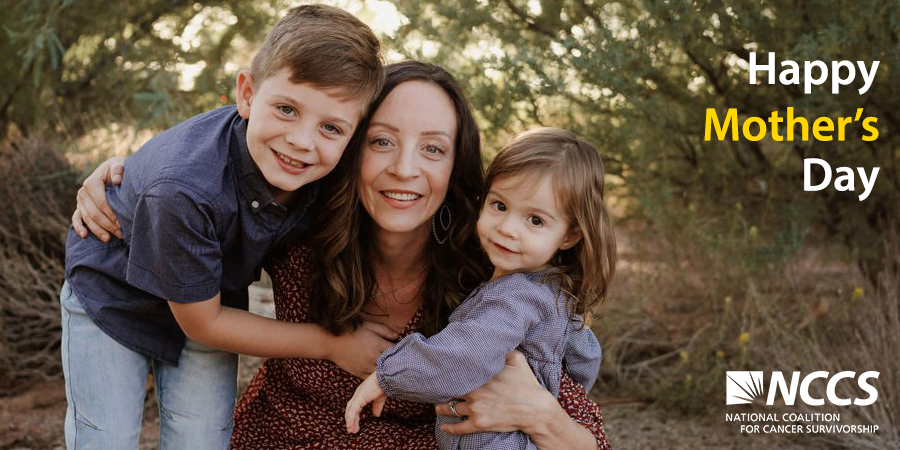 NCCS advocate, breast cancer survivor, and mom Jen Campisano pictured with her children.
Happy Mother's Day
We see you. Mothers who are trying to stay upbeat for their children even during cancer treatment. Moms caring for their children – and their parents – through their cancer journey. Daughters and sons who are missing their mothers every day, but especially today. Our hearts are with you. You are fierce advocates for cancer survivors. You are compassionate and caring. You are unstoppable.
Honor the millions of mothers touched by cancer by donating today.