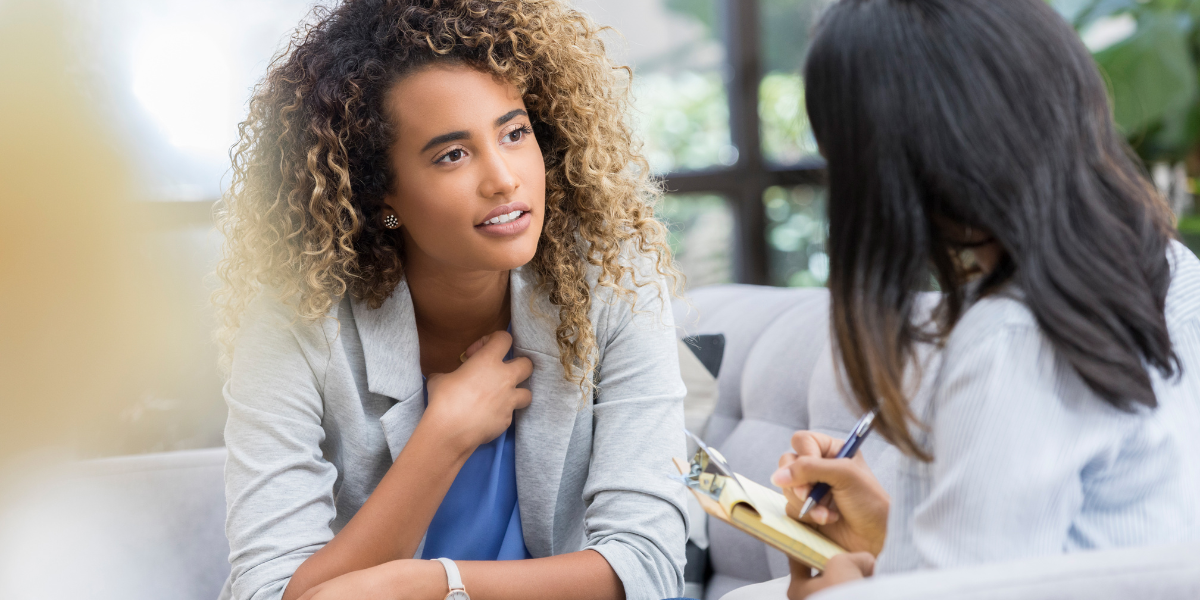 NCCS Urges Insurance Companies to Preserve Access to DIEP Flap Breast Reconstruction
This week, NCCS joined other patient advocacy organizations and medical professional societies in submitting a letter to the CEOs of major insurance companies, expressing concerns with recent insurance coverage policy changes that have limited access to DIEP flap breast reconstruction surgery. Specifically, the letter asks these insurance companies to engage with individuals who have received or need breast reconstruction, review the impact their internal payment policies have had, and work with breast microsurgeons to keep or bring them in network.
Many individuals in need of construction prefer deep inferior epigastric perforator (DIEP) flap breast reconstruction surgery because it avoids the use of a breast implant and has positive outcomes, including reduced hospitalization, quicker recovery times, faster return to work, and overall better quality of life compared to other autologous surgeries. DIEP is also a critically important option for individuals who have received or will need radiation treatment for cancer.
Earlier this month, advocates for individuals in need of breast reconstruction surgery delivered a letter and petition to the Centers for Medicare and Medicaid Services, urging them to reinstate a procedure code that is essential for access to DIEP flap surgery. As a result of advocacy from patients and providers, Cigna Healthcare recently announced that they will delay implementation of their reimbursement policy that eliminated payment for DIEP flap surgeries. For now, Cigna will pay for DIEP flap procedures for their members.
Read the letter below or download here.
---
April 26, 2023
Brian D. Pieninck, CEO
Carefirst
Sarah M. London, CEO
Centene Corporation
David Cordani, CEO
Cigna Health
Karen S. Lynch, CEO
CVS Health
Gail K. Boudreax, CEO
Elevance Health
Patrick Geraghty, CEO
Guidewell
Maurice Smith, CEO
Health Care Service Corporation
David Holmberg, CEO
Highmark Health
Bruce Broussard, CEO
Humana
Gregory Deavons, CEO
Independence Health Group
Greg A. Adams, CEO
Kaiser Permanente
Joseph Zubretsky, CEO
Molina Healthcare
Ken Provencher, CEO
Pacific Source
Andrew Witty, CEO
UnitedHealth Group
Brian Thompson, CEO
UnitedHealthcare
Cory R. Harris, CEO
Wellmark
Chief Executive Officers of America's Largest Commercial Health Insurers:
We write today encouraging you to take action to engage with people who have survived cancer and had or need breast reconstruction, review how your internal payment policies have impacted those people and evaluate the composition of your networks in order to work with breast microsurgeons to keep or bring them in network. We believe these steps are necessary to ensure that your enrollees — people who are trying to recover from cancer — do not lose access to microsurgical autologous breast reconstruction.
Over the past year, the undersigned organizations have seen several commercial health insurance companies introduce categorical changes to their coverage policies for microsurgical breast reconstruction. These changes are triggering disturbing reductions in access to this type of care. Together, we represent breast cancer patients, cancer care advocates, and healthcare providers from throughout the breast cancer care continuum. We are working to raise awareness of reductions in access to autologous breast reconstruction and support public and health insurance company policy changes that make that option available to all people who have a mastectomy and want to undergo breast reconstruction.
Microsurgical breast reconstruction techniques like deep inferior epigastric perforator (DIEP) flaps are considered an improvement over their predecessor, the transverse rectus abdominis muscle (TRAM) flap. This improved procedure helps a patient return to life quicker and without the higher risk of lifelong disability that comes with the TRAM flap, and it is typically accomplished with just one procedure, unlike reconstruction options involving prostheses. For these and other reasons, microsurgical breast reconstruction is objectively very good for patients, and you should be working to increase access to it.
Yet, planned autologous reconstruction surgeries have already been cancelled as a direct result of policy changes at private health insurance companies. This means some people affected by breast cancer will be forced into treatment plans that differ from their preferred approach, their choice. For some people, no breast reconstruction option will be available, because if someone receives radiation treatment or needs wide skin resection, that often means autologous reconstruction is their only option. We find that deeply concerning and representative of a health care access problem that should and can be addressed. Please reverse course and ensure every person who receives a mastectomy has all reconstructive approaches available as a treatment option.
Microsurgical breast reconstruction offers tremendous advantages to patients and to the health system through the quality of outcomes associated with it and reported patient satisfaction; we have experts, advocates, and patients who are committed and ready to talk with you in detail about those advantages. While some of our organizations are conducting meetings with some of your companies on this issue at the medical management level, we encourage you all to proactively host individual company town hall discussions with stakeholder groups impacted by any changes your company may have enacted or may be considering to its reimbursement policies for breast reconstruction. We urge you to, at minimum, talk to your beneficiaries and others who survived breast cancer only to lose access to the reconstructive approach of their choice. This is the only way you can adequately understand the impacts of these changes, which go far beyond internal company coding processes or dollars and cents. The reverberations of these changes touch people's psychosocial and physical well-being, broad questions about healthcare access, and the potential exacerbation of profound disparities and inequities that already impact many communities at an unacceptable level, particularly minority women.
Thank you for your consideration of our request. We sincerely hope we have an opportunity to speak at length with each of your companies soon.
Sincerely,
The Breasties
Breastoration
Breast Implant Safety Alliance
Community Breast Reconstruction Alliance
Curémonos
DiepCJourney Foundation
FORCE: Facing Our Risk for Cancer Empowered
Living Beyond Breast Cancer
National Coalition for Cancer Survivorship
NothingPink, South Carolina
Patient Empowerment Network
SHARE Cancer Support
Sharsheret
Susan G. Komen
Triage Cancer
Triple Negative Breast Cancer Foundation
The Young Breast Cancer Project
Virginia Breast Cancer Foundation
American Association of Tissue Banks
American Society of Breast Surgeons
American Society of Plastic Surgeons
American Society of Reconstructive Microsurgery
Arizona Society of Plastic Surgeons
California Society of Plastic Surgeons
Connecticut Society of Plastic Surgeons
Florida Society of Plastic Surgeons
Georgia Society of Plastic Surgeons
Illinois Society of Plastic Surgeons
Louisiana Society of Plastic Surgeons
Maryland Society of Plastic Surgeons
Massachusetts Society of Plastic Surgeons
Minnesota Society of Plastic Surgeons
Mountain West Society of Plastic Surgeons
New England Society of Plastic and Reconstructive Surgeons
New Jersey Society of Plastic Surgeons
New York Regional Society of Plastic Surgeons
New York State Society of Plastic Surgeons
North Carolina Society of Plastic Surgeons
Northeastern Society of Plastic Surgeons
Northwest Society of Plastic Surgeons
Ohio Valley Society of Plastic Surgeons
Robert H. Ivy Society of Plastic Surgeons
Southeastern Society of Plastic & Reconstructive Surgeons
South Carolina Society of Plastic Surgeons
Tennessee Society of Plastic Surgeons
Texas Society of Plastic Surgeons
Virginia Society of Plastic Surgeons
Washington Society of Plastic Surgeons
Wisconsin Society of Plastic Surgeons
cc:
Tich Changamire, MD, PhD, MBA, Chief Marketing Officer, Carefirst
Kelly L. Ceballos, Marketing/PR Officer – Carefirst
Mack McGee, Chief Communications Officer – Carefirst
Dan Zohorsky, SVP, Growth & Corporate Development – Carefirst
David Corkum, Executive Vice President/Chief Growth Officer – Carefirst
Alice H. Chen MD MPH, Chief Health Officer – Centene Health
Suzy DePrizio, Chief Marketing Officer – Centene Health
Joel Portman, VP of Network Development – Centene Health
David Brailer MD, PhD, Chief Health Officer – Cigna Health
Mike Triplett, President of U.S. Commercial – Cigna Health
John Rector, Network Development Officer – Cigna Health
Sree Chaguturu MD, Chief Medical Officer – CVS Health
Violetta Ostafin, Chief Strategy Officer – CVS Health
Randy Solomon, Chief Network Officer – CVS Health
Dan Finke, President of Health Care Benefits – Aetna
Alan Lotvin MD, President – CVS Caremark
Shantanu Agrawal MD MPhil, Chief Health Officer – Elevance Health
Bill Beck, Chief Marketing Officer – Elevance Health
Morgan Kendrick, President of Commercial and Specialty Business – Elevance Health
Peter Haytaian, President of Carelon – Elevance Health
Lisa Coleman, Chief Marketing Officer – Guidewell
Farley Kern, Chief Communications Officer – Guidewell
Seth Van Essendelft, SVP, Growth & Corporate Development – Guidewell
Sabrina Rios, Sr. Director, Corporate Reputation – Guidewell
Monica Berner MD, Chief Medical Officer, Health Care Service Corporation
Opella Ernest MD, EVP of Commercial Markets – Health Care Service Corporation
Nathan Linsley, SVP of Government & Individual Markets – Health Care Service Corporation
Kevin Cassidy, President, National Accounts – Health Care Service Corporation
Karen L. Hanlon, Chief Marketing Officer – Highmark Health
Cindy Donohoe, Marketing/PR Officer – Highmark Health
Tom Doran, President – Highmark Health
Fred Ramos, SVP, Chief Communications Officer, Corporate Communications – Highmark Health
Matt Feczko, SVP, Growth & Corporate Development – Highmark Health
Deborah Rice-Johnson, Executive Vice President/Chief Growth Officer – Highmark Health
Lynn Seay, Corporate Media Contact – Highmark Health
Rachel Borowski, Corporate Media Contact – Highmark Health
Vivek Garg MD MBA, Chief Medical Officer – Humana
Jennifer Bazante, Chief Marketing Officer – Humana
Tim Huval, Chief Administrative Officer – Humana
Rodrigo Cerdá MD MPH, Medical Director – Independence Health Group
Donna Crilley Farrell, SVP of Corporate Communications – Independence Health Group
Peter Panageas , National Market President – Independence Health Group
Brett Mayfield, Local Market President – Independence Health Group
Andrew B. Bindman MD, Chief Medical Officer – Kaiser Permanente
Arthur M. Southam MD, Health Plan Operations/Chief Growth Officer – Kaiser Permanente
Catherine Hernandez, Chief Communications Officer – Kaiser Permanente
Bechara Choucair MD, Chief Health Officer – Kaiser Permanente
Jason Dees DO FAAP, Chief Medical Officer – Molina Healthcare
Jill Joseph Bell, VP of Marketing and Public Relations – Molina Healthcare
Steve O'Dell, SVP of Growth and Corporate Development – Molina Healthcare
Natalie Kasper, Director of Provider Network Contracts & Strategy – Molina Healthcare
Edward McEachern, MD, EVP, Chief Marketing Officer – Pacific Source
Lee Dawson, Marketing/PR Officer – Pacific Source
Susan McMaster, Chief Communications Officer – Pacific Source
Troy Kirk, VP, Growth & Corporate Development – Pacific Source
Margaret-Mary Wilson MD, Chief Medical Officer – UnitedHealth Group
Terry Clark, Chief Marketing Officer – UnitedHealth Group
Jennifer Smoter, Chief Marketing Officer – UnitedHealth Group
Anne Docimo MD, Chief Medical Officer – UnitedHealthcare
Jennifer Colvin, Chief Marketing Officer – UnitedHealthcare
Vicki Miller, President of Networks – UnitedHealthcare
Dr. Naim Munir, VP, Chief Marketing Officer – Wellmark
Julie Schendel, VP, Marketing/PR Officer/Chief Communications Officer – Wellmark
Scott Sundstrom, VP, Government Relations, Corporate Secretary – Wellmark
Megan Garrett, Media Relations – Wellmark
# # #
https://canceradvocacy.org/wp-content/uploads/DIEP-Flap-Blog-Webpage-Banner.png
600
1200
Kara Kenan
https://canceradvocacy.org/wp-content/uploads/2020/06/NCCA-Logo.png
Kara Kenan
2023-04-28 13:31:19
2023-10-13 16:40:41
NCCS Urges Insurance Companies to Preserve Access to DIEP Flap Breast Reconstruction