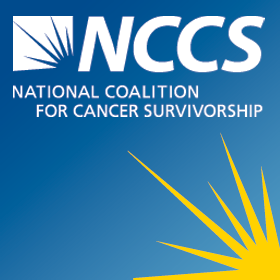 NCCS' Paper on Oncologist-Patient Communication Published in Evidence-Based Oncology Journal
Earlier this year, the National Coalition for Cancer Survivorship (NCCS) conducted focus groups with patients and oncologists to gain insight into this critical relationship, hear what patients and physicians consider good communication, and determine what strategies could improve effective communication.
An article describing the learnings from the focus groups was published in the October 2016 edition of Evidence-Based Oncology.
---
The introduction reads:
The importance of doctor–patient communication in general clinical settings is well established. "Effective doctor–patient communication is a central clinical function in building a therapeutic doctor–patient relationship, which is the heart and art of medicine." The impact of this communication goes even further. "Research has shown that effective patient–physician communication can improve a patient's health as quantifiably as many drugs—perhaps providing a partial explanation for the powerful placebo effect seen in clinical trials." With the high levels of psychological stress, uncertainty, fear, and sense of helplessness associated with a cancer diagnosis, the National Coalition for Cancer Survivorship (NCCS) sought to learn more about this critical interaction specifically from cancer patients and oncologists.
You can read the entire paper on AJMC's website:
"Learning About Oncologist–Patient Communications by Speaking Directly With Each"
NCCS thanks Edge Research and Pfizer for making this research and paper possible.
---
https://canceradvocacy.org/wp-content/uploads/2014/06/FacebookProfile3.png
280
280
actualize
https://canceradvocacy.org/wp-content/uploads/2020/06/NCCA-Logo.png
actualize
2016-10-25 16:00:36
2016-10-25 16:00:36
NCCS' Paper on Oncologist-Patient Communication Published in Evidence-Based Oncology Journal