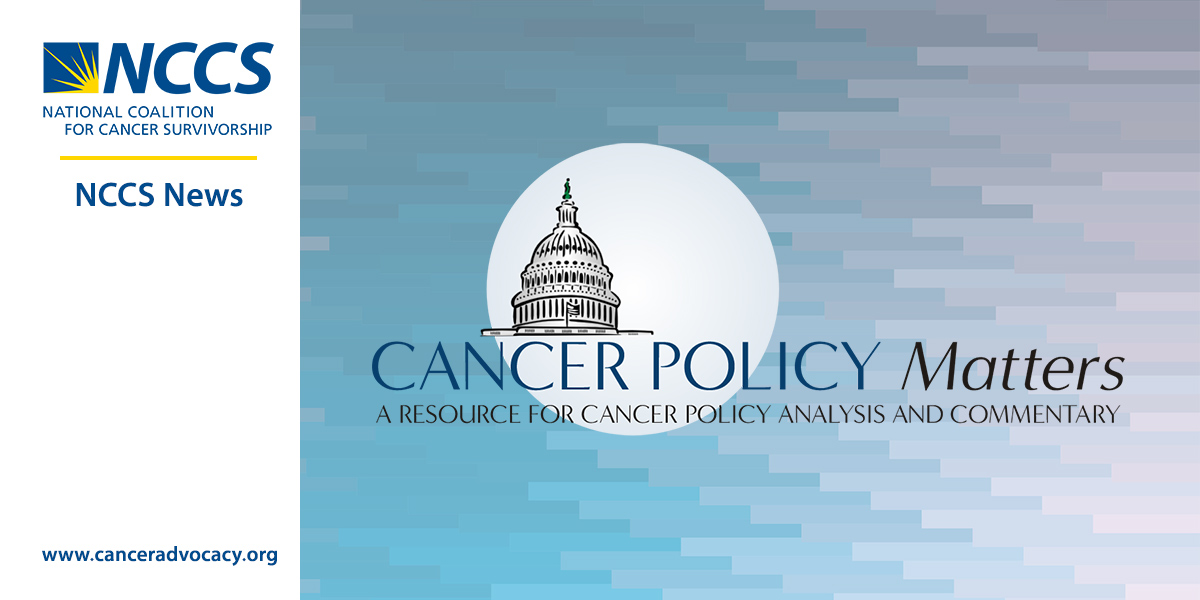 NCCS Awarded American Institutes for Research Grant to Develop New Outcome Measure: "Return to Functional Status"
UPDATE FEBRUARY 2020: Read a summary of this research project at www.canceradvocacy.org/RFS.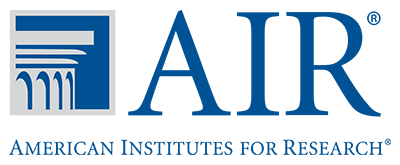 The National Coalition for Cancer Survivorship (NCCS) was awarded a grant from the American Institutes for Research (AIR), with support from the Robert Wood Johnson Foundation, to develop a new quality measure concept for "return to functional status." NCCS will use a novel project design that convenes patient advocates to develop a conceptual definition of functional status, during and after cancer treatment. NCCS was the only patient advocacy organization selected in a highly competitive selection process.
"A 'return to functional status' quality measure is a novel concept that will measure what truly matters to cancer patients—getting their life back after treatment," said NCCS CEO Shelley Fuld Nasso. "NCCS is uniquely positioned to move this important work forward. We are flipping the traditional model of quality measure development on its head by engaging patients to define the measure, with input from a group of technical experts, to produce a meaningful outcome measure. Too many quality measures assess processes, like whether a test was offered or pain was assessed, but not enough measure the outcome for people with cancer. We are thrilled to work with AIR and our partners in this effort to make the treatment and survivorship experiences for millions of cancer patients more patient-centered."
Kristen McNiff, MPH, will serve as project lead. She brings over 20 years of experience in cancer quality, measure development and validation, and related policy. She has provided technical expertise at the American Society of Clinical Oncology (ASCO), and recently served as Vice President of Quality & Patient Safety at Dana-Farber Cancer Institute in Boston, MA.
Together with NCCS CEO Shelley Fuld Nasso, they will lead a team to develop, refine, and employ an innovative patient-led measure development approach. This approach will apply the best experts to each task: patients will define the outcomes of importance, and methodologists will provide recommendations regarding technical specification. The project will result in a patient-centric specification template that includes the information of most relevance to patient audiences. The AIR award will allow NCCS to develop patient-centered specifications for 'return to functional status' that are sufficiently detailed to allow for testing and validation in a subsequent initiative.
NCCS has assembled a stellar committee of experienced patient advocates, survivors who represent diverse cancer experiences and types of cancer, to define a measure concept that is meaningful to survivors. Committee member Rebecca Esparza said, "As a two-time cancer survivor, I appreciate that NCCS is taking a different approach to quality measurement that is driven by patient advocates and engages cancer survivors to define the concept of return to functional status and co-create the measurement priorities and patient-centered specifications. Today, although I am still cancer-free, I still suffer daily with side effects from my cancer treatments, including joint pain, chronic fatigue syndrome, fibromyalgia and neuropathy. I have become a champion for improving the quality of life for cancer survivors and not just being satisfied with simply surviving cancer, but thriving and living life to its fullest."
# # #
https://canceradvocacy.org/wp-content/uploads/2018/07/NCCS-News-Cancer-Policy-Matters.jpg
600
1200
actualize
https://canceradvocacy.org/wp-content/uploads/2020/06/NCCA-Logo.png
actualize
2018-07-19 14:22:38
2018-07-19 14:22:38
NCCS Awarded American Institutes for Research Grant to Develop New Outcome Measure: "Return to Functional Status"