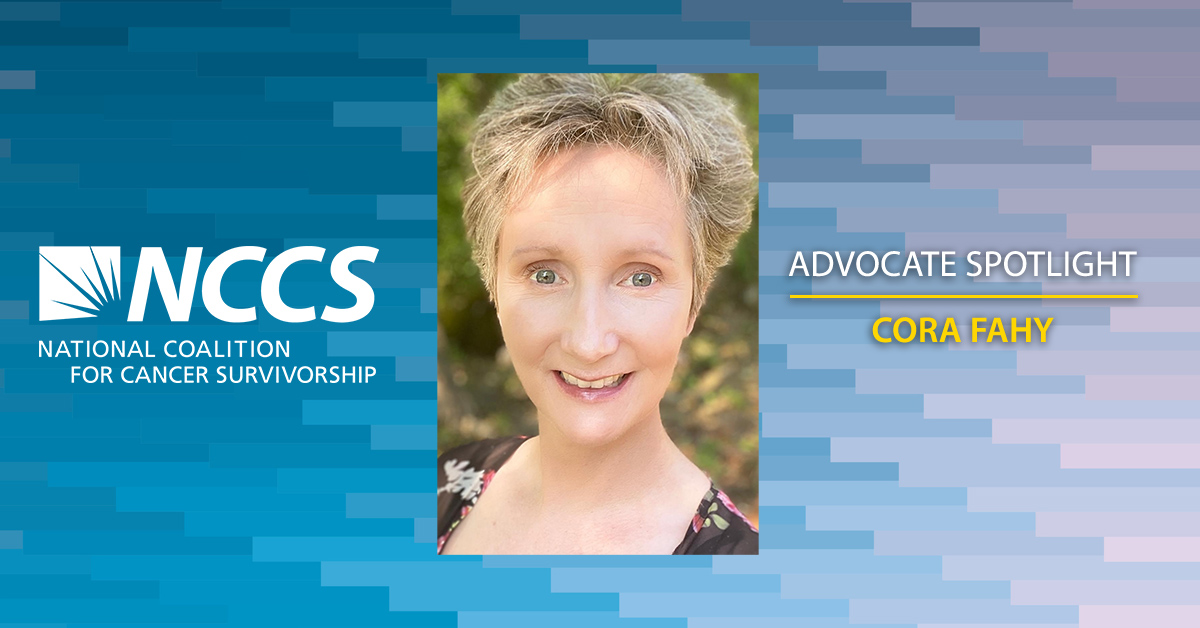 NCCS Advocate Spotlight: Cora Fahy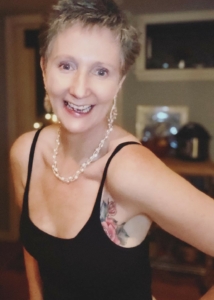 Advocate Spotlight September 2021 | Cora Fahy
As a physical therapist assistant specializing in lymphedema and breast cancer rehabilitation, Cora Fahy's diagnosis of Stage 2A ER/PR+ Her2- IDC Multifocal Multicentric breast cancer in 2015 was something she could handle. She understood the pathology, the treatment, and the prognosis from working with other women going through it. Cora said, "What proved difficult for me was the emotional part of the journey. As a person who had a hard time asking for help, this would be a life lesson that I wasn't quite prepared for." Like the other challenges she has faced, Cora soon learned to navigate recovery and survivorship of the breast cancer diagnosis that led her to advocacy.
Cora began to reach out and connect with both the local and online breast cancer community and was introduced to the Dempsey Challenge. The event raises money to support The Dempsey Center, a Maine-based nonprofit organization that provides cancer programs to people in-state and beyond free of charge. Cora became a mentor through the Center and provides support to those newly diagnosed. At one of the Dempsey Challenge events, Cora learned about advocacy on the national level from NCCS staff at the event.
In 2019, Cora traveled to Washington, DC to attend her first NCCS Cancer Policy and Advocacy Team (CPAT) Symposium and Hill Day. She explained, "words simply cannot describe what it felt like to be an Irish immigrant, a naturalized citizen of the United States, standing in front of the Capitol building, looking up at the dome." She had the opportunity to speak to her representatives to advocate for cancer care planning, an issue important to her as a person and to others in her community.
In Maine, Cora participates in numerous advocacy opportunities. She appeared in TV ads for the local Subaru dealership to raise awareness and money for breast cancer. She participates on a local breast cancer advisory board in both a patient and professional capacity. Cora shared her experience and choice to have a mastectomy scar coverup tattoo in CURE Today Magazine. Read it here.
Cora's advice for those starting their advocacy journey is to start small by working in the community to raise awareness or provide services to people who have heard the words, "you have cancer." She used to believe that in order to make a difference, you had to do something big—but the small tasks like stuffing envelopes or sitting with others who have a cancer diagnosis are just as important. "To make a difference in one person's life is to be an advocate for the change we want to see in this cancer world," Cora says. "Once the joy of helping others fills you up, it will spur you on to do more. To be more."
# # #
https://canceradvocacy.org/wp-content/uploads/Advocate-Spotlight-Cora-Fahy.jpg
628
1200
NCCS Staff
https://canceradvocacy.org/wp-content/uploads/2020/06/NCCA-Logo.png
NCCS Staff
2021-09-01 12:30:50
2021-09-16 10:50:44
NCCS Advocate Spotlight: Cora Fahy