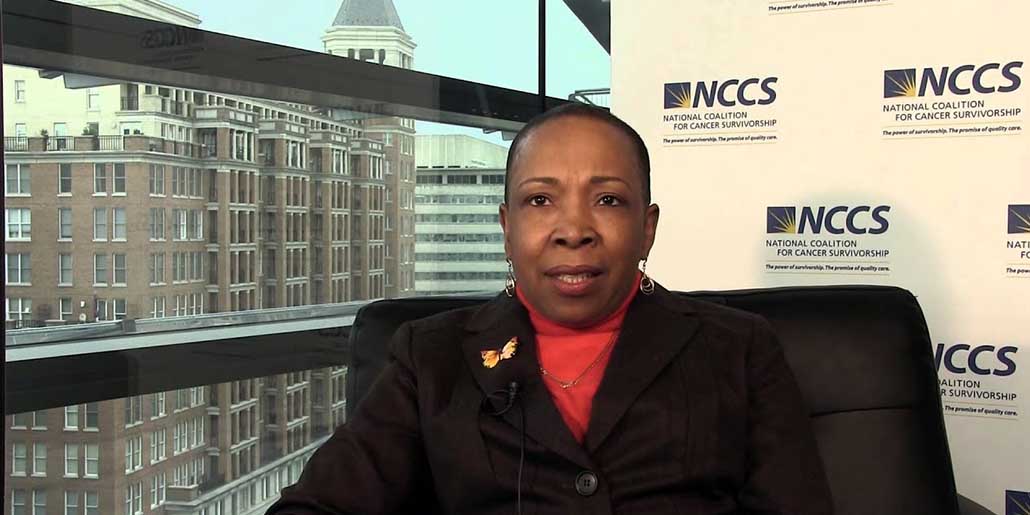 Marlene King Discusses Living with Metastatic Breast Cancer and Collaborative Decision-Making with Her Oncologist
Marlene King was diagnosed with Ductal Carcinoma in Situ (DCIS) in 2008 at the age of 48, and she elected to have a lumpectomy, chemotherapy and radiation.  After treatments the cancer seemed to be in remission.   In 2011, the cancer returned and she decided it would be best to have to a double mastectomy and reconstructive surgery. However, one year later in 2012, Marlene was diagnosed with stage 4 metastatic breast cancer; the prognosis for life expectancy 4-36 months.   During this time, Marlene decided to connect with METAvivor and overtime made it her priority to be an activist through the organization in raising awareness about the facts about metastatic (stage 4) breast cancer. She is currently a member of the METAvivor Board of Directors. METAvivor exists to sustain hope for those living with metastatic breast cancer.
How Do You Approach Shared Decision-Making with Your Oncologist?
Marlene recently joined us as a panelist at the NCCS Cancer Policy Roundtable, where she shared her perspective on how cancer patients and oncology professionals can collaborate in decision-making that will improve care planning and coordination. In this interview, Marlene discusses her relationship with her oncologist, which started in 2008. In her experience, decision-making is a shared process that includes herself, her husband, and her oncologist.
The views & opinions expressed in any guest post featured on our site are those of the guest author and do not necessarily reflect the opinions & views of the National Coalition for Cancer Survivorship. Read our blog and comment policies here.
https://canceradvocacy.org/wp-content/uploads/Metastatic-Breast-Cancer-1.jpg
515
1030
actualize
https://canceradvocacy.org/wp-content/uploads/2020/06/NCCA-Logo.png
actualize
2015-04-27 14:20:42
2020-12-01 13:51:51
Marlene King Discusses Living with Metastatic Breast Cancer and Collaborative Decision-Making with Her Oncologist