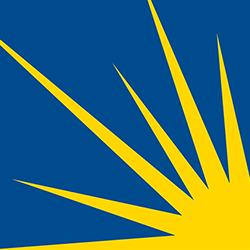 Health Care Roundup: Kansas Moves Medicaid Expansion; CDC Study: How Patients Reduce Their Drug Costs; Where EHRs Went Wrong; More
In order to bring you the latest cancer-related health care policy and news, we at NCCS combined our 
ACA Updates
 and 
What Caught Our Eye (WCOE)
 content into a weekly email and blog post. We aim to make the Health Care Roundup a concise, one-stop summary of what you need to know as we continue working together to make cancer care better for everyone.
Your feedback is always welcome
 to make our content more useful to you. Please send comments to 
feedback@canceradvocacy.org
.
Subscribe to our email list and receive these updates in your email box each week »
---
HEALTH CARE HIGHLIGHTS
Kansas House Sends Medicaid Expansion to Senate
This week, Kansas is one step closer to expanding Medicaid in the state, after lawmakers passed a bill in the House that would add coverage for an estimated 150,000 Kansans. The expansion bill will head to the Senate where the outcome is unknown. From the Wichita Eagle: "The plan expands eligibility for medical assistance to all adults who are under 65 and make less than 133 percent of the federal poverty level, or $16,611.70 for an individual… Expansion would begin Jan. 1, 2020."
ACA Anniversary
Today marks the 9th anniversary of the Affordable Care Act (ACA). Because of the ACA, uninsured rates fell dramatically for almost all demographic groups as the law took effect. Insurance companies can no longer deny individuals health coverage because of a pre-existing condition, or impose lifetime caps. Happy birthday to the ACA!
---
CHART OF THE WEEK
Centers for Disease Control (CDC)
In a paper published by the Centers for Disease Control and Prevention, this chart shows that some patients, especially those who are uninsured, do not take medications as prescribed in order to cope with the cost of prescription drugs.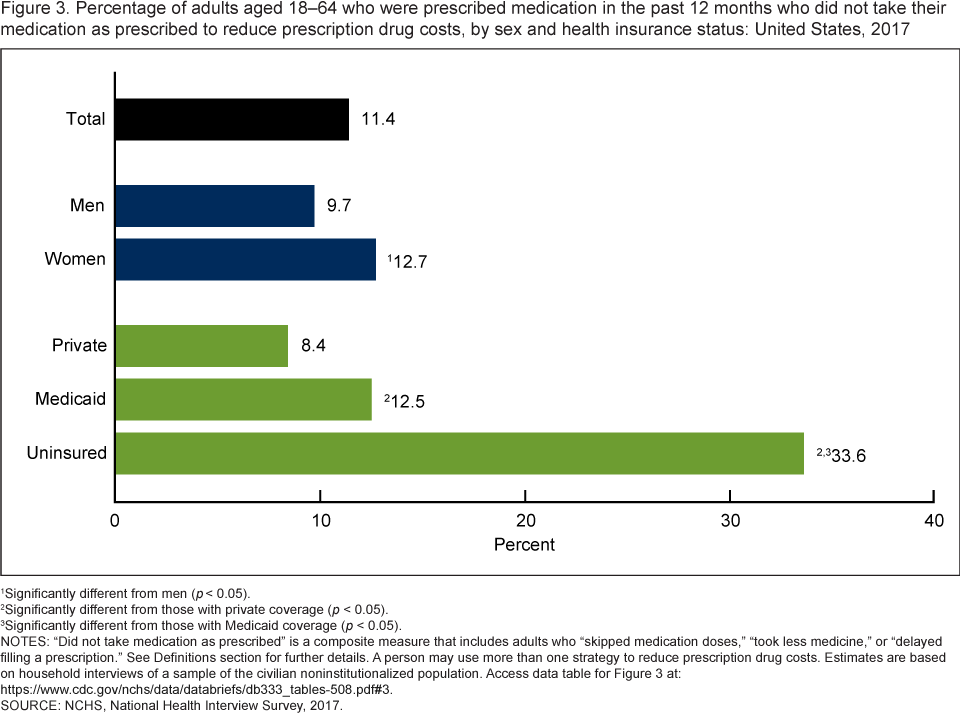 Support NCCS while shopping on Amazon.
A portion of your Amazon purchases will be donated to NCCS when you choose NCCS as your AmazonSmile charity.
Get started »
---
IMPORTANT READS
Centers for Disease Control (CDC)
As mentioned in the chart above, this paper discusses strategies patients are using when prescribed medication to lower costs. It highlights that uninsured individuals attempt a variety of ways to lower their drug costs. While financial impacts are certainly one thing to consider, this paper helps show that drug costs also impact overall health and adherence to prescribed medication treatment.
New York Times
A New York Times report on the new attention to the risks associated with breast implants, an issue they also note that was assumed to be "settled" a decade ago. The Food and Drug Administration (FDA) is evaluating breast implant risks and benefits, including through a public meeting.
Kaiser Health News
Electronic health records were supposed to make things easier and better for patients and allow researchers to harness the big data within them. But 10 years after a law to accelerate the digitization of medical records passed, America has little to show for its investment.
Public Health Post
An article written by former NCCS staff member, Julia Garcia, outlines a recent study that found that insurers' aggressive marketing of short-term health plans may cause confusion for consumers. These plans do not cover pre-existing conditions protections or essential health benefits, like prescription drug coverage and hospital visits.
---
Related Posts
https://canceradvocacy.org/blog/health-care-roundup-mar-15-2019/
https://canceradvocacy.org/blog/health-care-round-mar-8-2019/
https://canceradvocacy.org/wp-content/uploads/2017/01/NCCS-Starburst-250px.png
250
250
actualize
https://canceradvocacy.org/wp-content/uploads/2020/06/NCCA-Logo.png
actualize
2019-03-22 15:53:24
2019-03-22 15:53:24
Health Care Roundup: Kansas Moves Medicaid Expansion; CDC Study: How Patients Reduce Their Drug Costs; Where EHRs Went Wrong; More