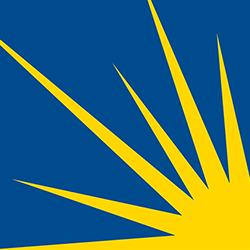 Health Care Roundup: Justice Dept Changes ACA Position; Medicaid Work Requirements Struck Down; Caregivers' Costs; End-of-Life Conversations; More
In order to bring you the latest cancer-related health care policy and news, we at NCCS combined our ACA Updates and What Caught Our Eye (WCOE) content into a weekly email and blog post. We aim to make the Health Care Roundup a concise, one-stop summary of what you need to know as we continue working together to make cancer care better for everyone.Your feedback is always welcome to make our content more useful to you. Please send comments to feedback@canceradvocacy.org.
Subscribe to our email list and receive these updates in your email box each week »
---
HEALTH CARE HIGHLIGHTS
There was a steady stream of health care news this past week, including court rulings regarding Medicaid work requirements and association health plans, as well as a major shift in the administration's position on the Affordable Care Act (ACA) lawsuit. Democrats introduced new legislation to strengthen the ACA on its 9-year anniversary. Here's what you need to know about these developments:
ACA Lawsuit
The Justice Department announced that the Trump administration changed its position on the ongoing ACA lawsuit and agrees with the Judge's December ruling that the entire law should be struck down. Previously, the administration wanted to strike down only the law's protections for pre-existing conditions and the individual mandate. Should the courts invalidate the entire law, as the administration wishes, major protections for people with pre-existing conditions, Medicaid expansion, and caps on out- of-pocket limits would all disappear.
The New York Times reports on what would happen if the entire law is struck down: "The ACA touches the lives of most Americans. Some 21 million could lose health insurance if the Trump administration were to succeed in having the law ruled unconstitutional." Furthermore, the administration took this position without offering any replacement health care plan should their efforts prove successful.
Medicaid Work Requirements Struck Down
On Wednesday, a federal judge blocked Medicaid work requirements in Kentucky and Arkansas, ruling that the policy would result in tens of thousands losing health care coverage. The rulings presented a serious setback for the administration as they made receiving government health coverage contingent upon work a central policy since taking office. So far, the administration allowed eight states to impose work requirements for Medicaid recipients and several other states are in the process of seeking permission to move forward with work requirements.
Association Health Plans
In another win in federal courts for supporters of the ACA, a judge ruled Thursday that the administration's efforts to expand association health plans—plans that don't meet coverage rules of the ACA—are illegal. "The final rule is clearly an end-run around the ACA," said Judge Bates, an appointee of President George W. Bush. "Indeed, as the president directed, and the secretary of labor confirmed, the final rule was designed to expand access to AHPs to avoid the most stringent requirements of the ACA." Association health plans do not have to comply with the ACA rules and regulations and have been called "junk plans" as they often do not include coverage for hospital visits, prescription drugs, maternity care, or other critical benefits.
Legislation to Strengthen ACA
On Tuesday, House Democrats introduced new legislation called the "Protecting Preexisting Conditions and Making Health Care More Affordable Care Act of 2019," that would strengthen and expand upon the ACA. This bill includes several changes that would expand the availability of ACA subsidies to make plans more affordable to more consumers, would fund outreach and navigator assistance for the ACA, and fund state-based reinsurance programs. A one page summary of the legislation can be found here.
---
CHART OF THE WEEK
Fortune Magazine
A useful graph that provides an overall snapshot of how health care costs increased compared to worker income from 2006 – 2016: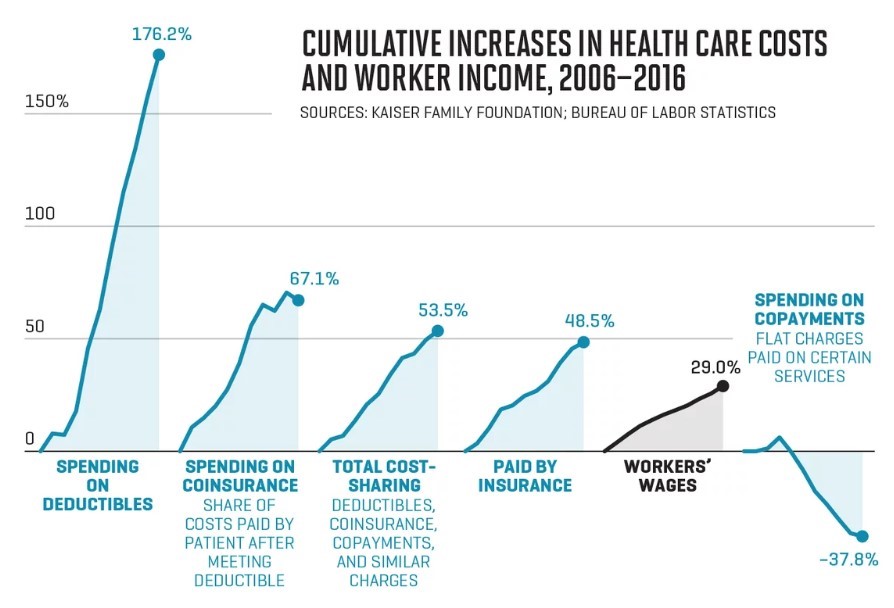 Support NCCS while shopping on Amazon.
A portion of your Amazon purchases will be donated to NCCS when you choose NCCS as your AmazonSmile charity.
Get started »
---
IMPORTANT READS
New York Times
Author Aaron Carroll shares the personal experience of his close friend facing cancer and highlights the considerable time, and financial costs to his caregivers that are almost entirely overlooked.
Adapting to the Changing Needs of Cancer Patients
Media Planet
Advocates with the National Coalition for Cancer Survivorship discuss their cancer experiences and reflect on how their care needs changed over the course of their care continuum.
Read More »
Oncology Nurse Advisor
This article describes a recent study looking at improving provider-patient communication in high-risk cancer diagnoses. The study authors conclude, "this cluster randomized clinical trial demonstrates that a communication quality-improvement intervention resulted in significant improvements in 4 key conversation indicators, including more, earlier, better, and more accessible oncology clinician–led serious illness conversations."
---
Related Posts
https://canceradvocacy.org/news/health-care-roundup-mar-22-2019/
https://canceradvocacy.org/blog/health-care-roundup-mar-15-2019/
https://canceradvocacy.org/wp-content/uploads/2017/01/NCCS-Starburst-250px.png
250
250
actualize
https://canceradvocacy.org/wp-content/uploads/2020/06/NCCA-Logo.png
actualize
2019-03-29 16:38:44
2021-02-12 11:35:00
Health Care Roundup: Justice Dept Changes ACA Position; Medicaid Work Requirements Struck Down; Caregivers' Costs; End-of-Life Conversations; More