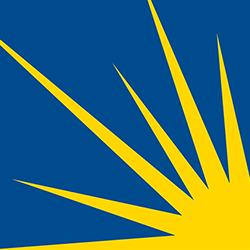 Health Care Roundup: White House Proposes Health Care Cuts; NCI's Sharpless to Head FDA; Care Planning; Patient Safety; More
In order to bring you the latest cancer-related health care policy and news, we at NCCS combined our 
ACA Updates
 and 
What Caught Our Eye (WCOE)
 content into a weekly email and blog post. We aim to make the Health Care Roundup a concise, one-stop summary of what you need to know as we continue working together to make cancer care better for everyone.
Your feedback is always welcome
 to make our content more useful to you. Please send comments to 
feedback@canceradvocacy.org
.
Subscribe to our email list and receive these updates in your email box each week »
---
HEALTH CARE HIGHLIGHTS
White House Releases FY 2020 Budget
Earlier this week, the White House released the President's Budget. This year's budget proposes to repeal and replace the Affordable Care Act (ACA) and cap Medicaid, and cuts federal health spending by $659 billion over 10 years. The budget also proposes shaving $818 billion from projected spending on Medicare over 10 years and cutting nearly $1.5 trillion from projected spending on Medicaid. In place of the current Medicaid structure, President Trump's budget would give states "market-based health care grants" over 10 years. Congress rejected this idea in 2017 as part of the Graham-Cassidy bill because it would essentially cap Medicaid and would not keep pace with rising health care costs.
As the New York Times reports, the budget is seen by Democratic leaders as dead on arrival and is unlikely to have much effect on actual spending levels, which are controlled by Congress.
NCI's Sharpless Named FDA Acting Commissioner
This week, it was announced that Dr. Ned Sharpless of the National Cancer Institute (NCI) will become Acting Commissioner of the Food and Drug Administration (FDA) once Dr. Scott Gottlieb steps down. Dr. Sharpless has served as director of the NCI since 2017, and is also chief of the aging biology and cancer section in the National Institute on Aging's Laboratory of Genetics and Genomics. His research focuses on the relationship between aging and cancer, and development of new treatments for melanoma, lung cancer and breast cancer.
NCCS is pleased to have Dr. Sharpless join us later this month at our biannual Cancer Policy Roundtable event to hear more about his focus areas and new role at the FDA.
---
CHART OF THE WEEK
Centers for Medicare and Medicaid Services (CMS)
This year's budget proposes to repeal and replace the ACA and cap Medicaid, and cuts federal health spending by $659 billion over 10 years, as seen in the chart below: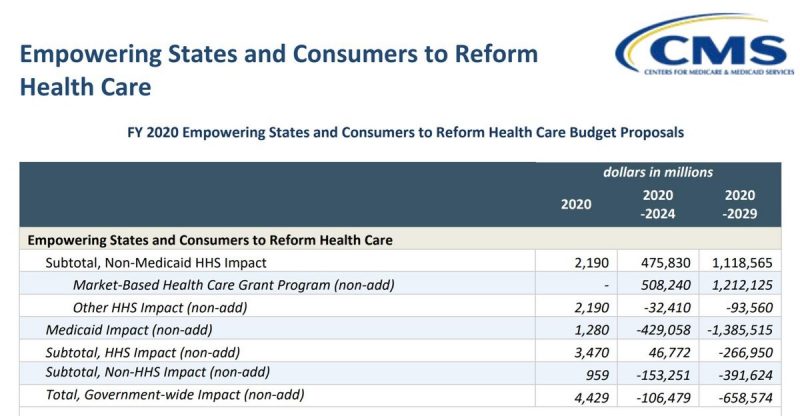 Support NCCS while shopping on Amazon.
A portion of your Amazon purchases will be donated to NCCS when you choose NCCS as your AmazonSmile charity.
Get started »
---
IMPORTANT READS
Oncology Nursing News
Deborah A. Boyle, MSN, RN, AOCNS, FAAN, editor in chief of Oncology Nursing News, talks about the importance of survivorship care planning. She admits that while there's still debate concerning care plans, "there needs to be a communication tool for all stakeholders involved with cancer survivorship."
Medscape – (Free registration required to view article)
NCCS is a long-time proponent of advance care planning and palliative care. This article outlines how many physicians are not using advance care planning codes for Medicare beneficiaries, saying:
"The authors conclude that either clinicians are not having conversations with patients about their values and their life goals regarding their future healthcare, or they are having the conversations but are not billing properly or consistently for them."
Medscape – (Free registration required to view article)
The non-profit ECRI Institute recently released it's "2019 Top 10 Patient Safety Concerns" report. "This was the second year in a row that diagnostic errors were flagged as the most serious safety challenge in ECRI's annual compendium." The implications for the millions of cancer patients diagnosed each year, and the millions more in survivorship, are obvious.
Journal of Oncology Practice
This editorial, published in the American Society of Clinical Oncology's journal as part of their "SOCCA" series of articles, provides an oncologist perspective of cancer care in America.
The authors point out:
"The overarching message from this year's SOCCA series is that cancer care teams are practicing in a complex health care delivery system. This complexity is driven by (1) reimbursement and financial challenges, (2) limitations of electronic health record (EHR) systems, and (3) the organization and geographic distribution of the workforce."
---
Related Posts
https://canceradvocacy.org/blog/health-care-round-mar-8-2019/
https://canceradvocacy.org/blog/health-care-roundup-mar-1-2019/
https://canceradvocacy.org/wp-content/uploads/2017/01/NCCS-Starburst-250px.png
250
250
actualize
https://canceradvocacy.org/wp-content/uploads/2020/06/NCCA-Logo.png
actualize
2019-03-15 17:02:56
2019-03-15 17:02:56
Health Care Roundup: White House Proposes Health Care Cuts; NCI's Sharpless to Head FDA; Care Planning; Patient Safety; More