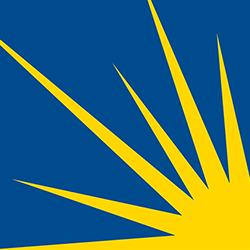 House Votes to Intervene in ACA Lawsuit; Drug Pricing News; Colon Cancer Rates Rising in Young Adults; More
In order to bring you the latest cancer-related health care policy and news, we at NCCS combined our 
ACA Updates
 and 
What Caught Our Eye (WCOE)
 content into a weekly email and blog post. We aim to make this a concise, one-stop summary of what you need to know as we continue working together to make cancer care better for everyone.
Your feedback is always welcome
 to make our content more useful to you. Please send comments to 
feedback@canceradvocacy.org
.
Subscribe to our email list and receive these updates in your email box each week »
---
HEALTH CARE HIGHLIGHT
ACA Resolution and Drug Pricing
This week, the House of Representatives voted to formally intervene in Texas v. United States, the lawsuit seeking to invalidate the Affordable Care Act (ACA). With support from three Republican members, it passed by a vote of 235-192. The resolution now heads to the Senate where Republican leaders will likely not bring it up for a vote.
This vote follows passage of last week's provision authorizing the House legal counsel to defend the law. The case was filed last year, when 20 Republican Attorneys General filed a lawsuit challenging the constitutionality of the ACA, arguing that because the individual coverage mandate was essentially eliminated by Congress in the Tax Cuts and Job Reform Act, the rest of the law cannot stand on its own. Read NCCS' official statement on the matter »
In addition, drug pricing dominated the news this week. Early in the new year, Health Affairs reviewed prescription drug policy in 2018 and analyzed what to expect in 2019. On January 1, drug makers raised the price of more than 250 medications by an average of 6.3 percent. Yesterday, Sen. Bernie Sanders (VT) and Rep. Elijah Cummings (MD-7) introduced legislation aimed at reducing drug prices. The legislative package included several provisions, including tying U.S. median drug prices to those in several other countries and allowing the HHS Secretary to negotiate Medicare Part D prices.
---
CHART OF THE WEEK
Bloomberg News
On Tuesday, the American Cancer Society released its annual Cancer Facts and Figures. Good news made headlines that cancer deaths have been dropping since the early 1990s, as much as 27 percent between 1991 and 2016. However, the report also notes, "Although the racial gap in cancer mortality is slowly narrowing, socioeconomic inequalities are widening, with the most notable gaps for the most preventable cancers." Read More »
Support NCCS while shopping on Amazon.
A portion of your Amazon purchases will be donated to NCCS when you choose NCCS as your AmazonSmile charity.
Get started »
---
IMPORTANT READS
Los Angeles Times
Referring to a study published in the Journal of the American Medical Association, this article highlights the increase of annual spending on direct-to-consumer marketing of healthcare. "Drug makers and other healthcare companies spent almost $30 billion in a single year to influence the medical choices made by Americans and steer them toward treatments that were newer, vastly more expensive and sometimes risker than their tried-and-true alternatives, new research shows."
Vox
"It's one of the mysteries that has puzzled cancer epidemiologists: Why are younger and younger people becoming sick with colorectal cancer?"
Kaiser Health News
Eli Lilly purchased Loxo Oncology, Inc., a Stamford, Connecticut-based biotechnology company that is developing cancer treatments that target a tumor's genetic markers.
New York Business Journal
Bristol-Myers Squibb (BMS) Co. purchased Celgene Corp. in a deal worth $74 billion. BMS noted the acquisition will strengthen its cancer and inflammatory disease drug product. This continues the recent trend of mergers in the biopharmaceutical industry. It remains to be seen if and how these mergers will impact patients and their access to new and effective drugs.
---
Related Posts
https://canceradvocacy.org/news/nccs-statement-on-district-court-ruling-affordable-care-act-unconstitutional/
https://canceradvocacy.org/blog/health-care-roundup-dec-14-2018/
https://canceradvocacy.org/wp-content/uploads/2017/01/NCCS-Starburst-250px.png
250
250
actualize
https://canceradvocacy.org/wp-content/uploads/2020/06/NCCA-Logo.png
actualize
2019-01-11 16:45:59
2020-07-06 10:12:53
House Votes to Intervene in ACA Lawsuit; Drug Pricing News; Colon Cancer Rates Rising in Young Adults; More