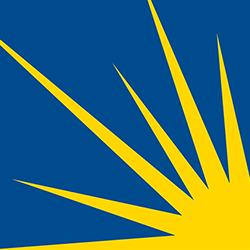 Health Care Roundup: Health Care Spending; Survivorship Care Delivery; Metastatic BC at NY Fashion Week; Susan Gubar on Financial Toxicity; More
In order to bring you the latest cancer-related health care policy and news, we at NCCS combined our 
ACA Updates
 and 
What Caught Our Eye (WCOE)
 content into a weekly email and blog post. We aim to make the Health Care Roundup a concise, one-stop summary of what you need to know as we continue working together to make cancer care better for everyone.
Your feedback is always welcome
 to make our content more useful to you. Please send comments to 
feedback@canceradvocacy.org
.
Subscribe to our email list and receive these updates in your email box each week »
---
HEALTH CARE HIGHLIGHTS
Medicare Spending, Surprise Billing, Drug Pricing
This week, the Centers for Medicare and Medicaid Services (CMS) published new health care spending projections for the United States. Unsurprisingly, Medicare spending growth is projected to outpace that of other payers in the coming decade due to enrollment growth and higher use of services. See a breakdown of the projections here.
On Wednesday, six hospital groups laid out an eight-point plan for dealing with surprise medical billing, a concept that has gained popularity among both parties in Congress. The plan was sent to Congressional leaders and included popular proposals like ensuring patients aren't stuck with exorbitant bills. The groups also stated they want patients to have adequate provider networks.
Next week, the Senate Financial Services Committee will hold another hearing on the topic of drug prices, this time with seven CEOs of major pharmaceutical companies. To watch the hearing on Wednesday, visit the live stream.
---
CHART OF THE WEEK
Morning Consult
As mentioned above, CMS projects the United States will spend $5.96 trillion on health care costs in 2027. These fiscal pressures could impact cancer care delivery, especially in Medicare, considering more baby boomers will move into Medicare and a majority of cancer diagnoses are in adults 65 and older.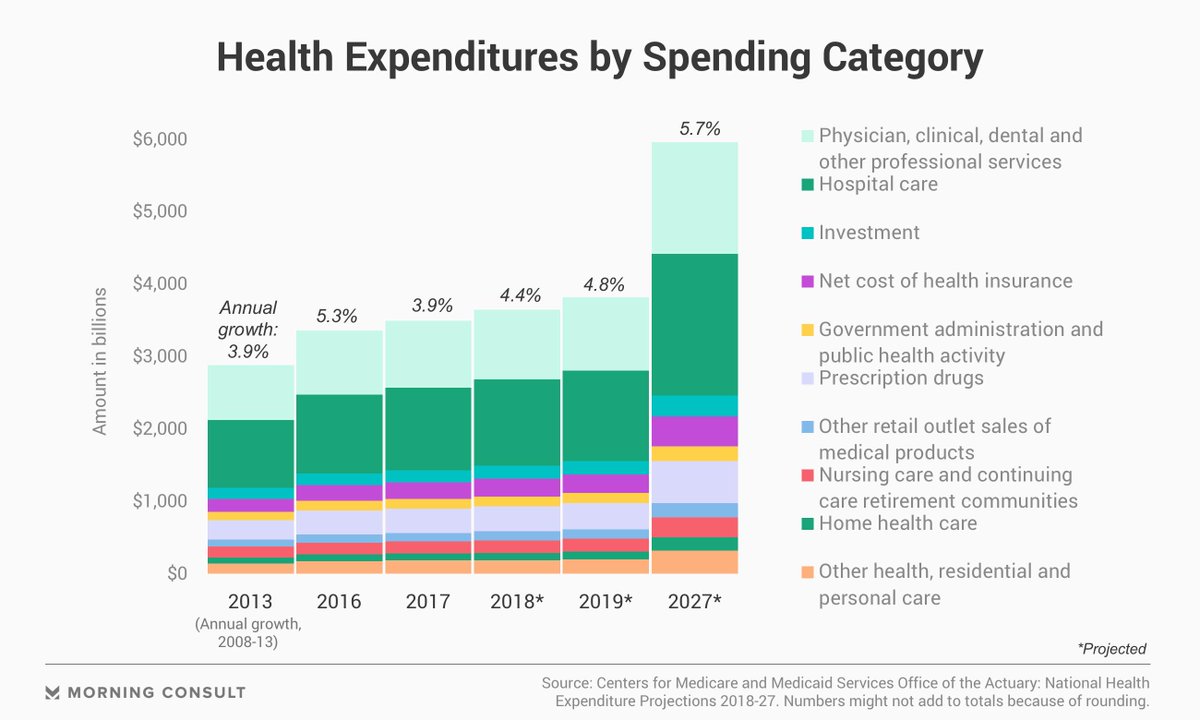 Chart: Morning Consult
Support NCCS while shopping on Amazon.
A portion of your Amazon purchases will be donated to NCCS when you choose NCCS as your AmazonSmile charity.
Get started »
---
IMPORTANT READS
Journal of the National Cancer Institute
This commentary piece was written by Deborah K. Mayer, PhD, RN, AOCN, FAAN, interim director of the National Cancer Institute's Office of Cancer Survivorship, and Catherine M. Alfano, PhD, vice president of survivorship at the American Cancer Society. In the piece, they discuss the changing approaches to delivering survivorship care, considering there will be more cancer survivors with fewer oncologists to treat them.
New York Times Well Blog
In Susan Gubar's latest thoughtful piece, she sets her focus on the devastating effects of financial toxicity for patients, saying, "cancer treatment escalates the possibility of penury, and treatment-produced fiscal catastrophes are tied to cancer deaths." She examines the dilemma we as individuals and as a society face of where to draw the line between treatment costs and benefit.
Forbes
It's well known that very few patients participate in clinical trials in America, for a variety of reasons. A new study looks further into what some of those reasons are, with some interesting results.
"Most of the time it's not up to the patient. Instead, structural and clinical barriers are the reasons more than 3 out of 4 patients do not participate in trials," said Dr. Joseph Unger, who led the research.
National Public Radio (NPR)
Last week, the third annual #Cancerland fashion show took place at New York Fashion Week. Two dozen models, all living with metastatic breast cancer, walked the runway. The event benefitted METAvivor, a metastatic breast cancer organization, and all the proceeds will be put toward research.
Rebekah Howerton described why she participated:
"We are changing the narrative from what is now currently in many ways a terminal disease to a chronic disease that women are living with. We are living our lives. We are working. We are moms. We are very normal in many ways."
---
Related Posts
https://canceradvocacy.org/blog/health-care-roundup-feb-15-2019/
https://canceradvocacy.org/blog/health-care-roundup-feb-8-2019/
https://canceradvocacy.org/wp-content/uploads/2017/01/NCCS-Starburst-250px.png
250
250
actualize
https://canceradvocacy.org/wp-content/uploads/2020/06/NCCA-Logo.png
actualize
2019-02-22 16:09:37
2019-02-22 16:09:37
Health Care Roundup: Health Care Spending; Survivorship Care Delivery; Metastatic BC at NY Fashion Week; Susan Gubar on Financial Toxicity; More