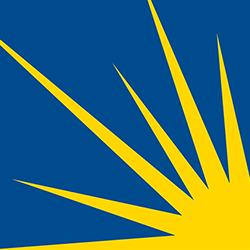 Health Care Roundup: Senate Hearing w/Pharma CEOs; Medicare for All Introduced; Logistical Toxicity; FDA Warns About Robotic Surgical Devices; More
In order to bring you the latest cancer-related health care policy and news, we at NCCS combined our 
ACA Updates
 and 
What Caught Our Eye (WCOE)
 content into a weekly email and blog post. We aim to make the Health Care Roundup a concise, one-stop summary of what you need to know as we continue working together to make cancer care better for everyone.
Your feedback is always welcome
 to make our content more useful to you. Please send comments to 
feedback@canceradvocacy.org
.
Subscribe to our email list and receive these updates in your email box each week »
---
HEALTH CARE HIGHLIGHTS
Senate Finance Hearing on Drug Pricing
The Senate Finance Committee held a hearing this week on drug pricing, and Senators questioned seven CEOs from top pharmaceutical companies. While Senators of both parties asked tough questions about pricing practices and price increases, some experts suggested that the hearing was tamer than expected. In the Washington Post, Paige Cunningham wrote, "In the hearing on drug prices — billed as one of the biggest Congress-vs.-industry showdowns since the tobacco hearings of the 1990s — exchanges between the lawmakers and the CEOs were remarkably unremarkable."
Senators showed some bipartisan support for proposals aimed at reducing drug prices, while pharmaceutical company executives pushed back on most proposals and described flaws in the system that drive up prices. Some executives indicated a willingness to lower prices if changes to the rebate system are implemented in both the Medicare and commercial markets. Executives expressed support for the CREATES Act, which would remove barriers to the testing and approval of lower-cost generic products.
Watch the hearing on C-SPAN.org »
Medicare for All Bill Introduced in House
Representative Pramila Jayapal (D-WA) introduced the first "Medicare for all" legislation this week, with more than 100 Democratic co-sponsors in the House of Representatives. The legislation would reshape the Medicare program. Margot Sanger-Katz of The New York Times writes:
"It would be wrong to think of the Jayapal bill as simply expanding the current Medicare program to cover more people and more benefits. It also would make major changes to the way doctors and hospitals are paid. This would change not just how Americans get their insurance, but it could also reshape the health care system in ways that are difficult to predict."
Note: In last week's Health Care Roundup, we incorrectly stated that the Senate Finance drug pricing hearing was scheduled for Wednesday of this week. The hearing occurred on Tuesday. We regret the error.
---
CHART OF THE WEEK
Kaiser Family Foundation
The Kaiser Family Foundation reported this week that while insurers on Healthcare.gov denied nearly one in five claims for in-network services, less than one percent of consumers appealed denied claims.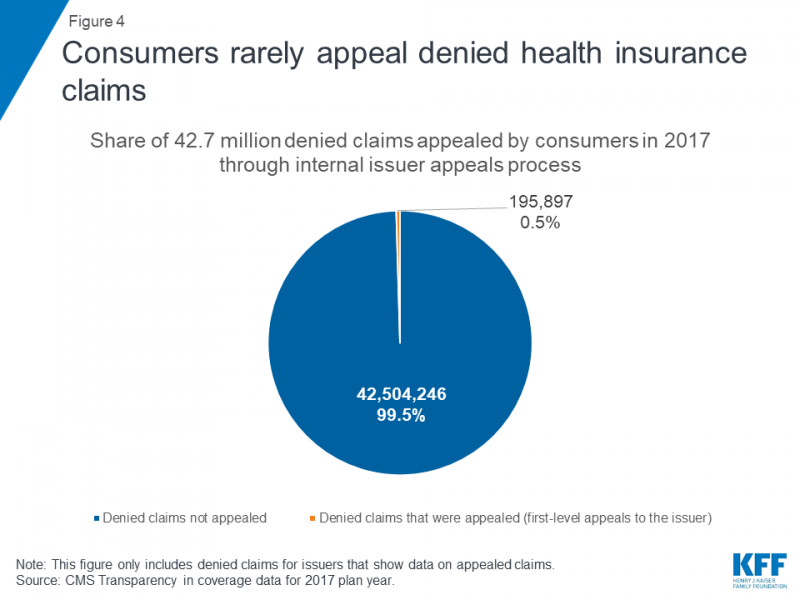 Chart: Kaiser Family Foundation
Support NCCS while shopping on Amazon.
A portion of your Amazon purchases will be donated to NCCS when you choose NCCS as your AmazonSmile charity.
Get started »
---
IMPORTANT READS
National Public Radio (NPR)
This article profiles Carol Marley as she struggles with both the financial and logistical toxicity of cancer treatment. She describes the financial toll her treatment is taking, even with good health insurance, as well as, the stress of navigating the myriad of bills she is facing, including a $18,400 bill for chemotherapy and a $870 bill for an MRI. Both claims were denied, one because it was submitted late and the other because there was no preauthorization. She said, "It's not any one individual. It's not any one system or provider. The whole system is messed up. … There's no recourse for me except to just keep making phone calls."
STAT News
The FDA warned against the use of robotically assisted devices in some cancer surgeries, including mastectomies, a move based on a study that evaluated 14 years of adverse events reported and collected in the FDA's MAUDE (Manufacturer and User Facility Device Experience) database.
The FDA "recommends that patients and doctors discuss the benefits, risks, and alternative procedure options before making treatment decisions. The agency also advised patients to ask their doctors about training, experience, and outcomes related to the use of robotically assisted surgery."
STAT News
Dr. Francis Collins, director of the National Institutes of Health (NIH), apologized for NIH's role in the culture of sexual harassment and outlined steps NIH will take. Collins said that sexual harassment in science is "morally indefensible, it's unacceptable, and it presents a major obstacle that is keeping women from achieving their rightful place in science."
---
Related Posts
https://canceradvocacy.org/blog/health-care-roundup-feb-22-2019/
https://canceradvocacy.org/blog/health-care-roundup-feb-15-2019/
https://canceradvocacy.org/wp-content/uploads/2017/01/NCCS-Starburst-250px.png
250
250
actualize
https://canceradvocacy.org/wp-content/uploads/2020/06/NCCA-Logo.png
actualize
2019-03-01 16:06:36
2019-03-01 16:06:36
Health Care Roundup: Senate Hearing w/Pharma CEOs; Medicare for All Introduced; Logistical Toxicity; FDA Warns About Robotic Surgical Devices; More