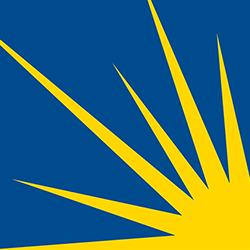 Health Care Roundup: New Health Care Bills; NCCS Co-Founder Susie Leigh on Life After Cancer; Oncology Care Model; Racial Disparities; More
In order to bring you the latest cancer-related health care policy and news, we at NCCS combined our 
ACA Updates
 and 
What Caught Our Eye (WCOE)
 content into a weekly email and blog post. We aim to make this a concise, one-stop summary of what you need to know as we continue working together to make cancer care better for everyone.
Your feedback is always welcome
 to make our content more useful to you. Please send comments to 
feedback@canceradvocacy.org
.
Subscribe to our email list and receive these updates in your email box each week »
---
HEALTH CARE HIGHLIGHTS
Health Care Bills Discussed, ACA Lawsuit News
A group of Democratic lawmakers this week introduced legislation that would allow for a "Medicare Buy-In," meaning Americans at age 50 could buy into the program for their health care coverage. Spearheaded by Sen. Debbie Stabenow (MI-D) and Rep. Brian Higgins (NY-26), the legislators say the main goal is to promote more affordable coverage.
Hearings on the ACA and drug pricing continued this week, as the House Energy and Commerce Committee held a hearing titled, "Strengthening Our Health Care System: Legislation to Reverse ACA Sabotage and Ensure Pre-existing Conditions Protections." The hearing was centered around a series of bills that would address actions by the Trump administration to weaken the ACA's markets and patient protections.
An important update in the Texas v. United States ACA lawsuit was announced on Valentine's Day. Four additional states—Colorado, Iowa, Michigan, and Nevada—were granted their request to intervene in the lawsuit. The Fifth Circuit also denied a request for an expedited schedule. NCCS will continue to monitor and report on this important case.
---
CHART OF THE WEEK
Kaiser Family Foundation
While Congress takes a closer look at rising drug costs and considers options to reduce drug prices, the administration is releasing policy proposals that seek to do the same. One thing is certain: Out-of-pocket spending for prescription drugs, especially for cancer, are enormous.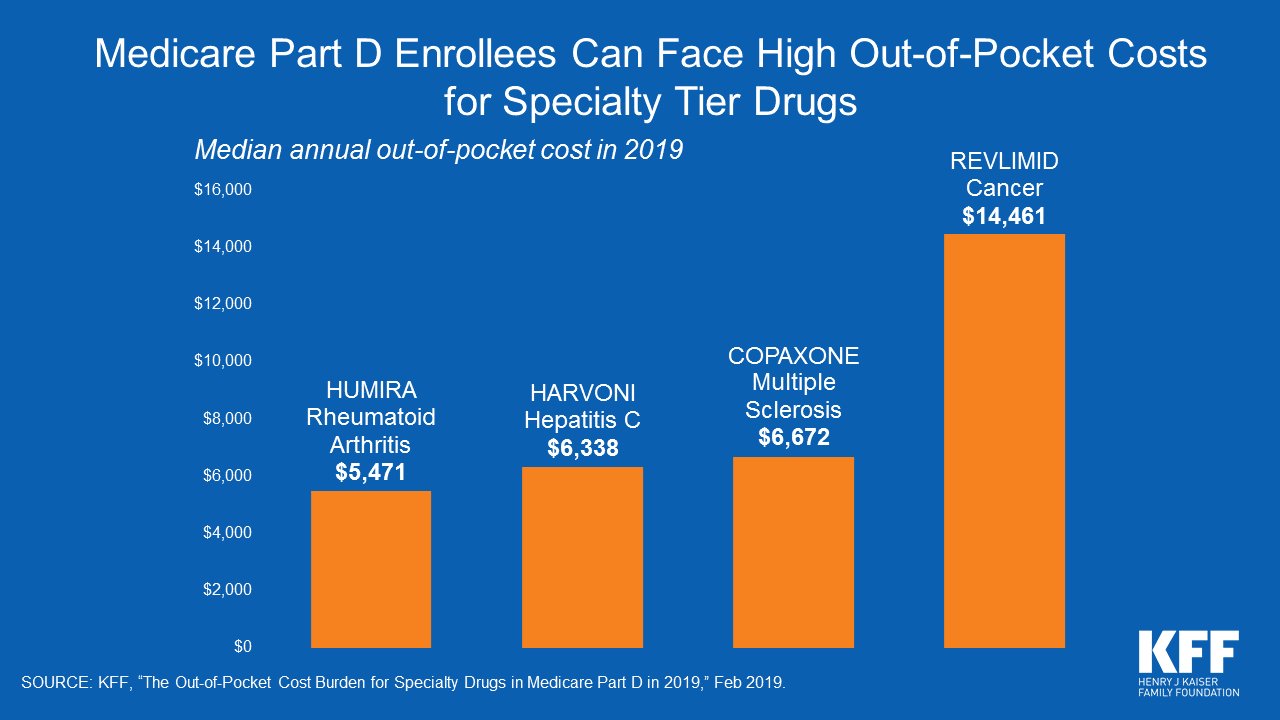 Chart and Data Source: Kaiser Family Foundation
Support NCCS while shopping on Amazon.
A portion of your Amazon purchases will be donated to NCCS when you choose NCCS as your AmazonSmile charity.
Get started »
---
IMPORTANT READS
USA Today
In this USA Today feature, NCCS co-founder Susie Leigh shares her experience with being diagnosed with cancer at 24. Since that diagnosis, she's had breast, bladder and lung cancer, and developed congestive heart failure. Susie discusses how this impacted her life, the founding of the National Coalition for Cancer Survivorship, and the importance of furthering the understanding of survivorship issues throughout the cancer community.
Health Affairs
You may or may not have already heard of the Oncology Care Model (OCM). Either way, there's a good chance it could become the future of how cancer care is delivered and important to understand the basics of the program. Organized by the Center for Medicare and Medicaid Innovation (CMMI), the goal is to "improve care coordination, appropriateness, and access for beneficiaries undergoing chemotherapy, while reducing total costs."
This article is a good summary of what the OCM is, what it hopes to achieve, where it excels, and some of its shortcomings.
MarketWatch
We all understand the devastating financial impact a cancer diagnosis has on patients and their families. Recently referred to as financial toxicity, this article discusses it in-depth and offers some advice for patients and providers to help reduce this burden.
National Public Radio (NPR)
A recent analysis by the American Cancer Society found that the gap in racial disparities in cancer are narrowing, with four major cancers declining more among blacks than among whites. Still, African-Americans bear a disproportionate share of the cancer burden in the U.S. and experience the lowest survival rates of any racial or ethnic group.
---
Related Posts
https://canceradvocacy.org/blog/health-care-roundup-feb-8-2019/
https://canceradvocacy.org/blog/health-care-roundup-feb-1-2019/
https://canceradvocacy.org/wp-content/uploads/2017/01/NCCS-Starburst-250px.png
250
250
actualize
https://canceradvocacy.org/wp-content/uploads/2020/06/NCCA-Logo.png
actualize
2019-02-15 15:50:35
2019-02-15 15:50:35
Health Care Roundup: New Health Care Bills; NCCS Co-Founder Susie Leigh on Life After Cancer; Oncology Care Model; Racial Disparities; More