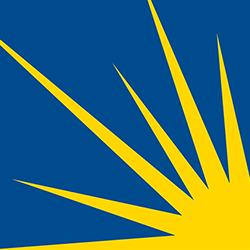 What Caught Our Eye: AHCA Analysis, Medicaid Caps, Obamacare Helped Early Detection, ESPN's Holly Rowe, Counseling Improves Care Planning
What Caught Our Eye (WCOE), May 20, 2017
What Caught Our Eye is our week-in-review blog series, where we recap the cancer policy articles, studies, and stories that caught our attention.
In the Spotlight
AHCA could raise premiums for millions with pre-existing conditions https://t.co/D1umX1EG8D pic.twitter.com/u3Y1gMFCBk

— Modern Healthcare (@modrnhealthcr) May 17, 2017

Via Modern Healthcare: "Up to 6.3 million people could end up paying substantially higher premiums if a bill similar to the House's Obamacare replacement becomes law, according to the Kaiser Family Foundation."
Read More »
---
Affordable Care Act
The proportion of newly diagnosed tumors being stage 1, when easier to treat, rose following ACA: https://t.co/37M6xjxlhk via @business

— Michelle Fay Cortez (@FayCortez) May 17, 2017
Via Bloomberg News
—
"The number of Americans whose cancers were diagnosed at the earliest stage, when it's most likely to be cured, increased after Obamacare went into effect and more citizens had access to health insurance, a new study found."
Read More »
---
How would the #AHCA's per capita caps on #Medicaid impact state budgets? Read Vernon K. Smith's new post https://t.co/pyUU5Xs1km

— Health Affairs (@Health_Affairs) May 17, 2017
Via Health Affairs
—
"The proposed shift in fiscal responsibility from the federal government to the states is so large, no amount of new flexibility could allow a response that wouldn't include large state tax increases or severe reductions in coverage that would affect the medical services needed by the millions now served by Medicaid."
Read More »
---
---
Trump's health chief pushes 'waivers' for states from Obamacare; HHS says program in 'death spiral' https://t.co/ZUAXxcIMZR

— Dan Mangan (@_DanMangan) May 16, 2017
Via CNBC.com
—
"The U.S. Health and Human Services Department — which oversees the Obamacare law — released a new tool Tuesday to help states seek waivers from certain Obamacare rules, as the department continued the Trump administration's push to undercut the Affordable Care Act."
Read More »
---
Cancer Policy
New review: the burden of rare cancers in the US https://t.co/HHRhqNdMAY pic.twitter.com/3Aw9pmEYYC

— CA: A Cancer Journal for Clinicians (@CAonline) May 19, 2017
A new report, appearing in
CA: A Cancer Journal for Clinicians
, a peer-reviewed journal of the American Cancer Society, finds rare cancers account for more than two in three cancers occurring in children and adolescents. The authors say the proportion of rare cancers is likely to grow as the use of molecular markers to classify cancers increases.
Read More »
---
Coping with Cancer
.@sportsiren We know there r tough times ahead but please know AIM and the melanoma community are supporting you. https://t.co/iumAxADOUK

— aimatmelanoma (@AIMatMelanoma) May 22, 2017
Via New York Times
— Holly Rowe, an ESPN sideline reporter, announced that she was again battling cancer and talks about how she finds work cathartic as she enters treatment:
"I don't think about having cancer when I'm out here," Rowe said before the tipoff of a W.N.B.A. game between the Minnesota Lynx and the Liberty, her first this season. "Monday, I have a CT scan and have treatment. I'll be a cancer patient on Monday. I'm not thinking about it today."
Read More »
---
Counseling #breastcancer survivors about their #survivorship care plans may help their doctors provide better care https://t.co/YiQC6CEH4P pic.twitter.com/ZaZa2AHiQi

— National Cancer Institute (@theNCI) May 18, 2017
Via National Cancer Institute (NCI)
—
"Results from a randomized clinical trial show that providing counseling to breast cancer survivors about their survivorship care plans may help their doctors provide better care."
Read More »
---
More From "What Caught Our Eye" »
Follow us on Twitter: @CancerAdvocacy
---
https://canceradvocacy.org/wp-content/uploads/2017/01/NCCS-Starburst-250px.png
250
250
actualize
https://canceradvocacy.org/wp-content/uploads/2020/06/NCCA-Logo.png
actualize
2017-05-20 17:22:40
2017-05-20 17:22:40
What Caught Our Eye: AHCA Analysis, Medicaid Caps, Obamacare Helped Early Detection, ESPN's Holly Rowe, Counseling Improves Care Planning