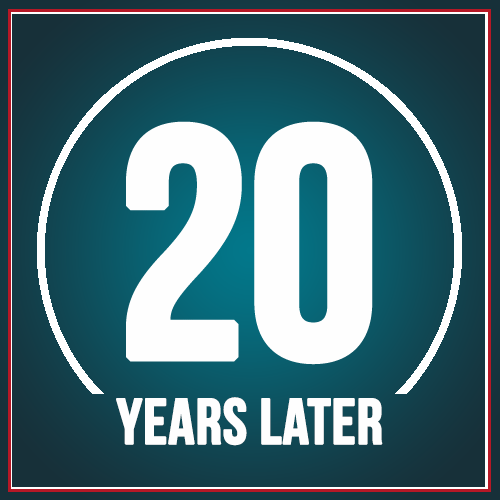 Announcing a New Blog Series: "The Imperatives for Quality Cancer Care" 20 Years Later
Read posts from the new blog series: "The Imperatives for Quality Cancer Care" 20 Years Later
In 1995, NCCS published Imperatives for Quality Cancer Care: Access, Advocacy, Action, and Accountability (Imperatives), the culmination of an inclusive, community-based process.  Adopted at the First National Congress on Cancer Survivorship, the Imperatives represented the community's first look at defining quality cancer care from the patient perspective. For nearly 30 years, quality care from the patient perspective has been the core work of NCCS—work that NCCS continues today.
The Imperatives outlined 12 principles of quality cancer care and proposed strategies for action across three domains: quality cancer care, physiologic long-term and late effects of cancer treatment, and psychosocial issues of cancer survivorship. The call for more research on the psychosocial and physiologic consequences of cancer and their management articulated in the Imperatives, led to the establishment of the National Cancer Institute's (NCI) Office of Cancer Survivorship (OCS). NCCS has always pursued an evidence-based approach to policy, and we advocated for the study of quality cancer care, including the establishment of the National Cancer Policy Board at the Institute of Medicine (IOM).
In the last twenty years, the pace of change in survivorship research and the cancer care system has accelerated.  Survivors have an increasing array of treatment choices, including in some cases targeted therapies, but they still experience serious side effects of cancer treatment.  Many cancer survivors receive quality care close to their homes in community oncology practices, but the ownership structure of their cancer provider may well have changed, with implications for them and the overall cancer care system. Clinical trial enrollment has not improved significantly; instead, the economic and time pressures in a typical oncology practice work against clinical trials enrollment.
The Affordable Care Act (ACA) has addressed many of the barriers to insurance coverage highlighted in the Imperatives document by eliminating pre-existing condition limitations and regulating other practices that put insurance coverage out of the reach of cancer survivors. However, the full implementation of the ACA will take years and affordability of care is still a serious concern. Cancer survivors have access to more insurance options but may still struggle to find the most appropriate choice. Even with solid health insurance coverage, individuals often shoulder serious financial responsibilities for their care. In addition to treatment toxicities, the typical cancer survivor is now confronting "financial toxicities."  Moreover, the health care system is confronting an increasing burden associated with the overall cost of cancer care.
In the years since the publication of the Imperatives, a number of pioneering oncology practices and health systems have been rethinking and reforming their delivery of cancer care. The approaches to reform are diverse. The American Society of Clinical Oncology (ASCO) has encouraged self-assessment and quality improvement through the Quality Oncology Practice Initiative (QOPI) and is advising oncologists to "choose wisely" and evaluate carefully the use of several interventions that may not provide patients a benefit. Oncology practices are creating patient-centered oncology medical homes, with improved processes and systems of care so that oncologists can practice the art of cancer care.   Payers, providers, and patients are reconsidering how cancer care is financed and are designing alternative payment models to rationalize payment and foster patient-centered care, including episodes of care, bundles, and other mechanisms.
Survivors are demanding a say in their care. "Having a say" in care begins with a informed, shared decision-making process that meets certain concrete standards, produces a written plan of care, and provides for the updating of that plan when treatment changes or the intent of care is altered.  Survivors also want and need coordination of care, management of symptoms, and supportive care to allow them the best quality of life during and after their treatment.
Over the course of 2015, NCCS and a diverse group of guest contributors will revisit the Imperatives for Quality Cancer Care as published in 1995 and evaluate progress made to date in achieving the principles proposed and ensuring that they guide the cancer care experience. Each month, we will review and discuss one of the 12 principles.  We will also look forward, offering prescriptions for progress and advice for cancer survivors, providers, and health reformers.
We invite your comments and participation as we review the progress made and the future needs of cancer survivors as we strive to make the cancer care system the best it can be for people facing cancer.
https://canceradvocacy.org/wp-content/uploads/2015/01/20years.gif
500
500
actualize
https://canceradvocacy.org/wp-content/uploads/2020/06/NCCA-Logo.png
actualize
2015-01-25 11:33:27
2015-01-25 11:33:27
Announcing a New Blog Series: "The Imperatives for Quality Cancer Care" 20 Years Later