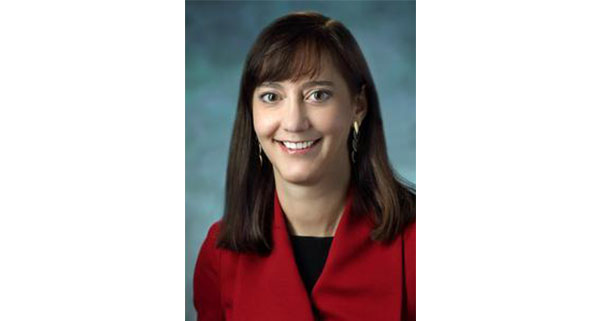 Video Post: Dr. Claire Snyder Discusses How Patient-Reported Outcomes Can Improve Cancer Care
In March 2015, Dr. Claire Snyder participated in a panel discussion at the Cancer Policy Roundtable hosted by the National Coalition for Cancer Survivorship. The panel featured perspectives on how cancer patients and oncology professionals can work together to improve care planning and patient outcomes. Following the panel, Dr. Snyder sat down with us to discuss patient-reported outcomes. In this video, she shares how something as simple as tracking a patient's progress with a questionnaire can help the doctor or clinicians identify any problems the patient is facing, and then work with the patient to find a way to improve their quality of life.
Video Transcript:
So I think when patients and clinicians want to talk about how patients are feeling, patient reported outcomes measured in a systematic way can be an extremely helpful tool. Patient reported outcomes are any report that comes directly from a patient about health, disease, or treatment, without interpretation from a clinician or anyone else. And when you think about what healthcare is so often trying to do, it's trying to help make patients feel better. How are we going to know whether patients are feeling better without asking patients?
That's information you can only get from patients, but sometimes it's not enough just to say "how are you feeling?" It doesn't quite cover all the different things that patients might be concerned about, or patients might be shy about raising issues and clinicians might not know how to ask them. So what we and others are doing increasingly is using standardized patient reported-outcome measures, where patients answer questions about how they're feeling or functioning, either one time or on a repeated basis and this allows them to track how they're doing and screen for issues and identify problems. Then, by reporting those data back to both patients and clinicians, it helps patients and clinicians discuss what's going on with the patient and what we need to do to make patients feel better.
---
About the Contributor:
Claire Snyder, PhD, is Associate Professor of Medicine, Division of General Internal Medicine, at the Johns Hopkins School of Medicine with joint appointments in Oncology and Health Policy & Management (Bloomberg School of Public Health). She directs the Program for Building Lifestyle, Outcomes, and Care Services Research in Cancer (BLOCS) at Johns Hopkins. Her research focuses on the quality of cancer care, with emphasis in two areas: quality of life for cancer patients undergoing treatment and coordination of care for cancer survivors. She has conducted studies to investigate preventive and co-morbid condition care in cancer survivors and has also applied her research to developing survivorship care strategies at Johns Hopkins. In other research, she is investigating whether having cancer patients complete questionnaires about their quality-of-life and supportive care needs, and providing that information to their clinicians, improves care quality. Dr. Snyder is President-Elect of the International Society for Quality of Life Research and a former member of the Health Services Committee and Quality of Care Committee of the American Society of Clinical Oncology (ASCO). Previously, Dr. Snyder worked at the National Cancer Institute and edited "Outcomes Assessment in Cancer: Measures, Methods, and Applications" (Cambridge University Press).
The views & opinions expressed in any guest post featured on our site are those of the guest author and do not necessarily reflect the opinions & views of the National Coalition for Cancer Survivorship. Read our blog and comment policies here.
---
https://canceradvocacy.org/wp-content/uploads/2015/09/Snyder.jpg
321
600
actualize
https://canceradvocacy.org/wp-content/uploads/2020/06/NCCA-Logo.png
actualize
2015-09-02 10:32:15
2020-11-24 11:13:32
Video Post: Dr. Claire Snyder Discusses How Patient-Reported Outcomes Can Improve Cancer Care