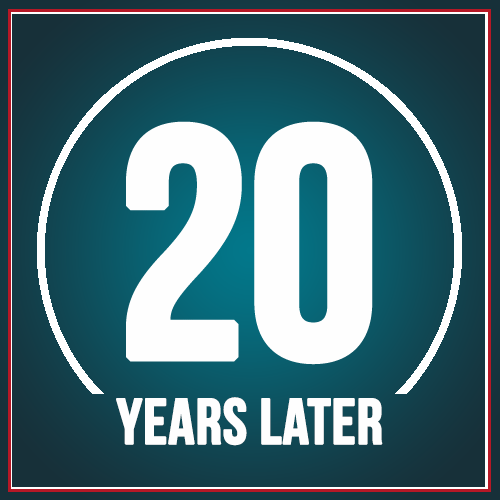 Guest Post: Oncologist and Cancer Survivor Greg Aune Talks Multi-Disciplinary Care
The seventh principle in the Imperatives for Quality Cancer Care states, "Long-term survivors should have access to specialized follow-up clinics that focus on health promotion, disease prevention, rehabilitation, and identification of physiologic and psychological problems. Communication with the primary care physician must be maintained." Providing his perspective on the state of long-term survivorship care and the need for such follow-up clinics is Dr. Greg Aune, a 25-year survivor, oncologist, and research scientist.
---
The Importance of Multidisciplinary Survivorship Care and Research
Survivors of cancer are a growing population in the United States that is expected to surpass 18 million by 2020. As a 25-year survivor of Hodgkin's disease, pediatric oncologist, and survivorship research scientist, I have a unique range of perspectives regarding our current national effort to provide healthcare for this growing population. Over the coming years, it is vital that we focus on developing and implementing a robust system to both conduct laboratory research and provide high quality clinical care for these patients.My personal experience as a survivor of pediatric cancer clearly illustrates the health issues a majority of these patients face. Since completing my treatment over 25 years ago, I have encountered numerous health problems including hypothyroidism, pulmonary fibrosis, infertility, aortic stenosis, coronary artery disease, secondary skin cancers, stroke, and diabetes. While I am certainly fortunate to have survived, my life has been complicated by numerous hospitalizations, open-heart surgery, and frequent health scares. Unfortunately, my experience is not unique. A majority of long-term childhood cancer survivors are plagued by health problems with approximately 75% suffering from at least one chronic health problem related to their previous cancer therapies. More alarming is the additional observation that up to one third of these individuals will suffer from a life-threatening or debilitating late health effect. With the national war on cancer now in its fourth decade, it is time to address the poor health outcomes for cancer patients who have been fortunate to "win" their war.
To address the overall survivorship problem, I would propose a range of efforts focusing on three areas:
1. A nationwide network of multidisciplinary clinics. Across the United States, rates of follow-up for survivors in organized multidisciplinary clinics is dismal. Anecdotal observations suggest that as few as 30% of childhood cancer survivors have access to comprehensive survivorship care. Rates in adult survivors are likely worse. We must study the barriers to care and implement a system that eliminates this deficit in our healthcare system. Furthermore, it is vitally important that every survivor be provided a survivorship care plan that is tailored to their treatment exposures, so that each individual is empowered to advocate for their own care.
2. Educating and expanding the survivorship provider workforce. To successfully expand access to high quality survivorship care, we will need to increase the numbers of providers with expertise in the nuances of this rapidly evolving discipline within oncology. We must develop the educational programs that will result in a sustained increase in nurse practitioners, physician assistants, and physicians trained in survivorship care.
3. Pre-clinical laboratory research. The bulk of our knowledge in health outcomes has been obtained from retrospective cohort studies that have largely focused on correlating specific treatment exposures with the development of specific health problems later in life. Thus, we currently have minimal knowledge that details how chemotherapy and radiation damage normal tissues and lead to late effects. Going forward, it is vital that we develop a robust preclinical effort to address this major gap in our oncology basic research portfolio.
The time to begin expanding our efforts in cancer survivorship is now. We must diligently pursue a day when all survivors are living a life free from health problems caused by successful cancer treatment.
---
About the Author: At age 16, Greg Aune was diagnosed with Hodgkin's Lymphoma and was successfully cured of his disease after undergoing one year of chemotherapy and radiation treatments. His cancer experience led Dr. Aune down a path to becoming a pediatric oncologist and physician scientist. The views & opinions expressed in any guest post featured on our site are those of the guest speaker and do not necessarily reflect the opinions & views of the National Coalition for Cancer Survivorship. Read our blog and comment policies here.

Related post: View another video from our interview with Dr. Aune.
https://canceradvocacy.org/wp-content/uploads/2015/01/20years.gif
500
500
actualize
https://canceradvocacy.org/wp-content/uploads/2020/06/NCCA-Logo.png
actualize
2015-07-31 12:33:31
2015-07-31 12:33:31
Guest Post: Oncologist and Cancer Survivor Greg Aune Talks Multi-Disciplinary Care