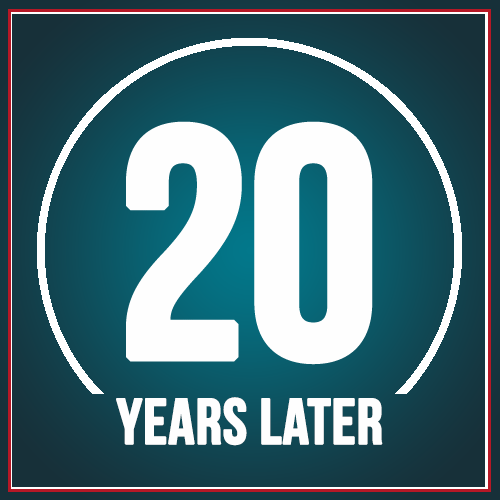 Guest Post: Developing Clinical Solutions to Improve Survivorship Care: The Value of Partnership
The seventh principle in the Imperatives for Quality Cancer Care states, "Long-term survivors should have access to specialized follow-up clinics that focus on health promotion, disease prevention, rehabilitation, and identification of physiologic and psychological problems. Communication with the primary care physician must be maintained." In this post, Dr. Linda Overholser discusses the advances made in long-term follow-up care and the challenges yet to be overcome.
---
We are living in an exciting and dynamic time for cancer care, witnessing not only tremendous innovations in treatment that have led to a growth in survival rates, but also advances in screening and opportunities for earlier detection. In combination with an aging population, this translates into and unprecedented growth in the numbers of individuals with a history of cancer. It also translates into growing recognition of the late and long-term effects that can come from cancer treatment. Many of these secondary health conditions are non-oncologic in nature (i.e. infertility, cardiomyopathy), while some are indeed secondary cancers for which the primary oncology team may no longer be the most appropriate treatment team (for example late onset breast cancer as an adult after childhood exposure to chest radiation). Cancer does not occur in a bubble for any individual. We have learned from research in the last 20 years that preexisting or co-morbid conditions unrelated to the primary cancer, such as cardiovascular disease or diabetes, as well as these late and long-term effects, may ultimately pose more of a threat to well-being and long-term survival than the primary cancer. This and other research speaks to the value of a multidisciplinary approach to cancer care. For example, research has demonstrated that the most comprehensive care for individuals with the most common types of adult onset cancers occurs when both primary care providers and oncologists are involved. And yet oncology, primary care, and patient perspectives on who should take primary responsibility for delivering "survivorship care" have widely differed. We need to work together to understand and bridge these gaps.
The landscape of cancer care in the last 20 years has also seen the introduction of new cancer survivorship clinical guidelines from multiple organizations and for distinct cancer survivor populations (i.e. childhood, adolescent, and young adult cancer survivors), in conjunction with an array of models that have been proposed to best care for individuals with a history of cancer. We now have valuable tools with which to help guide clinical care and test interventions. The primary care community represents a natural partner in the area and as of yet, is a largely untapped resource, as we know now that over time most individuals eventually transition back into community primary care settings and that the oncology workforce alone will not be sufficient to meet the sheer demand for survivorship-focused care.
Ultimately, the growth of cancer survivorship as a distinct phase of care in many ways is a recognition of the changing epidemiology of cancer and that cancer may best be conceptualized as a chronic disease. Primary care providers, who are already routinely charged with identifying and managing multiple chronic conditions over a lifespan, coordinating care, and counseling on health behaviors, are becoming involved in the development of innovative, educational, and clinical care solutions to improve care for cancer survivors, just as they have been charged to do with many other chronic conditions. The next 20 years will be an exciting time, but we have much work to do.
---
About the author:

Dr. Linda Overholser is an Assistant Professor in General Internal Medicine at the University of Colorado Denver (UCD). She is the Medical Director for the TACTIC (Thriving After Cancer Treatment is Complete) clinic for adult survivors of childhood cancer, and is leading innovative educational and programmatic community-academic partnership research activities at UCD to raise awareness of cancer survivorship care among primary care providers and rural communities in Colorado. She has also been the clinical champion for pilot models of delivering survivorship care at UCD with colleagues at the University of Colorado Comprehensive Cancer Center (UCCCC), an NCI-designated comprehensive cancer center.

The views & opinions expressed in any guest post featured on our site are those of the guest author and do not necessarily reflect the opinions & views of the National Coalition for Cancer Survivorship. Read our blog and comment policies here.
---
https://canceradvocacy.org/wp-content/uploads/2015/01/20years.gif
500
500
actualize
https://canceradvocacy.org/wp-content/uploads/2020/06/NCCA-Logo.png
actualize
2015-07-31 14:04:27
2015-07-31 14:04:27
Guest Post: Developing Clinical Solutions to Improve Survivorship Care: The Value of Partnership