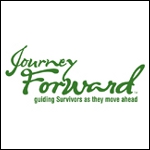 Journey Forward and ERS Advance Survivorship Care Planning Through Data Integration
Data integration solution addresses one of the barriers associated with creating Care Plans for cancer survivors
"Journey Forward's successful integration with cancer registries provides an accurate and efficient solution for appropriately leveraging electronic health care data to create individualized Survivorship Care Plans," said Dr. Patricia Ganz, director, Cancer Prevention and Control Research, Jonsson Comprehensive Cancer Center at UCLA. "This milestone advances survivorship care planning, supports care coordination, and helps cancer survivors and their care teams know what to expect for the journey ahead."
"A survivorship care plan is vital in enhancing the patient's health by managing concerns related to treatment, providing support, education and continued follow up care after the completion of treatment. ERS is proud to add this functionality as part of a facilities' health information exchange."
Cancer registries aggregate information about the incidence of cancer, the types of cancers that occur and locations within the body, the disease state at the time of diagnosis and the kinds of treatment patients receive. This information is collected at various medical facilities, including hospitals, physicians' offices, therapeutic radiation facilities, freestanding surgical centers and pathology laboratories. This registry information then is reported to statewide registries and becomes a valuable public health tool.
"The collaboration between Electronic Registry Systems and Journey Forward adds a very important function to assist the oncology health care team in facilitating communication between a patient and the entire health care team after the completion of treatment for cancer," says Melanie Rogan, CTR, director of registry services for ERS. "A survivorship care plan is vital in enhancing the patient's health by managing concerns related to treatment, providing support, education and continued follow up care after the completion of treatment. ERS is proud to add this functionality as part of a facilities' health information exchange."This collaboration with Electronic Registry Systems is Journey Forward's second successful integration of cancer registry patient data directly into Journey Forward's Survivorship Care Plan Builder software. In late 2013, Journey Forward and C/NET Solutions, another cancer registry provider, successfully pioneered export of patient data from CNExt Registry software into Journey Forward's Survivorship Care Plan Builder software. The free Survivorship Care Plan Builder software and technical documentation for data integration is available to download from
journeyforward.org
. ERS Cancer Registry System information is available at
ers-can.com
.
About Journey Forward
Journey Forward is a unique collaboration of organizations including UCLA's Cancer Survivorship Center, the National Coalition for Cancer Survivorship, the Oncology Nursing Society, Anthem, Inc., and Genentech. Journey Forward has promoted Survivorship Care Planning since it was identified as a significant gap in care by the 2005 Institute of Medicine (IOM) "Lost in Transition" report. The report found survivors are 'lost in transition' as they move from active treatment to survivorship. With no current system of coordinated follow-up care, Journey Forward was developed to help bridge the gap. Journey Forward continues to lead and innovate in survivorship care planning to ensure that the nation's more than 14 million cancer survivors are no longer lost in transition. Please visit
journeyforward.org
for more information.
About ERS
Electronic Registry Systems, Inc. (ERS) is exclusively focused on the cancer registry business. With 25 years of experience serving more than 500 cancer registries nationally and internationally, ERS is at the forefront of innovation and leads the field in technology, education, and client support services. Its latest web-based product, CRStar, brings the entire cancer registry system securely to browsers and any device — including desktops, laptops, or tablets.
Contacts
Media contacts:
Journey Forward:
Cara Stewart, 949-290-5563
pr@journeyforward.org
ERS:
Renae Neumann, 513-771-7330
renae@ers-can.com
National Coalition for Cancer Survivorship:
Jordan Jennings, 301-650-9127
jjennings@canceradvocacy.org
UCLA Cancer Survivorship Center:
Peter Bracke
pbracke@mednet.ucla.edu
Oncology Nursing Society:
Jeanette Kent, 412-859-6246
jkent@ons.org
Anthem, Inc.:
Jill Becher, 262-523-4764
jill.becher@anthem.com
Genentech:
Ed Laing, 650-467-8606
lang.edward@gene.com
https://canceradvocacy.org/wp-content/uploads/2014/05/journeyforwardthumb.jpg
150
150
actualize
https://canceradvocacy.org/wp-content/uploads/2020/06/NCCA-Logo.png
actualize
2015-03-17 16:00:35
2015-03-17 16:00:35
Journey Forward and ERS Advance Survivorship Care Planning Through Data Integration