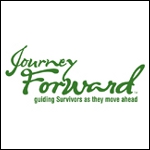 Journey Forward: How Can We Make Survivorship Care Planning a Reality?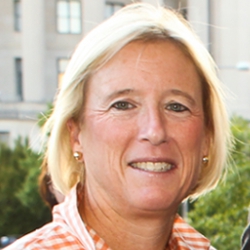 I recently attended the American College of Surgeons Commission on Cancer (CoC) Spring Meeting. The CoC membership includes Fellows of the American College of Surgeons, as well as representatives from 52 other member organizations. In 2010, NCCS became one of four patient advocacy organizations to serve as members of the CoC. These groups, worked closely with the CoC to develop new patient–centered standards to better enable cancer patients to work with their care teams and participate in making decisions about their care and treatment options.
As the CoC looks towards the 2015 implementation of the Continuum of Care Services standards including patient navigation, psychosocial distress screening, and survivorship care planning, it recognizes there are ongoing challenges to address and opportunities to take advantage of to facilitate this process.
Cancer Registry Integration
One tool to help with implementation of these standards is the Journey Forward program. The Journey Forward poster presented by NCCS at the meeting highlighted publicly and immediately available resources and tools that support the accurate and efficient creation and delivery of Survivorship Care Plans to cancer survivors and their health care providers. The presentation focused on facilitating the delivery of high quality coordinated care and highlighted new software functionalities, including the first-of-its-kind innovation between Journey Forward and C/NET Solutions allowing for the successful export of patient data from the CNExt Registry software into the Journey Forward Survivorship Care Plan Builder.
Journey Forward has also engaged with Elekta and has completed preliminary testing to move towards a full implementation of the Survivorship Care Plan Builder on Elekta's registry software to seamlessly integrate cancer registry data. With over 1000 METRIQ clients, Elekta will draw upon the Journey Forward's software efficiencies to deliver comprehensive treatment summaries and survivorship care plans to patients and their entire healthcare team. This milestone brings us one step closer to integrating survivorship care planning with electronic medical records so that oncology teams and health care providers will save time and avoid inaccuracies by eliminating the need for inputting the information in by hand.
As advocates for quality cancer care, NCCS supports delivery and payment reforms that provide access to cancer care planning services and coordinated care, as well as the incorporation of symptom management and palliative care with active treatment from the beginning of the care continuum, and promoting the adoption of care planning, care  coordination and survivorship care planning into clinical practice. The Institute of Medicine 2005 report, From Cancer Patient to Cancer Survivor: Lost in Transition, recommends that patients with cancer who are completing their first course of treatment be "provided with a comprehensive care summary and follow-up plan that is clearly and effectively explained." The CoC recognizes the importance for cancer programs to develop a process to ensure a survivorship care plan is provided to patients as a standard of care.
Post by Nina Wendling
https://canceradvocacy.org/wp-content/uploads/2014/05/journeyforwardthumb.jpg
150
150
actualize
https://canceradvocacy.org/wp-content/uploads/2020/06/NCCA-Logo.png
actualize
2014-05-06 16:04:29
2020-10-21 11:53:30
Journey Forward: How Can We Make Survivorship Care Planning a Reality?