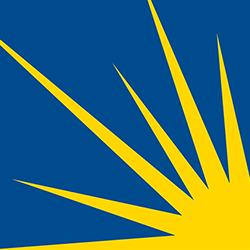 Health Care Roundup: FDA's Gottlieb Steps Down; Hearings on High Costs; Coping with Cancer's Aftermath; Why Insurers Deny Claims; More
In order to bring you the latest cancer-related health care policy and news, we at NCCS combined our 
ACA Updates
 and 
What Caught Our Eye (WCOE)
 content into a weekly email and blog post. We aim to make the Health Care Roundup a concise, one-stop summary of what you need to know as we continue working together to make cancer care better for everyone.
Your feedback is always welcome
 to make our content more useful to you. Please send comments to 
feedback@canceradvocacy.org
.
Subscribe to our email list and receive these updates in your email box each week »
---
HEALTH CARE HIGHLIGHTS
FDA Commissioner Gottlieb Announces Resignation
On Tuesday, Dr. Scott Gottlieb, commissioner of the Food and Drug Administration, announced that he would be resigning in the next month. Two focus areas during Commissioner Gottlieb's tenure at the FDA include curbing vaping and making generic drugs more accessible. Dr. Gottlieb says he is stepping down from his role in order to spend more time with his family.
Congress Holds Three More Health Care Hearings
In Congress, health care hearings continued this week as the Senate Committee on Aging hosted a two-part series on prescription drug prices.
Video: Part 1 » Part 2 »
The House Energy and Commerce Committee held a hearing titled, "Strengthening health care system: legislation to lower costs and expand access." Read more/Watch »
The House Ways and Means Committee also held a hearing on lowering drug prices, specifically for Medicare beneficiaries. Watch the hearing »
---
CHART OF THE WEEK
Kaiser Family Foundation
Kaiser Family Foundation developed an interactive map that illustrates how ACA exchange premiums can be unaffordable for those who don't get a subsidy. Click the chart below to use the interactive map.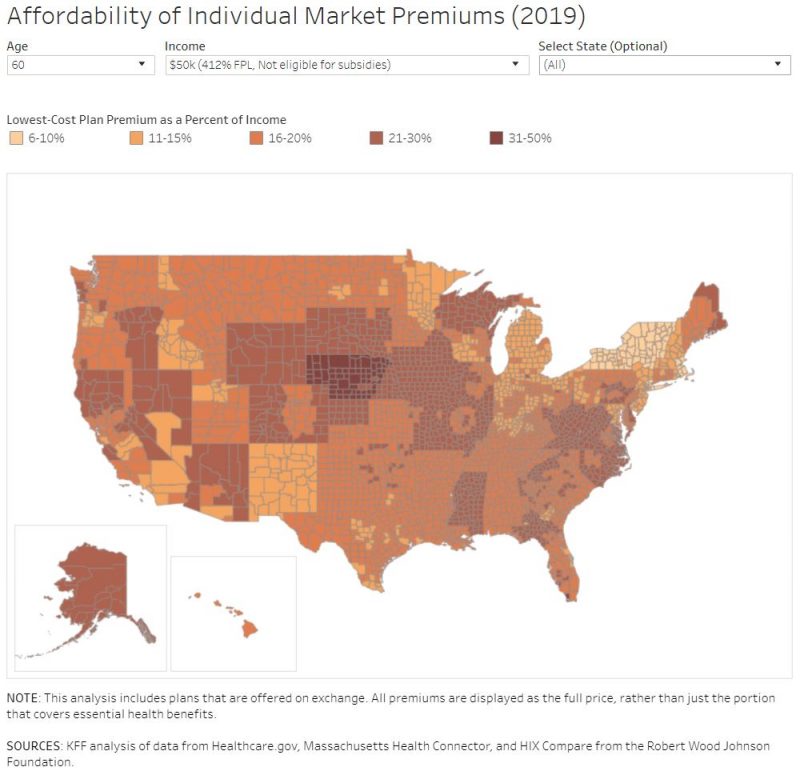 Chart: Kaiser Family Foundation
Support NCCS while shopping on Amazon.
A portion of your Amazon purchases will be donated to NCCS when you choose NCCS as your AmazonSmile charity.
Get started »
---
IMPORTANT READS
Journal of the American Medical Association (JAMA)
The authors provide a thorough examination of the components that impact Medicare Part D drug costs, including a discussion about the proposed rule to eliminate rebates. The article concludes with several suggestions to be considered.
Kaiser Family Foundation (KFF)
Last week, the Kaiser Family Foundation published an analysis of plans on Healthcare.gov that found that 19 percent of all in-network claims were denied in 2017 on the ACA Marketplace. Check out this interview with Karen Pollitz, senior fellow for health reform and private insurance, who worked on the new "denied claims" analysis.
Cancer Today
The author reiterates that old models of delivering cancer survivorship care will not sufficiently meet the needs of millions of survivors.
He writes, "Managing the health of cancer survivors may require a new medical subspecialty. Until then, cancer survivors should feel empowered to be their own advocates by proactively discussing their health questions and concerns with their physicians."
CURE
The author writes, "Recovering from cancer and its aftermath is like grief; always changing, undulating and rippling like a tide."
We often hear similar references to cancer and grief when speaking to patients about their cancer experience and coping with the aftermath.
---
Related Posts
https://canceradvocacy.org/blog/health-care-roundup-mar-1-2019/
https://canceradvocacy.org/blog/health-care-roundup-feb-22-2019/
https://canceradvocacy.org/wp-content/uploads/2017/01/NCCS-Starburst-250px.png
250
250
actualize
https://canceradvocacy.org/wp-content/uploads/2020/06/NCCA-Logo.png
actualize
2019-03-08 16:04:40
2019-03-08 16:04:40
Health Care Roundup: FDA's Gottlieb Steps Down; Hearings on High Costs; Coping with Cancer's Aftermath; Why Insurers Deny Claims; More