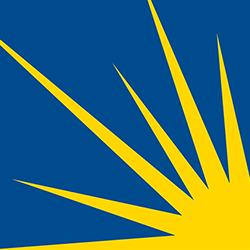 Health Care Roundup: Gov't Shutdown Affects FDA; Health Care Hearings; Insomnia & Cancer; "When Cancer Meets the Internet;" More
In order to bring you the latest cancer-related health care policy and news, we at NCCS combined our ACA Updates and What Caught Our Eye (WCOE) content into a weekly email and blog post. We aim to make this a concise, one-stop summary of what you need to know as we continue working together to make cancer care better for everyone.Your feedback is always welcome to make our content more useful to you. Please send comments to feedback@canceradvocacy.org.
Subscribe to our email list and receive these updates in your email box each week »
---
HEALTH CARE HIGHLIGHT
Gov't Shutdown Affects FDA; Congressional Hearings on Health Care Scheduled
The government shutdown is now the longest in U.S. history. This week, NCCS joined 46 groups in a letter to Congress and President Trump highlighting the impact the shutdown is having on the FDA's work on behalf of patients. The groups stated that, "…we fear that this continued shutdown not only puts the current health and safety of Americans at risk, but has begun to put future scientific discovery and innovation in jeopardy." Read the letter here »
With Democrats now in control of the House of Representatives, some Democrats in both the House and Senate are renewing their efforts to further the discussion on Medicare for All. At least two House committees will hold hearings to examine the various plans that have been put forth to date. With this new focus, we are beginning to see the health care industry begin to organize their outreach efforts to provide a counter narrative pushing back on the merits of a single-payer system.
As Congressional committees are finalized, hearings are starting for the 116th Congress. The first hearing of the Senate Finance Committee, chaired by Senator Grassley of Iowa, on Monday will focus on prescription drug prices. The hearing "will be the first in a series of hearings scrutinizing prescription drug pricing and considering policy and oversight solutions to lower costs for American patients," Grassley said. The Democratic-led House Oversight and Reform Committee will also hold a drug pricing hearing on the same day, showing bipartisan concern over rising drug prices.
---
CHART OF THE WEEK
Kaiser Family Foundation
There is a lot of interesting information from the latest Kaiser Family Foundation Tracking Poll. This table shows that despite the common rhetoric heard, there is substantial public support for several health care related proposals.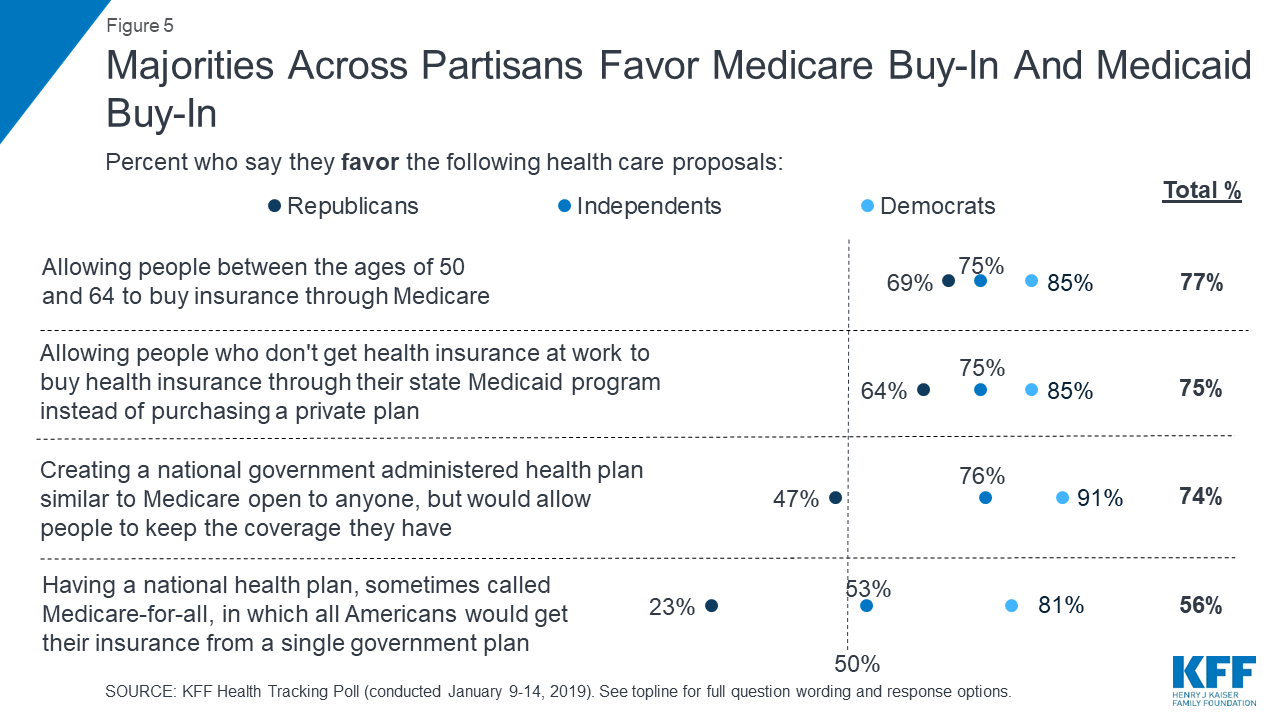 Support NCCS while shopping on Amazon.
A portion of your Amazon purchases will be donated to NCCS when you choose NCCS as your AmazonSmile charity.
Get started »
---
IMPORTANT READS
The Hill Op-Ed
The author makes an important distinction between equality and equity of cancer care delivery. He argues that generally speaking, most patients are treated equally on an individual level. However, there exists tremendous variation and underrepresentation when it comes to population level difference to be inclusive of such things as race, socio-economic status, and geography.
Bulletin
A radiation oncologist in rural Texas discusses the impact he sees from financial toxicity, and cites a recent study that "42 percent of cancer patients deplete their life savings within two years of diagnosis."
Cure Magazine
The author discusses how she failed to mention her insomnia to her doctor for over five years, only to find out that insomnia is very common for cancer survivors. Her doctor prescribed medication to help her sleep. She notes, "Cancer survivors need to realize that sleep increases the immune system to fight infection, which is extremely important."
Pew Charitable Trusts
This Pew article explores the challenges hundreds of rural hospitals are facing, especially in states that didn't expand Medicaid under the Affordable Care Act (ACA). The article quotes Jeff Lyle, CEO of Falls Community Hospital in Texas, why he and other hospital administrators are pushing to join Medicaid expansion saying, "It would mean a fair number of people we see who have no insurance would have insurance," Lyle said. "And for us, a dollar is better than no dollar."
Columbus Dispatch
The Columbus Dispatch cites a report from the state of Ohio that shows that CVS Caremark, the pharmacy benefit manager owned by CVS, was reimbursing CVS stores at a much higher rate than many of its competitors.
CVS would have to pay Walmart and Sam's Club almost half again as much — 46 percent more — for generic drugs if CVS were to equal the rates it was paying its own pharmacies, according to a copy of the unredacted report for the Ohio Department of Medicaid that was obtained by The Dispatch.
It remains to be seen if this information will impact the merger between CVS and Aetna that is currently being reviewed by a federal judge.
New York Times
Dr. Schapria of Stanford University Medical Center warns of "Doctor Google," and says it's easy for people to land on a site filled with misinformation that leads them to make decisions that may not be in their best interests.
She is the editor of www.cancer.net, which provides scientifically vetted information for patients about cancer and its treatment.
---
Related Posts
https://canceradvocacy.org/blog/health-care-roundup-jan-18-2019/
https://canceradvocacy.org/blog/health-care-roundup-jan-11-2019/
https://canceradvocacy.org/wp-content/uploads/2017/01/NCCS-Starburst-250px.png
250
250
actualize
https://canceradvocacy.org/wp-content/uploads/2020/06/NCCA-Logo.png
actualize
2019-01-25 15:27:16
2021-02-12 11:31:42
Health Care Roundup: Gov't Shutdown Affects FDA; Health Care Hearings; Insomnia & Cancer; "When Cancer Meets the Internet;" More